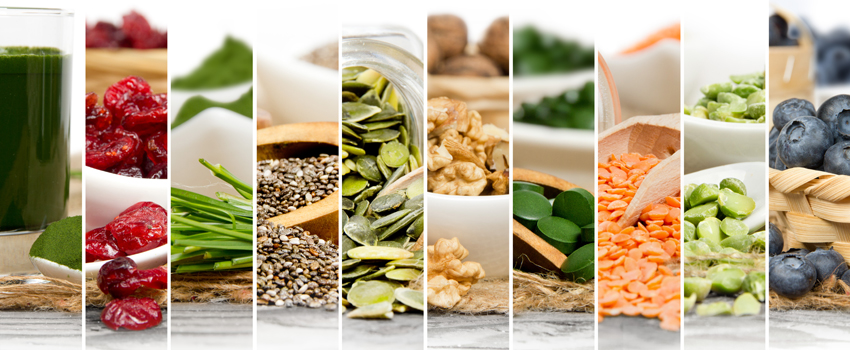 Food and drink innovation seminar

12 May 2020
Member: £299
+ VAT
/ Non-member: £380
+ VAT
Group discounts available on request. Contact Sian Twinning
Important information about Campden BRI events
All on-site training courses and seminars due to be held between 23rd March and 31st July are being rescheduled for August onwards. You can still register interest and we will notify you of rescheduled dates. You will not be charged until the event takes place. For enquiries please contact training@campdenbri.co.uk +44(0)1386 842104
Summary
A day to gain inspiration, fresh thinking and bring ideas to life. Food and drink innovation is crucial for many manufacturers to ensure that their products stand out from the crowd. This is especially true in an era in which consumers are much more open to trying novel products and where trends drive the market.
This seminar will help delegates understand what the current and upcoming food and drink innovations are for 2020 onwards. It will provide a forum for industry research and development and process excellence. Innovations experts will share their knowledge and experiences on successful innovative solutions, emerging tools, methods and technologies.
Among other speakers, The Food People (a global food trends and idea agency) will cover the food trends they've spotted and the ones they predict to be the next big thing. This is one you'll not want to miss.
Attending this seminar will provide delegates with:
an improved knowledge of food innovation in a broad range of topics
an update on global food, drink and consumer trends for 2020 onwards
a better understanding of the importance of consumer insights regarding the innovation process
professional insight into open innovation to support the development of innovative business ideas
an introduction of the innovative tools used to optimise processes and efficiency, and improve quality of operations
tips on how to translate a food trend into a high performing product based on a live case study, and
an opportunity to network with other like-minded professionals
Who should attend
The event is ideal for manufacturers, retailers, food service professionals, product developers, technical managers, marketeers, innovation leads.
Event Director
Programme
Time
Presentation
10:00
Registration and arrival refreshments
10:30
Welcome and Chairman's message
Chairman to be confirmed
10:45
Food trends, insights and inspiration
Wayne Edwards, The Food People
11:25
Open Innovation – collaboration to ensure a successful innovation process
Imoh Ilevbre, Institute for Manufacturing, Cambridge University
12:05
Refreshment break
12:25
Consumer led product innovation
Peter Burgess / Sarah Thomas, Campden BRI
13:00
Lunch
13:40
Cultural and semiotic insight for strategy and shaping Innovation
Cato Hunt, Space Doctors
14:15
Tools to monitor, control and optimise the NPD process
Fredrick Okaroh, Camo Analytics
14:50
Presentation title to be confirmed
Graham Walker, Bol
15:20
Chairman's comments and close
Speakers
Peter Burgess, Campden BRI


Peter has over twenty years experience in consumer and sensory sciences and is a Certified Member of the Market Research Society (Dip MRS), member of the Association for Qualitative Research, IFT/IFST joint member and a Registered Sensory Scientist. Since graduating from Leeds University with a BA (Hons) Degree in Economics, Peter's career has included research and business development posts within the retail, food and financial sectors.

Peter joined Campden BRI in 2003 and was appointed Head of Department for Consumer and Sensory Sciences in 2005 where he is responsible for the delivery of both contract consumer and sensory testing and ongoing research for industry and public sector clients.

Throughout his career, Peter has developed broad knowledge and experience of the technical and business development needs of the food industry spanning new product development, retailing and quality assurance, as well as investigating consumer attitudes on broader food issues in the changing marketplace.

Peter has extensive knowledge of mainstream consumer research and sensory testing methods and was a standing lecturer on the University of Nottingham's PG certificate in Sensory Science.

Sarah Thomas, Campden BRI


Dr Sarah Thomas is the Section Manager: Innovations and Insights, within the Consumer and Sensory Science Department at Campden BRI.

Sarah is an experienced qualitative researcher and project manager within the field of Consumer Insights. She is primarily involved with the design, execution and delivery of research solutions to commercial, ad hoc projects involving new or existing products and/or packaging; as well as managing, longer term consumer and sensory research projects for the food and drink industry. Current areas of interest include: consumers' responses to health and nutrition claims; integration of the product and packaging experience; direct and indirect methods for measuring consumers' associations, emotions and cognitions when engaging with products and packaging.

Sarah Thomas, BA(Hons), PDipM, Ph.D. initially studied Hospitality Management and began her career in hotel management. However, she returned to University as a Research Assistant, progressing to Lectureship whilst studying for her doctorate concerning managerial cognition and productivity improvement within the UK hotel industry. Sarah received her doctorate in 2000. Subsequently, she was appointed Co-ordinator of Research (External) at University College Birmingham, where she developed and managed commercially funded research, and instigated knowledge transfer initiatives. In 2005 Sarah joined the Consumer and Sensory Research team at Campden BRI where she initially worked on long term consumer research projects within the areas of consumer issues concerning diet and health, satiety and pre-load studies, portion size and on-pack sensory communication.

Graham Walker, Bol


BOL foods are on a mission to inspire the world the eat more plants. No preaching. No judgement. And nothing artificial. Just plants, made delicious.

Graham Walker leads BOL's supply chain activities and is responsible for ensuring their tasty plant based meals are available everyday across the UK. Graham joined BOL in 2016, not long before their bold decision to drop all meat and fish recipes from the range. Now committed to producing only plant-powered products, BOL has been delighting consumers with their tasty, convenient and healthy meals for the past two years. Prior to joining BOL, Graham trained as a Chemical Engineer at Manchester university and worked at Unilever for 6 years across a number of different business areas.
Please note that copies of the presentations will not be available on the day but will be emailed within a few days of the event as an electronic download in PDF format.
Sign up to 2 years free subscription to an online Continuing Professional Development (CPD) tool.