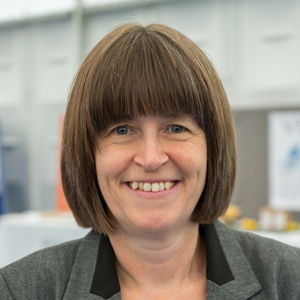 Sarah Chapman
Product Development Specialist
Sarah Chapman has worked for Campden BRI as a Food Technologist since 1987. After graduating in Food Science and Nutrition from Oxford Polytechnic she worked for CPC within quality assurance.
Her responsibilities as a Product Development Specialist within the Product Innovation section include contract product development as well as overseeing of processing trials for clients. Over the last 25 years Sarah has gained experience of developing a very wide range of food and beverage products and worked with many companies. She is involved in food research in areas such as gums and thickeners, edible films, starches, clean label colours and salt and sugar reduction.
She is involved in providing training and consultancy in new product development and ingredients both in the UK and overseas.