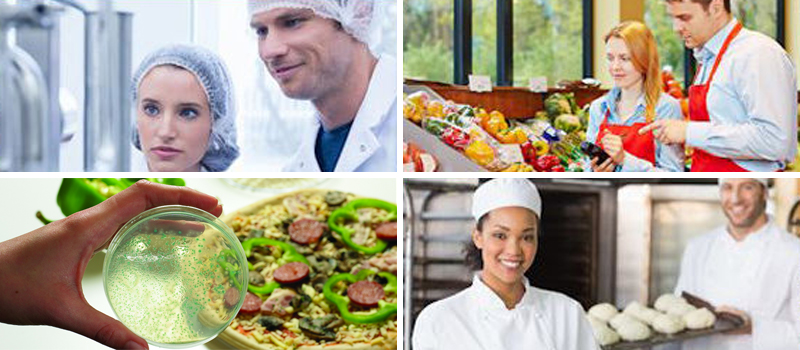 Safety and quality culture excellence online seminar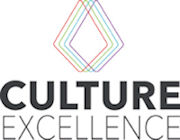 Summary
This event - our 7th Safety and Quality Culture Excellence event - will provide an update on developments in the world of food safety, quality, health and safety and environmental sustainability culture including a number of case studies from manufacturing, retail and food service.
It will provide an insight into the strengths and weaknesses observed across the industry; the challenges experienced by companies keen to improve their culture, as well as provide practical tips from practitioners on how to improve your culture.
There will be plenty of opportunities to ask questions, benchmark yourself and share experiences.
This event is part of our Culture Excellence Programme; a collaboration between Campden BRI and Taylor Shannon International (TSI).
Event will be in 2 parts of 3 hours each (13:00-16:00 GMT):
Part 1: Wednesday 8 December 2021
Part 2: Thursday 9 December 2021
Who should attend
Anyone interested in safety and quality culture, and in driving and sustaining positive behaviours.
Event Director
Provisional programme
Chairs: Bertrand Emond, Campden BRI and Dr Joanne Taylor, TSI
Panel lead: Ringaile Bulatović-Schumer, Culture Excellence/TSI

Part 1 - Wednesday 8 December 2021 - 13:00-16:00 GMT

Introduction
Bertrand Emond, Campden BRI
"Food safety week": activities to keep things top of mind throughout the year
Panel with contributions and case studies from:
- Sharon Birkett, OSI
- Campbell Mitchell, Kerry
- Zoe Shuttlewood, McCormick
- Bizhan Pourkomailian, McDonald's
- Christa Klos and Alison Wright, Aryzta
Panel discussion; questions and answers with the audience.
Global and supply chain perspectives and updates
Panel with contributions and case studies from:
- Culture programme to support businesses in the developing world – Quincy Lissaur, SSAFE
- Update from North America - Louise Bamber, Walmart
- Update from the European Union - Bruno Séchet, Integralim
- Update from China – Zhinong Yan, ZN Collaboration L.L.C., China
- Update from BRCGS on Issue 8 and how companies have been dealing with the culture requirements - Angela O'Donavan and Paul Munday, BRCGS
Panel discussion; questions and answers with the audience.
New site: how to create a positive safety and quality culture from the start and sustain it
Panel with contributions and case studies from:
- Nikki Gale, McCormick
- Janet Cox, HelloFresh
- Rachel Foulkes, Cerealtosiro, UK
Panel discussion; questions and answers with the audience.
Conclusion
Dr Joanne Taylor, TSI

Part 2 - Thursday 9 December 2021 - 13:00-16:00 GMT

Introduction and recap on Part 1
Bertrand Emond, Campden BRI
Culture case-studies and new development
Panel with contributions and case studies from:
- Collaborating with HR to enhance food safety culture - Christa Klos and Alison Wright, Aryzta
- Driving positive behaviours related to Environmental Sustainability – Hele Talur, Group Environment Director at CCB Management Services/Coca-Cola Hellenic Bottling Company
- ESG reporting requirement and its impact on culture – Rob Harris, Grant Thornton
- Intrinsic Motivational Drivers and Training Effectiveness - Austin Welch, Sage Media
Panel discussion; questions and answers with the audience.
Assessing hand hygiene behaviour in food manufacturing; towards interventions to improve compliance for safer food production – Emma Samuel, Cardiff Metropolitan University
Bowtie: new effective risk management and communication tool - Andrew Collins, Campden BRI
Culture Excellence - new platform update, making the most of your culture assessment data – Dave Shannon, TSI

Conclusion
Dr Joanne Taylor, TSI
Speakers
Bertrand Emond, Campden BRI
Bertrand Emond FIFST, MIFT, MAMBA, is Membership Ambassador, Professional Development and Culture Excellence Lead at Campden BRI.
He's also an IFST Fellow and holds a Master of Food Science and Technology and a Master of Business Administration. For the last 30 years, Bertrand has been helping companies of all sizes from all parts of the agri-food chain to survive and grow. He has taken part in a number of local, regional, national and international initiatives aiming to support businesses with respect to quality, safety, efficiency and innovation, including: GFSI Stakeholder - Member of the Food Safety Culture Technical Working Group 2016-18, Services Technical Working Group 2019-20 and Auditor Training and Professional Development Working Group (2020-2021); BSI PAS 320 "A practical guide to a culture of food safety" Steering Committee member (2020-2021); University of Nottingham UK Competencies for Food Graduate Careers Project Stakeholder; IFT British Section President; IAFP Silver Sustaining Member and IAFP Food Safety Education and Food Safety Culture PDG member; IAFP Students Mentor; Co-organiser of the Ecotrophelia UK eco-innovation students competition.
He is passionate about supporting the industry in the areas of skills, knowledge, training, learning and development, competency, and achieving culture excellence through behaviour change. He won the 2020 BRCGS CEO Europe Award recognising his commitment and contribution to food safety and the Heinz Award for Excellence for Leadership in Collaborative CPD for the Industry.
Andrew Collins, Campden BRI
Andrew joined Campden BRI at the beginning of 2009 and is currently a food safety management system lead. With over 30-years' experience in a wide range of food businesses (including catering), his current role focusses on the practical application of food safety management and good hygiene principles, including HACCP. This involves consultancy, training and auditing.
He is a certified BowTie XP practitioner, using BowTie methodology barrier risk-based thinking for food businesses to better communicate and understand risk.
Andrew also works on supply chain management including raw material risk evaluations, agriculture, animal feed and traceability. He's also part of the team that manages hygiene and allergen management.
His experience has allowed him to become a published author, having written and contributed to several Campden BRI guideline documents including 'HACCP: A practical guide - G42', 'Food safety plans: principles and basic system requirements - G76' and 'Risk evaluation and management of raw materials - G65'.
He has been involved with training projects of competent authorities' officials for the EU Better Training for Safer Food and FSA on HACCP Auditing. He was a member of the GFSI Technical Working Group for Food Service and is a Lead Instructor for Preventive Controls Qualified Individual (PCQI) training.
Dr Joanne Taylor, TSI
BSc Psychology, PgCert Education and Research, PgCert HACCP, PhD Risk Management and Behaviour Change
Joanne is a qualified psychologist, educator and researcher, with a PhD in risk management and behaviour change. Over the past 20 years she has taken a multi-disciplinary, innovative approach to a diverse range of academic, government and industry programs across multiple countries.
1. Academia: Joanne has led University MSc modules in Organisational Culture, International Business, Research Methods (Survey Design), Food Safety and HACCP, in the UK and UAE. She has authored a large number of peer-reviewed journal articles, including highly commended articles on organisational culture.
2. Government: Joanne has consulted to governments of the UK, Thailand, Brunei, Oman, Abu Dhabi, Dubai, Sharjah, Ajman and Qatar, as well as working on projects for the World Health Organisation / Food Agriculture Organisation (WHO/FAO). She has led large scale government programs to bring about improvements in safety and quality on a national scale.
3. Industry: Joanne has worked with a diverse range of companies as a trainer, auditor, researcher and culture assessor. She has led the development of innovative industry systems and tools to support organisations with their culture that are used in over 85 countries around the world.
Ringaile Bulatović-Schumer, Culture Excellence/TSI
Ringaile is a global citizen who speaks 5 languages fluently and has lived and worked in 8 countries so far. Her experience ranges from work with big multinational corporations to government entities. With a Masters in International Studies, she specialises in national culture and its impact on organisational culture.
Ringaile project manages the Culture Excellence program for industry clients around the globe.
Rachel Foulkes, Cerealtosiro, UK
Rachel graduated from Sheffield Hallam University with a Bsc in Food and Nutrition in 2007. She started her career at Northern Foods as an NPD Technologist and after 1 year joined the Technical Graduate Scheme.
She remained within Northern Foods/2 sisters for 10 years focusing on development and technical services roles working with major UK retailers in the ready meal sector.
In a move to ambient, Rachel joined Cerealtosiro in 2017 and became Technical Manager in early 2019, leading the sites implementation of food safety culture within the companies first UK site. She has proven skills in leading the food safety and quality agenda and is highly motivated by the companies core values.
Cerealtosiro, a Spanish cereals business, have a state-of-the-art 330,000 sq ft production centre in Worksop housing 3 factories and producing biscuits, cereal bars and rice cakes. Cerealtosiro embrace diversity, work proactively within the community, strive towards a circular economy.
At the heart of the business are the people. The site is expanding, with business growth and development, in existing and new customers and there is an ongoing commitment to train and retain existing colleagues, as well as recruiting and developing new employees.
Rob Harris, Grant Thornton
Rob is a financial auditor by background and now also works in the ESG sector, helping businesses with their collation and processing of non-financial data and giving assurance on metrics or KPIs that are published or reported externally.
His technical expertise ranges from looking at businesses just starting on their ESG reporting journey and setting a strategy for the first time, to working with mature businesses with complex data collection processes and controls.
Campbell Mitchell, Kerry
Campbell Mitchell is Regional Quality and Food Safety Director for Kerry Group MISA (Middle East, Indian Subcontinent and Africa), based in Dubai since 2018. Kerry Group, a leader in taste and nutrition, has over 150 manufacturing locations globally and over 18,000 products.
Campbell was Group Compliance Manager for Almarai in Saudi Arabia where he worked for 9 years. Almarai, the largest food company in the Middle East, produces Dairy, Poultry, Bakery, and Infant Nutrition products.
His previous experience includes roles at McCain Foods, Nestlé and Fonterra in New Zealand. He has a BSc in Microbiology from Otago University and Post-Graduate Diploma in Business Administration from Massey University, New Zealand.
Sharon Birkett, OSI
Sharon Birkett is Vice President, Global QA Operations for OSI Group, LLC a global organization leading in supplying value-added protein items and other food products to leading foodservice and retail brands. Sharon is a leader in the food industry with more than 25 years' experience and expertise in food safety, quality assurance and operations. She leads the OSI team in raising the awareness and expectations of food safety through participating on the Food Safety Culture technical working group with Global Food Safety Initiative, and International Association of Food Protection personal development group on Food Safety Culture. She presents and teaches best practices in pathogen control at the Europe and America Listeria Workshop. Sharon is a member of professional organizations including the International Association of Food Protection, Campden BRI, American Society for Quality, and North American Meat Institute. She is a member of the International Advisory Board for BRC Global standards and was a member of the Educational Advisory Board for the Food Safety Summit.
She graduated from Northern Illinois University in Dekalb, IL with a Bachelor of Science in Biology and Chemistry and also earned an MBA from the Keller Graduate School of Management.
Emma Samuel, Cardiff Metropolitan University
Emma Samuel is a fourth year Knowledge Economy Skills Scholarships (KESS 2) PhD student based at the ZERO2FIVE˚ Food and Drink Research Unit at Cardiff Metropolitan University. Emma's novel PhD project (collaboratively supported by a food manufacturing and processing business partner) is an in-depth assessment of food safety culture and hand hygiene behaviour from multiple perspectives. This includes cognitive and behavioural evaluations, microbiological and hygiene assessments, an analysis of organisational characteristics and performance measures as well as a study of the influence of management style and structure on food handler behaviour. The findings will be used to design bespoke hand hygiene interventions to improve compliance prior to production entry and during production. Repeat assessments at the end of the study will indicate knowledge retention and intervention effectiveness while highlighting the links between hand hygiene behaviour and food safety culture throughout the production streams. KESS2 is a pan-Wales higher level skills initiative led by Bangor University funded by the Welsh Government's European Social Fund (ESF) convergence programme for West Wales and the Valleys.
Bizhan Pourkomailian, McDonald's
Bizhan holds an Hons. Degree in Biochemistry, PhD in Microbial Physiology from Aberdeen University, MBA from Warwick University and is visiting professor at Cranfield University.
In 1994 he joined Unilever conducting research in S. aureus, Bacilli and managing the botulinum laboratory. In 1997 he moved to Leatherhead Food International as Principal Scientist, engaged in developing, training and auditing food safety systems. He then moved to McDonald's Europe in January 2000 as Food Safety Manager overseeing food safety systems across the European Supply Chain from farm to front counter. Since 2015, his role has changed to Global Restaurant and Distribution Food Safety Director. Bizhan is responsible for establishing, maintaining and driving for continuous improvement in food safety standards and procedures. He is on various advisory boards and committees with professional bodies and academia.
Quincy Lissaur, SSAFE
Quincy Lissaur is a management consultant with a degree in entrepreneurship from Babson College and more than fifteen years of experience working in food management, standardization and certification. After five years in management consulting and eight years at the British Standards Institution Quincy started his own management consulting firm in 2012 focusing on food safety, sustainability, compliance and general management. In March 2013 Quincy joined SSAFE as its Executive Director.
Janet Cox, HelloFresh
Janet is a driven Senior Food Safety/Risk Manager and qualified Environmental Health Officer with over twenty years of technical experience.
Her first career as a chef included her living and working abroad for three years, before returning to the UK to build her technical food safety career. She has developed her career, working across a number of sectors including local government, consultancy and more recently with one of the UK and Ireland's largest QSR brand, with over 950 restaurants and multiple franchisee partners. Her experiences lie within enforcement, consultancy and large international business. During this time she has been responsible for executing brand risk strategies across a number of sectors and driving culture, resulting in reduced risk profiles, insurance premiums and improved safety management.
Now at HelloFresh, the world's leading meal kit company, her role in the International Food Safety Quality Assurance team, plays a critical part in developing and driving standards and food safety throughout the HelloFresh system. She is directly accountable for Distribution Centre food safety compliance and for the health & safety strategy across 10 international geographies, while also elevating a food safety culture across the brand.
She is a heart led leader who is passionate about people and coaching and developing others to be the best version of themselves. She has a strong belief that everyone can achieve their fullest potential with belief, coaching, hard work and little bit of luck! She keeps safety real by collaborating and taking people with her, with a pragmatic approach to compliance, whilst ensuring the business operation can continue to grow and develop.
She lives in South Northants with her husband and two cats, keeps fit by running and loves to cook, bake and travel.
Dave Shannon, TSI
Dave Shannon is a highly experienced management specialist who has worked for some of the largest and most successful companies around the world.
Dave spent the first 10 years of his career with the management consulting firm Accenture. He started in a technical IT role during the dot.com boom, then moved on to increasingly senior roles in projects and programs of systems and strategic change for clients including Unilever, Sony, UBS, Shell, Sainsbury's and SAB Miller.
His work with Accenture took him to the US, UK, France, Italy, Holland, Germany and India, managing multi-cultural teams to deliver large-scale and complex aims.
Dave co-founded TSI in 2009 in the UK and branched the business to Dubai in 2010. With TSI, Dave has designed and managed state-wide public health and quality programs for local governments, and has worked with private sector clients in over 20 countries.
Since 2014, Dave has been dedicated to Culture Excellence, with a particular focus on the real-world application and implications of the program and its crucial identification, measurement and mitigation of risk for clients. Dave also manages the technical aspects of Culture Excellence, including the online analytics and reporting Platform.
Bruno Séchet, Integralim
After studying veterinary medicine in France and Germany, working 23 years in the Food Industry, and 2 years as technical director of IFS, Bruno Séchet has founded Integralim, company which mission is to help companies and organizations to assess and mitigate their risks to improve food and systems integrity.
He has worked across more than 25 countries, occupying 12 jobs at operational, regional or corporate level, and been involved in:
the implementation of Crisis Management Systems
Designing IFS Product Fraud Guideline
Conferences on food integrity and food safety culture
development of international standards
participation to GFSI Benchmarking Workgroup
the implementation of quality, food safety and integrated management systems
Integralim is currently working on several projects with GFSI, GSSI, STDF to improve food safety and sustainability through the use of third party certification and helping companies to set up the right quality and food safety organizations, management systems and mitigate their risks. Integralim is part of the IFS Academy network and Bruno Séchet is IFS recognized consultant.
Louise Bamber, Walmart
Louise Bamber is the Food Safety & Quality Director at Walmart International, with 15 years retail and 10 years FMCG manufacturing experience. In her current role Louise leads a global team responsible for ensuring food sourced globally is compliant and meets quality expectations which involves working with suppliers from over 100 countries. Louise uses her positive attitude and passion for Private Brands to empower others to source and deliver safe, consistent quality products which builds customer trust around the world. Known for creating simple solutions for complex problems and collaborating with cross functional teams to achieve results. Louise is British now living in the USA with her husband and two fur babies and can often be found baking and decorating elaborate celebration cakes for family and friends.
Zhinong Yan, Ph.D., ZN Collaboration L.L.C.
Dr Yan is the founder of ZN Collaboration L.L.C. a food safety consulting business. He was the former Executive Director of Walmart Food Safety Collaboration Center (WFSCC) in China. Currently he consults for the WFSCC team to promote food safety through collaboration in the areas of food safety innovation, education and policy study.
Dr Yan has over 30 years of academic and industry experience in microbiology and food safety spanning the entire food supply chain from farm to table. His expertise includes analysis and providing solutions against the occurrence, contamination, traceability and control of foodborne risk factors during the stages of food production, processing, retail and catering.
Dr Yan has been actively promoting food safety culture in China working with WFSCC team and GFSI which he serves in the steering committee.
Dr Yan obtained a Ph.D. degree from Auburn University in Plant Pathology, and he received his B.S and M.S from China Agriculture University
Zoe Shuttlewood, McCormick
Zoe has been working in the food industry for over 15 years in a variety of different roles and a diverse range of product types.
For the last 9 years Zoe has worked for McCormick, a global company producing herbs, spices, condiments and flavourings, working first in a manufacturing quality assurance role and for the last 5 years in a regional department responsible for food safety. The scope of the role includes food safety governance of 11 manufacturing sites across Europe, Middle East and Africa. Zoe has accountability for raw material food safety programs across the region including raw material risk assessment, material processing approval and supply chain vulnerability as well as co ordinating the regions Food Safety Culture program.
Zoe is a member of the IFST holds the status of food safety manager on the IFST's Register of Food Safety Professionals and is a trained lead auditor. In 2017 Zoe completed her MSc in Food Safety Management (Distinction) at The University of Central Lancashire.
Hele Talur, Group Environment Director at CCB Management Services/Coca-Cola Hellenic Bottling Company
Hele is Estonian, living and working in Vienna, Austria.
She is new in her current professional field, but long time in the company.
Her core expertise and experience is in supply chain, manufacturing, logistics, supply chain planning and QualityFoodSafety and Sustainability Environment.
Her professional interests are related to organizational culture, people and team developments, sustainability, climate change
Her personal interest are related to active lifestyle, nature, culture and arts.
Christa Klos, Aryzta
Dr. Christa Klos is the Food Safety & Quality Director of Aryzta Bun Bakeries Europe, a subdivision of Aryzta Food Europe, and an integral part of the Global Aryzta Bun Bakeries network.
ARYZTA AG ('ARYZTA') is an international food business with a leadership position in frozen B2B bakeries. ARYTZA is a global supplier to the food service, retail and QSR sectors. The wide range of products and capabilities include a variety of breads and sweet and savoury bakery products.
ARYZTA operates 27 bakeries across Europe, Asia, Australia and New Zealand. The group boasts strong brands and enjoys strong long-term customer relationships in all of their regions.
Christa holds a degree as state accredited Food Chemist from the University of Würzburg/Germany, where she also successfully worked on her PhD in Toxicology and Biochemistry.
For the last 25 years, in every food company she worked with, Christa's passion and main areas of responsibility where around food safety and quality, leading teams in setting up food safety systems, improving them, and bringing them to next levels of excellence.
While working with companies producing burger buns, but also cookies, dairy, soups and ready meals, pickled vegetable and dressings, Christa was always putting people and teams first, building and supporting strong food safety cultures as the basis for continuously improving and boosting food safety and quality to next levels.
Alison Wright, Aryzta
Alison has over 26 years of service in the food industry with experience primarily with cereals, snacks and bakery items, both low and high care foods and customers from within the food service, retail and QSR categories.
Alison is originally from Melbourne and graduated from the Royal Melbourne Institute of Technology, with a Bachelor of Applied Science, Food Science and Technology. She commenced her career working for the Goodman Fielder Group specifically The Uncle Tobies Company in Wahgunyah before moving back to Melbourne and working for the Atlantic & Buttercup Bakery brands. In 2002, Alison moved to Sydney as National QA Manager for Fresh Start Bakeries and in 2010 expanded her role to Director of Quality Assurance - APMEA, along with a change of business name to ARYZTA.
Alison's expertise and experience is across various functional roles from food safety, technical, quality, new product development, project management, continuous improvement, operational excellence, supply chain, and people development and mentoring. In addition, in various forms Alison has touched most aspects and requirements of a product lifecycle throughout her career.
Passionate about her career, she is just as passionate about her family, with husband Brad and three girls, Olivia, Danielle and Madeleine - Alison's household is certainly full of activity.
Austin Welch, Sage Media
Austin Welch is a learning designer, filmmaker, and researcher. Leveraging research from cognitive science, adult learning theory, and change management models; he designs behavior-based programs that strengthen the "people side" of food safety culture.
Nikki Gale, McCormick
Nikki Gale started her career in Quality with Kerry Ingredients as a Laboratory Technician, manufacturing breadcrumbs, extruded vegetable proteins, flour and dry powder blends in 2002. During her time with Kerry, she progressed to QA Manager and completed a HND in Food Science and Technology at the University of Lincoln Holbeach Campus.
Nikki went on to work in fresh produce for a year in 2008 with Emmett as Group QA Manager. This was her first experience of retailers, supplying to Tesco and Waitrose, and of high care environments. During this time, she also graduated from Sheffield Hallam University with a BSc in Food Management.
In 2009, Nikki went to work for Mars Food UK as their Quality & Food Safety Scientist, where they manufacture Uncle Ben's rice and Dolmio sauces. She advised on all quality and food safety related issues for the site and implemented improvements in allergen management; complaint reduction programmes and data tracking and trending. During her time with Mars, she worked on their Ideal Plant Programme and took over the site's Continuous Improvement programme for three years as the CI coach.
Following this, Nikki moved to Princes in 2016, working as their QA Manager in a large cannery supplying all the retailers in the UK. The product portfolio was diverse and the technical aspects of canning were a great learning experience for me. Understanding all the different customer requirements and building systems to be compliant for all was an interesting challenge! She was also the site's PCQI for export products to the US.
In February 2020, Nikki Gale obtained the role of QA Manager with McCormick at their new condiment facility in Peterborough. The site started construction in 2019 and was available from September 2020. It is a state of the art facility with high aspirations to be a factory of the future. Recruiting and building the team remotely and onboarding new employees was an exciting opportunity for McCormick to change their approach and ways of thinking for building culture and improving the training experience. The Power of People is at the heart of McCormick so getting this right from day one was critical to the site's future success. Peterborough is part of McCormick's growth strategy and therefore the recruitment and retention of experienced, knowledgeable people is key to building the foundations of the site for the future, with Quality and Food Safety as an integral part of our culture and at the heart of everything we do.
Angela O'Donavan, BRCGS
Angela O'Donovan joined BRCGS in January 2021 as Head of Standards. She is responsible for ensuring BRCGS deliver the standards the specifiers and customers want, that they are aligned to the needs of the market and are consistent in product design and their approach to brand protection. She has 28 years' experience in safety, quality, legality, ethical and sustainability, in both food and consumer goods industries and has worked for companies including Whitbread, Woolworths, Mothercare, Kallofoods and most recently at Bidfood where she was Director of Technical Services.
Paul Munday, BRCGS
Paul Munday Joined BRCGS in November 2020 as Head of Global Sales. Paul is responsible for managing a Global Sales team selling the full BRCGS product portfolio around the world with a key focus on Food Safety Culture Excellence, Training, Events, Certification, and Digital software. Paul has over 15 years experience working within the world of standards and Lean Six Sigma, which has enabled him to live and work in Europe and the USA. Paul has worked for the British Standards Institution (BSI)heading up the Lean Six Sigma portfolio across EMEA, working with major clients in the UAE such as Etihad Airways, EMAAR and Emirates and most recently as the UK&I Area Sales Manager for Lloyds Register within the Food and Hospitality Sector covering Customised Assurance.
Please note that copies of the presentations will not be available on the day but will be emailed within a few days of the event as an electronic download in PDF format.
Sign up to 2 years free subscription to an online Continuing Professional Development (CPD) tool.