Food and drink packaging services and information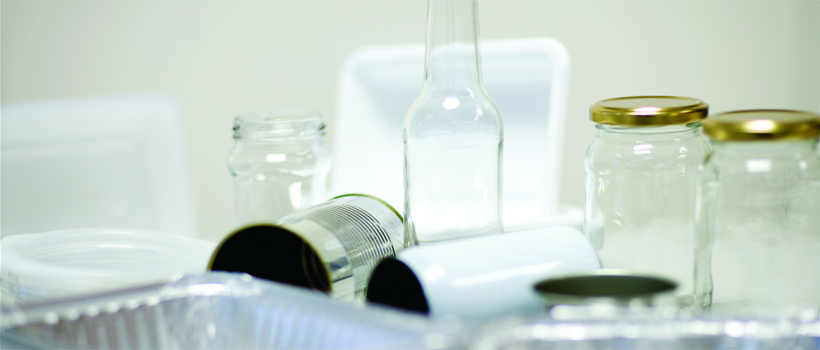 Sustainable food and drink including its processing and its packaging are increasingly viewed as an integrated whole, with consideration of each individual component and combined systems essential in assuring end product quality, safety and maintenance of shelf-life. Not only must packaging retain its strength and integrity and have the correct physicochemical characteristics to protect and preserve products as they move through the supply chain, but in doing so it must also not adversely affect the product by interacting and causing taints or loss of quality.
Our expertise in food manufacturing, processing and packaging enables us to take this holistic approach and to view innovations such as active and intelligent packaging in the context of wider industrial developments. As well as being able to advise on packaging suitability in product development, we can also carry out trials in our pilot plant to assess all aspects of packaging, including modified atmosphere packaging; packaging interactions with microwave and conventional reheating, chilling and freezing, and other manufacturing processes. Campden BRI has range of packaging analysis and testing facilities and can conduct a broad range of packaging investigations including microbiological, microscopic, chemical, sensory and migration and taint analysis and can advise on legal compliance.
Packaging training courses
Explore our packaging related courses including; Packaging technology for non-packaging technologists and MAP (modified atmosphere packaging) – an introduction
Are you getting the most from your Membership?
Watch our membership FAQ videos and find out more about Member Service Account spending, Member Interest Groups, help and advice
Where we refer to UKAS Accreditation
The Campden BRI group companies listed below are both accredited in accordance with the recognised International Standard ISO17025:2017 by the United Kingdom Accreditation Service (UKAS). The accreditation demonstrates technical competence for a defined scope of methods, specific to each site, as detailed in the schedules of accreditation bearing the testing laboratory number. The schedules may be revised from time to time and reissued by UKAS. The most recent issue of the schedules are available from the UKAS website www.ukas.com
Campden BRI (Chipping Campden) Limited is a UKAS accredited testing laboratory No. 1079 Campden BRI (Nutfield) is a UKAS accredited testing laboratory No. 1207