Food packaging migration and taint testing and analysis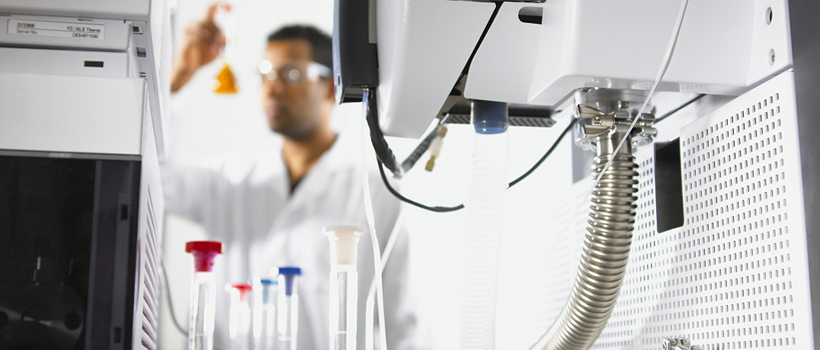 Ensuring safe food packaging or food contact materials through migration and taint analysis and testing is key to avoid loss of consumer confidence, brand damage and costly product recall.
Packaging migration and taints result from foreign chemical contamination in food, which can occur at any point of the global food supply chain and their analysis can be complex and challenging.
How we can help
Our knowledge of the relevant legislation, as well as technical expertise in food packaging migration and taint analysis, allow us to address issues and develop new analytical methods to support all stakeholders from developers, converters, to brands and retailers and ensure regulatory compliance.
We then either advise on further food packaging migration and taint analysis or take investigative action to determine root cause and prevent future occurrence.
Migration
It is important that packaging does not transfer its constituents, such as heavy metals and plastic monomers, into food and drink, to the detriment of the products quality.
We have a range of UKAS accredited methods for testing compliance with legal requirements for both heavy metal transfer and plastic migration from the packaging into the food.
As well as 'global' migration analysis, our non-exhaustive list of migration testing covers:
Acrylonitrile
BADGE
BFDGE
Bisphenol A
Formaldehyde
NOGE
Photo-initiators
Phthalates
Vinyl acetate
Taint
Consumers should expect a consistent experience. Chemical taints can arise through various routes and understanding the cause of a particular taint helps to prevent its recurrence.
Our non-exhaustive list of taint testing covers:
Sensory analysis of food and drink
Chemical analysis to determine the nature and severity of a problem
Off flavours in new product development
Flavour deterioration on storage
Taint analysis from packaging
Partner with us, the experts in packaging
Working with us means partnering with a dedicated team with extensive experience in packaging testing to support your food contact packaging development from early-stage R&D to recycling and beyond.
Contact us to find out how we can help you.
Packaging training courses
Explore our packaging related courses including; Packaging technology for non-packaging technologists and MAP (modified atmosphere packaging) – an introduction
Are you getting the most from your Membership?
Watch our membership FAQ videos and find out more about Member Service Account spending, Member Interest Groups, help and advice
Where we refer to UKAS Accreditation
The Campden BRI group companies listed below are both accredited in accordance with the recognised International Standard ISO17025:2017 by the United Kingdom Accreditation Service (UKAS). The accreditation demonstrates technical competence for a defined scope of methods, specific to each site, as detailed in the schedules of accreditation bearing the testing laboratory number. The schedules may be revised from time to time and reissued by UKAS. The most recent issue of the schedules are available from the UKAS website www.ukas.com
Campden BRI (Chipping Campden) Limited is a UKAS accredited testing laboratory No. 1079 Campden BRI (Nutfield) is a UKAS accredited testing laboratory No. 1207