Innovation and solutions for digestive and gut health products
With consumers increasingly aware that good health and wellbeing often starts in the gut, demand for a new generation of digestive health products is flourishing, representing a vast opportunity for food and drink manufacturers.
Innovation in the digestive health space is highly technical and tightly regulated. To take advantage of these opportunities, expertise in this area is crucial. That is where Campden BRI comes in. From ingredient solutions, application knowhow, to compliance and due diligence, our digestive health suite of solutions and experienced team help you navigate every stage of your digestive and gut health journey.
What you can expect from a partnership with us?
With leading consumer insights and marketing intelligence, we help you deliver health benefit-focused solutions that put the customer at the heart of your next innovation.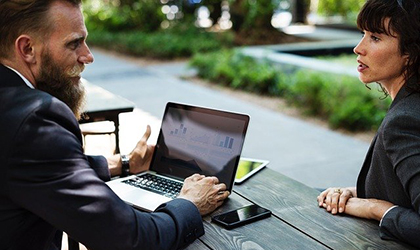 Regulations can be incredibly complex in terms of what statements may be made on pack, particularly within the EU/UK marketplace. By monitoring worldwide legislation, we ensure the compliance of both your products and their marketing.
Our unmatched scientific knowledge, application expertise and strategic approach enable us to deliver support across a wide range of areas including processing, microbial and analytical.
Your end-to-end partner from concept to consumer
Campden BRI offers tailored solutions and expert services at every stage. Through science-backed and consumer insights, we help to streamline the concept-to-consumer process, so you can bring purpose-led digestive and gut health solutions to market faster and compliant.
Contact our experts to navigate-and succeed in-the digestive health space for food and drinks.
Where we refer to UKAS Accreditation
The Campden BRI group companies listed below are both accredited in accordance with the recognised International Standard ISO17025:2017 by the United Kingdom Accreditation Service (UKAS). The accreditation demonstrates technical competence for a defined scope of methods, specific to each site, as detailed in the schedules of accreditation bearing the testing laboratory number. The schedules may be revised from time to time and reissued by UKAS. The most recent issue of the schedules are available from the UKAS website www.ukas.com
Campden BRI (Chipping Campden) Limited is a UKAS accredited testing laboratory No. 1079 Campden BRI (Nutfield) is a UKAS accredited testing laboratory No. 1207