Food manufacturing and processing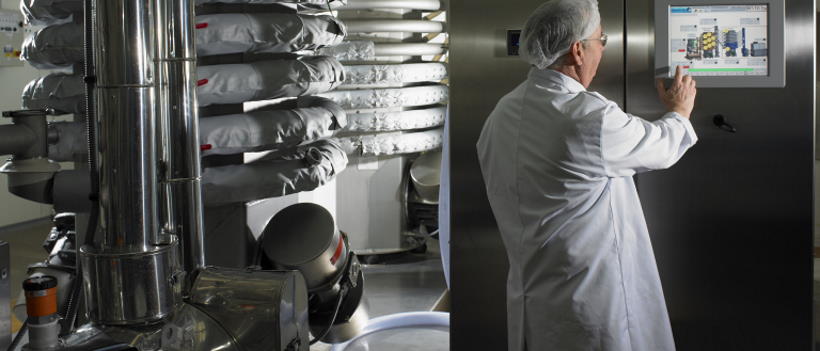 We have extensive pilot plant facilities that can be harnessed to investigate the preservation processes of heating, chilling and freezing, and drying, as well as the 'nuts and bolts' of product development - ingredient preparation, product formulation and packaging development.
We also have expertise in all aspects of food manufacturing including brewing and malting, bakery technology and meat and poultry.
We have been at the forefront of food and drink research for a century, much of the pioneering work on the development of foods suitable for microwave processing and reheating was done here.
We have a team specialising in all forms of thermal processing, can provide offsite process validation and other consultancy services.
We are particularly involved in evaluating other novel methods of food manufacturing - such as high-pressure processing. And now offer a high pressure process (HPP) challenge test.
Listen to our podcast on pasteurising dry ingredients.
Product development training courses
Explore our product development related courses including; New product development and HACCP in new product development
Are you getting the most from your Membership?
Watch our membership FAQ videos and find out more about Member Service Account spending, Member Interest Groups, help and advice
Where we refer to UKAS Accreditation
The Campden BRI group companies listed below are both accredited in accordance with the recognised International Standard ISO17025:2017 by the United Kingdom Accreditation Service (UKAS). The accreditation demonstrates technical competence for a defined scope of methods, specific to each site, as detailed in the schedules of accreditation bearing the testing laboratory number. The schedules may be revised from time to time and reissued by UKAS. The most recent issue of the schedules are available from the UKAS website www.ukas.com
Campden BRI (Chipping Campden) Limited is a UKAS accredited testing laboratory No. 1079 Campden BRI (Nutfield) is a UKAS accredited testing laboratory No. 1207