Heat process validation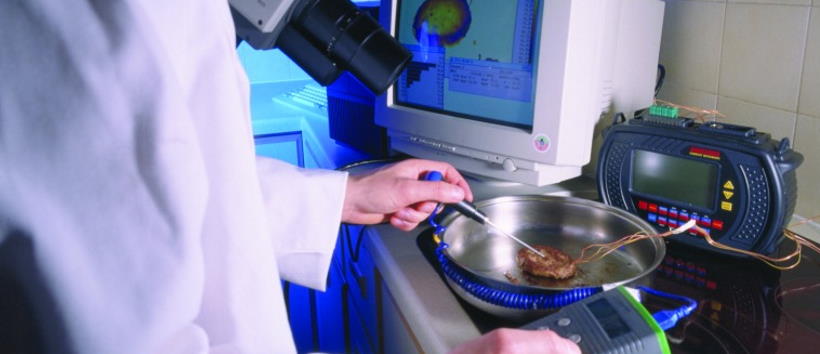 Heat process validation is a method used to ensure that a food's thermal process reduces a target microorganism's count down to a safe level, rendering the food safe to consume.
In any heat preserved food, it is essential that the product has received the correct thermal process. Many factors affect the amount of lethality delivered to microorganisms: with packaged foods these factors include the shape and volume of the package, the product it contains, and the degree of mixing during the process.
With aseptically processed foods, the viscosity of the product and its velocity through the heating pipes are major determinants. The same factors apply whether the product is going through a sterilisation or pasteurisation process.
We have a range of techniques that can predict and measure both the heating characteristics, and the actual amount of delivered lethality within both products and processes. We also have expertise in determining the susceptibility of different organisms to heat.
Heat process training courses
Explore our heat processing related courses including; Safe production of heat preserved foods
Are you getting the most from your Membership?
Watch our membership FAQ videos and find out more about Member Service Account spending, Member Interest Groups, help and advice
Where we refer to UKAS Accreditation
The Campden BRI group companies listed below are both accredited in accordance with the recognised International Standard ISO17025:2017 by the United Kingdom Accreditation Service (UKAS). The accreditation demonstrates technical competence for a defined scope of methods, specific to each site, as detailed in the schedules of accreditation bearing the testing laboratory number. The schedules may be revised from time to time and reissued by UKAS. The most recent issue of the schedules are available from the UKAS website www.ukas.com
Campden BRI (Chipping Campden) Limited is a UKAS accredited testing laboratory No. 1079 Campden BRI (Nutfield) is a UKAS accredited testing laboratory No. 1207