Food packaging plastics testing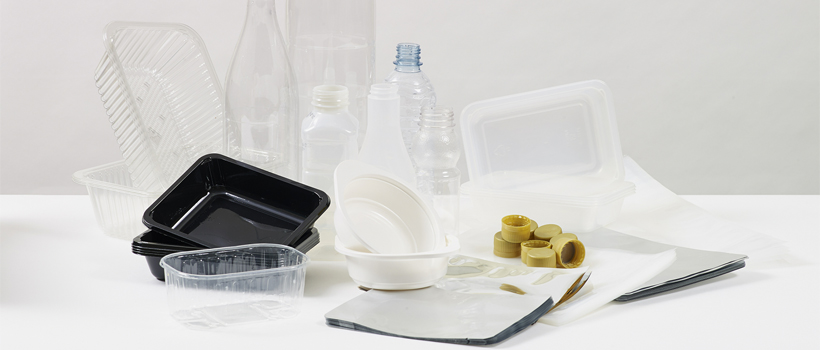 Adhesive bond strength testing
Delamination of flexible laminated packaging materials is a common cause of pack failure and print quality issues. Adhesive bond strength testing analyses the adhesive forces required to separate the laminated layers of flexible packaging materials.
Biotest
Biotesting is a form of comparative container integrity testing used particularly during the development and introduction of new or modified forms of containers.
Containers are filled with a microbiological nutrient material and heat processed. The containers are then brought into contact with contaminated cooling water with a known microorganism. Samples are stored and checked for spoilage.
Campden BRI has facilities for packing the containers, processing, storage and microbiological testing.
Burst test
The burst strength of a flexible pack is a measure of its seal strength and determined by inflating the package with air at a specified rate until it bursts. The position and type (seal or material) of failure is recorded in addition to the burst pressure value. The test is used as a means of evaluating the likelihood of pack failure when exposed to pressure differentials, such as may be experienced in during retorting or air transport. By placing the package between restraining plates, the weakest area of the seals are more likely to be detected as the stresses during pressurisation are more uniformly applied along the perimeter of the pack.
Coefficient of Friction (CoF)
CoF tests are conducted on plastic films and other materials such as board to determine static and dynamic coefficients of friction - the force required to initiate and maintain motion between two material surfaces. CoF is a fundamental property of all materials which run on high speed printing and packaging lines and is routinely specified in for materials such as plastic films and fibreboard containers. Understanding and controlling CoF gives processors and packers the ability to optimise performance and avoid problems in forming, filling, transporting, and storing of packages. Campden BRI uses a dedicated CoF test rig incorporating a float glass-covered horizontal plane which is attached to a Zwick Z050 materials testing machine to measure both static and dynamic coefficients of friction.
Conformance to dimensional and material specifications including x-ray and FT-IR measurements
Campden BRI can check the grammage, caliper/ thickness gauge, or other dimensional measurements in accordance with measurement protocols. Measurements can also be conducted using an X-ray Micro-CT Scanner which offers the advantage of being able to measure internal dimensions of packages or components very accurately and non-destructively without the need to open and disturb sealed packs.Rigid or flexible plastic packaging laminates and co-extrusions comprising several layers of different materials can be analysed according to their composition and thickness using Fourier transform infrared spectroscopy (FT-IR), a method of identifying organic materials that utilises each material's unique infra-red energy absorption pattern.
Creep testing
Creep testing is conducted in a similar way to burst testing. However, a burst test is a measure of pack/seal strength, while a creep test is a measure of seal strength and pack integrity. During a creep test the pack is inflated to a percentage of its known burst pressure and held for 30 ora nominated time 60 seconds for a pass or fail result (in the case of seal leakage). The seals can also be measured for "seal yield" - narrowing of the seals before and after testing as an indication of internal seal peeling.
Drop tests
Drop tests can be conducted on packaging in various orientations and from a range of heights to determine its impact strength.
Dye penetration testing
Dye penetration testing can detect leaks in packs down to approx 10 microns and are conducted over a period of 24 hours. These tests are especially effective for testing leaks in the seal area of the pack.
Dyne testing
Dyne testing is a surface energy measurement used to determine the ability of polyethylene and polypropylene films and coatings to anchor inks, coatings or adhesives. The interaction of the surface with a coating is dictated both by the surface energy of the material and the surface tension of the coating, if these properties are significantly different, poor bonding will be obtained and any printing or surface treatment will not be suitable for use.
Examination of glass and plastics under polarised light
Examination of packaging under polarised light can detect defects in glass and plastic packaging from processing operations.
Internal pressure resistance
Internal pressure resistancetesting is vital for containers that are intended for carbonated drinks or are otherwise subjected to changes in pressure during their intended use. This mechanical test determines whether the package meets applicable specifications and is fit for the intended use. Testing is carried out using a ramp internal pressure tester. Bottles are filled with water and the pressure is automatically increased until the bottle breaks or can deforms. The burst or deformation pressure value is recorded along with the location of the failure origin if applicable.
Oxygen transmission rate (OTR) and water vapour transmission rate (WVTR) testing
Permeability of packaging films and complete packs by means of Oxygen transmission rate (OTR) and Water vapour transmission rate (WVTR) testing of plastic films and laminates are used to determine the permeability of the materials at specific environmental conditions. Results of tests conducted on different films can thus be directly compared and material suppliers' specifications can be checked for conformance. All WVTR testing is carried out in accordance to the most recent industry standard ASTM F3299 – 18. These tests can also be conducted on complete packages within an environment chamber to control temperature and relative humidity.
Peel testing
Seals are vital to many types of food packaging; however, the role of the seal will differ from one product to another. Depending on the type of package, it may need to have mechanical strength or hermetic integrity, or be easy to open. So, the amount of force required to peel a lidding material from a pack must balance the importance of seal integrity against the requirement of convenience for consumers wishing to open the packs. When designing new pack formats during product development, it is particularly important to keep food safety/integrity in mind. It is also vital to know how seal strength may alter over time or during/after distribution. At Campden BRI, as part of our package testing services, we have the equipment to measure the peel strength of a range of pack formats. The equipment is capable of running at different angles and speeds during a test cycle.
Pendulum impact testing
Pendulum impact testing is used to determine the impact resistance, strength and breakage characteristics of a range of different pack formats in order to ensure that they are fit for purpose. Impact testing can be carried out across a range of products including glass and plastic packaging and glassware. Typically, impacts are carried out at the contact point for that particular item, such as shoulder and heel for bottles or the rim of a pint glass and the testing is carried out until failure of the sample occurs. However, testing at other specific impact positions can also be undertaken.
Tear resistance
Tear resistance testing can be conducted on sheet and film materials to measure the force perpendicular to the plane of the sheet required to tear single or multiple plies through a specified distance after tear initiation. A Zwick Z050 materials testing machine is used for this test and the results are stated in mN/ply.
Tensile and T-peel testing
A tensile strength test is a mechanical test performed on packaging materials to determine the maximum load force that can be applied to a material before it ruptures or tears. In essence it is a 'pulling' test used to measure the strength of paper, board and plastics. The material will show elastic behaviour up to a certain point and then rupture. The test can be adapted to different needs - it can be used to measure the strength or elongation of a material and its tearing resistance, as well as the force required to separate a seal. T-peel testing is a mechanical strength test conducted in a similar way as tensile testing, but it is performed on a section of a packaging seal to determine the maximum load force that can be applied to the seal before it separates.
Thrust test
Thrust testing is used in the determination of seal strength of pouches by use of a Thrust Pouch Pressure Tester. The thrust test involves the application of a constant pressure for a set period, and the observation of seal integrity after the pressure is released. This gives an indication of seal strength when a constant load is being applied at a set pressure.
Torque testing
Torque testing on (bottle and jar closures) measures the amount of force required to open a jar or bottle closure and should must balance the importance of closure integrity against the requirement of convenience for consumers wishing to open the packs. A Mecmesin Tornado digital closure torque tester is used for measuring application and removal closure torques.
Underwater vacuum / bubble emission testing
Underwater vacuum / bubble emission testing can detect leaks in packs down to approx 250 microns. These tests are widely used in the food industry as quick off-line checks during production and packing.
You may also be interested in
Packaging training courses
Explore our packaging related courses including; Packaging technology for non-packaging technologists and MAP (modified atmosphere packaging) – an introduction
Are you getting the most from your Membership?
Watch our membership FAQ videos and find out more about Member Service Account spending, Member Interest Groups, help and advice
Where we refer to UKAS Accreditation
The Campden BRI group companies listed below are both accredited in accordance with the recognised International Standard ISO17025:2017 by the United Kingdom Accreditation Service (UKAS). The accreditation demonstrates technical competence for a defined scope of methods, specific to each site, as detailed in the schedules of accreditation bearing the testing laboratory number. The schedules may be revised from time to time and reissued by UKAS. The most recent issue of the schedules are available from the UKAS website www.ukas.com
Campden BRI (Chipping Campden) Limited is a UKAS accredited testing laboratory No. 1079 Campden BRI (Nutfield) is a UKAS accredited testing laboratory No. 1207