PFAS testing and analysis in packaging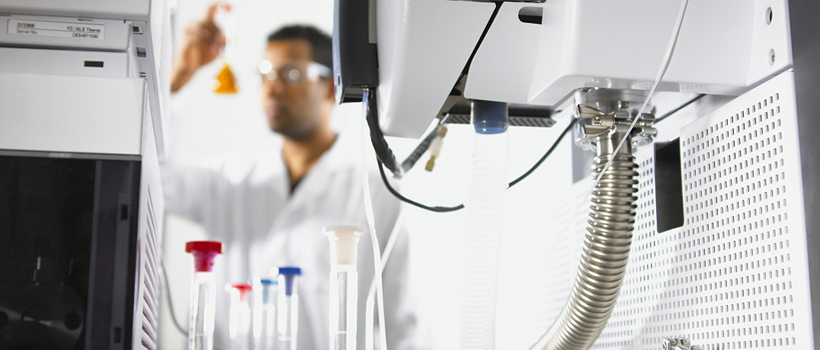 Per- and Polyfluoroalkyl Substances (PFAS) are chemical compounds commonly found in many industrial and consumer products. With more than 4,000 PFAS currently known to have been used in industrial and consumer products, calls for more regulatory guidance and stringent requirements have increased. As newer PFAS are identified in the environment, and more toxicological information becomes available, further guidelines and regulations are almost certain.
Benefits of Campden BRI PFAS testing services
Campden BRI offers testing of PFAS and can develop and optimise methods for your PFAS challenges. Working with Campden BRI will give your business access to:
Appropriate analyte lists
Multi-matrix compatibility
Accuracy and precision independent of concentration
Carefully researched and validated sample handling
Fit-for-purpose options
PFAS regulation update and compliance
Contact our Support team for more information on PFAS testing or for regulatory enquiries contact our Regulatory team.
Packaging training courses
Explore our packaging related courses including; Packaging technology for non-packaging technologists and MAP (modified atmosphere packaging) – an introduction
Are you getting the most from your Membership?
Watch our membership FAQ videos and find out more about Member Service Account spending, Member Interest Groups, help and advice
Where we refer to UKAS Accreditation
The Campden BRI group companies listed below are both accredited in accordance with the recognised International Standard ISO17025:2017 by the United Kingdom Accreditation Service (UKAS). The accreditation demonstrates technical competence for a defined scope of methods, specific to each site, as detailed in the schedules of accreditation bearing the testing laboratory number. The schedules may be revised from time to time and reissued by UKAS. The most recent issue of the schedules are available from the UKAS website www.ukas.com
Campden BRI (Chipping Campden) Limited is a UKAS accredited testing laboratory No. 1079 Campden BRI (Nutfield) is a UKAS accredited testing laboratory No. 1207