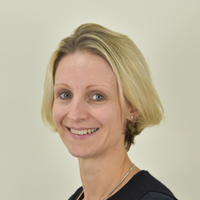 Emma Hanby
Associate Director - Consulting (Technology)
Emma has worked for Campden BRI since 2004. After graduating in Food Science and Nutrition from the University of Huddersfield in 2000, Emma worked in food manufacturing and retailing for a number of major companies in both technical and quality roles before moving to Campden BRI.
On joining Campden BRI, Emma first worked in Process Development and was involved in research into the use of Time Temperature Integrator (TTI) particles for establishing thermal processes. She moved to the packaging and manufacturing section in 2005 becoming heavily involved in a variety of aspects of packaging.
Her background in industry and processing allows her to support clients in addressing key issues in production and packing. She moved to lead the Product Innovation team at Campden BRI in 2011. The Product Innovation team support companies in the development and manufacture of innovative products. During this time Emma also led the technical innovation aspects of the Food and Health Innovation Service; a unique project supporting Scottish food companies in developing innovative healthy food and drink products. In 2018 Emma moved to head up the service management team, designed to enable all clients of Campden BRI to access the right information and people to support their internal strategic project work.
Since 2019 Emma has been Associate Director of Consulting Technology, leading a team of experts across a number of disciplines; Product and Process Innovation, Food Safety Management and Global Regulatory Affairs.