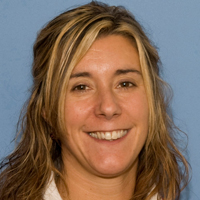 Louise Gearey
FSC Group Manager
Louise Gearey is the Food Specification and Control Group Manager in the Chemistry Department at Campden BRI. In this role she manages the examination and analysis of formal samples submitted by the Rural Payments Agency (exports) and HM Revenue & Customs (imports). This involves the visual assessment, testing and reporting on goods in order to ensure their correct classification against published standards, international/EC standards utilising internationally recognised procedures and validated methodologies.
Over the last 20 years many thousands of samples of all types of foods have been submitted to this laboratory and have been reported by me. Products being imported into, or exported from the UK require classification in accordance with the HM Customs & Excise Integrated Tariff of the United Kingdom. This is based on the internationally agreed system of classification known as the Harmonised Commodity Description and Coding System of the Customs Co-operation Council, which provides a systematic classification system for all goods in international trade.
Louise has been formally trained in Tariff Classification by HM Revenue & Customs and has a wide knowledge of this area in addition to her scientific expertise. She has extensive experience in the provision of expert advice for cases involving legal proceedings.