Calorie reduction and fibre enhancement
Project title: Calorie reduction and fibre enhancement
Member Funded Research project number: 147087
Why are we undertaking this project?
Reducing calorie intake is a major part of diet and health initiatives. Understanding the technical functions of dietary fibre in products and their potential for calorific density reduction can support innovation of lower calorie products. This will help meet the Public Health England challenge of a 20% reduction in calories and will help increase the daily intake of dietary fibre.
What are we doing as part of this project?
Providing an understanding of the functionality of dietary fibres, potential new sources of fibre and which fibres perform best in certain products.
Current status of the project
In the first phase, we have developed control products for the pizza base, tomato sauce and meatballs. These products were assessed for their rheological and textural properties as well as other quality characteristics such as colour and nutritional composition. The results of these trials serve as a benchmark and comparison for the products that are currently developed through the use of different fibres with the aim of achieving a calorie-reduction of 20%. All fibres tested in our trials were identified through review of literature or were suggested by our members. The next step of this project is the analysis of the calorie-reduced pizza components to assess and quantify the effects of different fibre types on the product properties of reduced calorie-products.
Additionally, our information service team has conducted a horizon scan on social media sites as well as scanned patent databases to identify consumer and industry trends regarding dietary fibre. Results of the social media searches demonstrate that the consumer sentiment towards fibre is either positive or neutral and very rarely negative. Furthermore, topics commonly mentioned in combination with fibre were identified and include among others 'diet', 'protein', 'fruit' and 'antioxidants'.

Timescale:
Jan 2019 - Dec 2021
Project outputs
MIG updates and webinars
RSSs, R&Ds and guidelines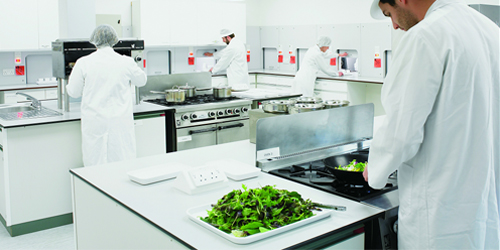 Output to be listed shortly