Fresh produce decontamination
By Linda Everis - 27 June 2016

In recent years, the consumption of fresh fruit and vegetables has increased, largely due to advice on healthy eating and because exotic varieties of both are available year round. Few doubt that the increased consumption is beneficial to the consumer. Microbiologically though, there are some real challenges to the production of fresh produce.

Fresh produce is generally grown in soil and outdoors. Both allow free access to a whole range of microorganisms. The range and types of pathogens that can be found on fresh produce include:
Bacterial pathogens such as Salmonella, Listeria monocytogenes, E. coli 0157:H7, Staphylococcus aureus, Bacillus cereus, Vibrio cholerae, Campylobacter and Shigella;
Viral pathogens like Hepatitis A and Norovirus;
Protozoan pathogens such as Cryptosporidium parvum, Giardia and Cyclospora cayetanesis.
There have been several well documented outbreaks of illness throughout the world linked to the consumption of raw fruits and vegetables.

Reducing the risk of unacceptable levels of pathogens occurring on products is a major problem for the fresh produce industry, which cannot use heat processing. Washing will remove dirt and debris from the surfaces of the produce and has some effect in removing surface microflora, but most producers also use sanitisers in the washing water which reduce the microbial load.

Up until recently, chlorinated water was the most commonly used wash agent. However, the European Commission is currently considering the maximum residue levels (MRL) for chlorate in food. Chlorate is a by-product of chlorine disinfection, and it is possible that new MRLs will severely limit the use of chlorine based sanitisers for fresh produce washing. This follows a recent lowering of the MRL for Quaternary Ammonium Compounds used for disinfectant purposes in all foods from 0.5mg/kg to 0.1mg/kg last year. Food manufacturers are therefore exploring alternative techniques that can kill or remove problem microbes from fresh produce without adversely affecting the fresh produce. These include 'chemical' decontamination systems, fogging, and ozone based treatments, as well as novel technologies such as cold plasma and UV treatment.

With any system, it is important to ensure proper validation of the method before it is used commercially, to demonstrate that the method delivers a stable and safe product when used in the production environment. In most cases with ready-to-eat fresh produce, the decontamination step is the only point in the production process where the level of microorganisms can be controlled and, as such, it is of the greatest importance. Therefore, it is vital that appropriate methods are used and that they are shown to be suitable for a particular product and situation. Mimicking a real processing environment using pathogenic and spoilage microorganisms is the best way to demonstrate this. However, this in itself poses the problem of deliberately introducing pathogens into a production environment in order to conduct efficacy trials.

We use a dedicated microbiology pilot plant to circumvent this. It allows us to incorporate pathogens directly into our studies to simulate real-life industrial conditions. We can then generate data on the lethal effects of a range of technologies. With expert interpretation, the data obtained enables the assessment of the adequacy of different treatments and processes and provides insight into the safety of the products. The equipment in our microbiology process hall includes a pilot scale produce washer and novel technologies such as UV-C, cold plasma and pulsed light – though we can also arrange for specific equipment to be delivered to our facility to be validated.

For more information about validating fresh produce decontamination please contact Linda Everis.
Linda Everis, Principal Research Officer
+44 (0)1386 842063
linda.everis@campdenbri.co.uk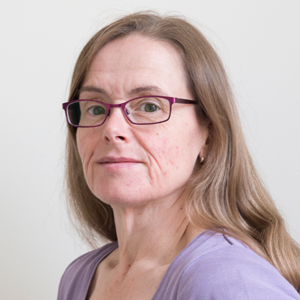 Linda Everis joined Campden BRI in 1995 as a Senior Technician in the Microbiological Analytical Services group having graduated from the University of Wales Aberystwyth with a BSc in Biology.