Sowing the seeds of success for plant-based product
27 October 2021 | Rachel Rosin, Product Prototyping Team Lead
From meat alternatives to faux fish, plant-based food has seen an explosion of innovation, making it easier than ever for consumers to get onboard.
As the market grows so does the threat of saturation and manufacturers will have to work harder to make their products stand out.
So, how can food businesses ensure that consumers latch on to their offer rather than that of their competitors?
Consumer needs
The success or failure of a plant-based product will ultimately depend on what the purchaser or final consumer thinks of it, so it is essential to understand the consumer response in detail when embarking on a product innovation or development programme. Those needs have to be considered from a number of different perspectives, including:
The characteristics of the intended consumer use, e.g. are they inclined to trial new products? What are their needs?
Consumers' responses to the sensory attributes of the proposed product itself, such as its appearance, flavour and texture.
Consumers' usage occasion or consumption context, e.g. on–the–go, for a special occasion.
Insights from these perspectives are invaluable in helping food businesses to position their product to best meet consumer expectations, ensuring formulation is designed to optimise their liking and that attributes such as packaging and portion size reflect the intended use occasion.
There are a number of ways that consumer insights can be integrated in the plant-based product journey. While consumer insights gained from evaluating product prototypes are invaluable in guiding formulation development, increasingly these insights need to be combined with an understanding of the sensory expectations and experiences generated by product packaging and the consumption context from:
Early-stage development, by exploring consumers' attitudes to and expectations of, plant-based ingredients as well as product concepts via online qualitative activities.
Development stage, by conducting taste assessments for consumer acceptance, sensory characterisation, and concept fit.
Potential claims, by identifying the most effective for use on pack whilst also proposing a clear route to sensory claim substantiation.
Understanding the linkages between plant-based product, packaging and context and how this affects consumer preferences, choices and consumption can lead to significant improvements in a brand's competitive positioning such as in the plant-based market.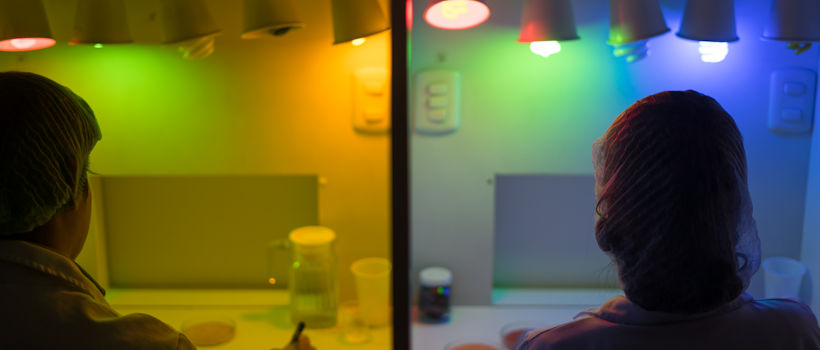 Product development
Formulators of processed foods and beverages have an abundance of protein sources from which to choose, however, product development doesn't come without its challenges.
Keeping it clean
The food industry has evolved using meat and dairy products where the characteristic functionalities of ingredients are well known and documented. In seeking to replicate the taste, texture, colour and mouthfeel of animal products - factors that cannot be compromised among flexitarian consumers – formulators often face hurdles with the composition of plant-based foods. Here are some examples:
With plant-based meat alternatives (including processed meat and meat in multi-component products) such as ready-meals, challenges lie in recreating the appearance, texture, flavour, and mouthfeel of their meat alternative. In pursuit of these desired properties, plant proteins often require additional processing and manipulation. These can strip the products of taste and functionality, and manufacturers may have to use flavour enhancers, fillers and processed ingredients to compensate.
The main challenges of milk alternatives are to provide a desirable and acceptable sensory experience for consumers and to match the nutritional value of milk. To attain a consistency and appearance similar to that of bovine milk, many plant materials require the incorporation of a range of ingredients such emulsifiers, thickeners, etc to achieve the stability and characteristics required.
The main objective of egg alternatives is to replace the functional properties of egg protein which provides different functionalities to different products. The key to successful replacement is to understand what functional properties the eggs are providing in a particular product. Although some egg alternatives are very close to providing all the functionalities of eggs, a perfect stand-alone replacement does not yet exist, and mimicking egg functionality comes with a very complex ingredient list.
Because plant-derived ingredients' molecular, chemical, and physical properties are very different from those of animal-derived ones, plant-based foods may strive to match the sensory or functional attributes of animal-based products and often have lengthy ingredient statements, which can counter clean label efforts. Unfortunately, falling below the acceptable consumer expectations threshold could mean that a new product is unlikely to succeed.
Product developers require a detailed understanding of ingredients across various categories, but also the ability to translate the results into outcomes.
Producing high nutritional value products, a hurdle
Plant proteins are a key ingredient for meat analogues however, they often contain lower levels of certain amino acids. By blending different plant proteins formulators can achieve a more nutrient-dense product but it doesn't come without hurdles. With each plant protein having its own distinct flavour profile and texture, the end-product can be affected.
Standard nutritional testing of products is important at stages in the NPD process. Many clients give challenging briefs on attributes such as saturated fat, salt and sugar. When developing products from new ingredients it is necessary to measure the effect of these, and of the processing interactions, on nutritional composition of the finished product.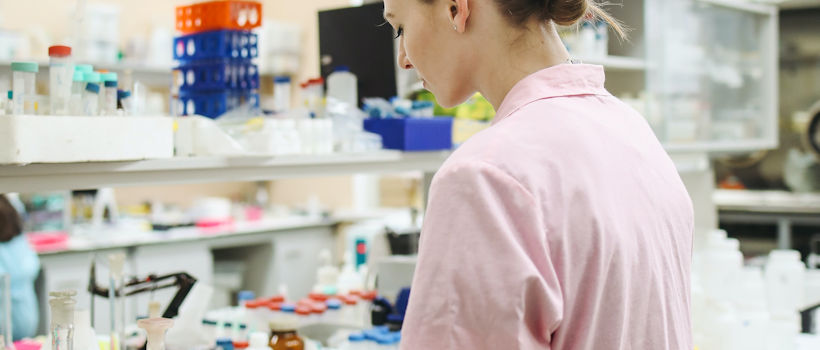 Processing
Many plant-based products require a thermal process to inactivate microorganisms and to stabilise the structures. The severity of the process needs careful consideration for the more complex products. This starts at an early stage in the NPD process through discussions on storage conditions and, the levels of heat treatment required for the preservation hurdles that are present in the product. These include water activity based on sugars and salts, acidity from naturally present or added acids, the presence of preservatives, and the intended storage conditions, whether it is ambient, chilled, or frozen.
In clean label efforts, processing can also help. High-pressure processing (HPP) for example, can enable some manufacturers to remove preservatives without compromising on shelf life. It also offers opportunities to support salt and fat reduction because the process lethality is increased the lower the salt and fat content.
Shelf life
There are many aspects to shelf-life assessment of products and assigning the correct shelf-life requires a great deal of thought:
Textural and flavour changes that can arise as molecular structures lose their stability. The forces holding emulsions together can slowly break and cause fat droplets to form.
Growth of microorganisms such as mould is dependent on the water activity and storage conditions. Challenge testing and predictive modelling can be used to assist in determining the shelf life from both the critical food safety perspective as well as for quality.
Rancidity development is particularly relevant to plant-based ingredients because of the higher levels of unsaturated oils that may be present which are more easily oxidised.
Consequently, it is important to assign shelf-life in a systematic and scientific manner, taking all relevant factors into consideration. Intrinsic properties of the product such as pH, salt and water activity - which have been identified as critical to product stability - must be achieved, to ensure that all products made within specification will conform to the final shelf-life claimed for the product.
Assigning the correct shelf-life can be the key to the commercial success of a new product and should be done in the early stages of new product development.
End use considerations
Thought should be given to how consumers will interact with developed products once purchased. Will products need to maintain quality after re-heating using ovens and/or microwaves? Will they be added to hot or cold systems such as beverages or desserts? These are just a couple of examples of aspects that Campden BRI can help you work though to ensure that customers get the best experience possible with your products.
Characterisation of ingredients and repurposing by-products
Food and beverage organisations are facing pressure to reduce food waste, consumer appetite for upcycled food waste products is growing, and investor interest is high. As these three factors converge, the opportunities for innovation are immense.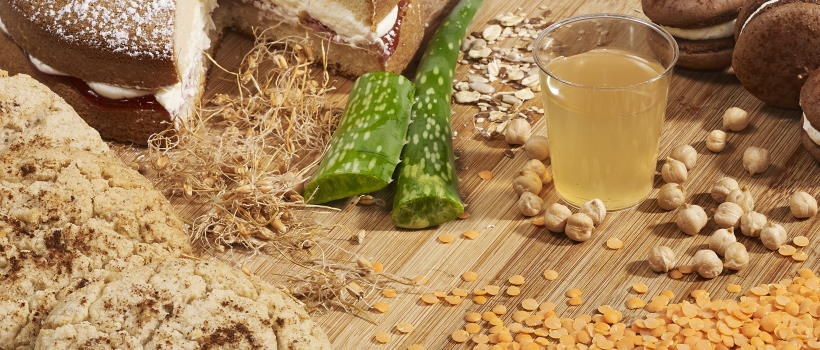 Deriving ingredients from waste offers intriguing possibilities for those prepared to explore them. Many materials contain compounds (e.g. fibres, sugars, amino acids) that could be extracted and used in food. But there are challenges. Using 'waste' materials – whether it be potato peelings, spent grain, avocado stones or the flesh of coffee cherries – demands creative and innovative thinking. Different solutions usually have to be found for different materials. This creates technical hurdles – from ingredient characterisation, product development or reformulation, process modification and optimisation, safety assessment and shelf-life trials, consumer and sensory tests, to labelling and regulatory support.
For example, a previously discarded material which is rich in nutrients or fibre might have no history of consumption and be deemed a novel food – requiring a dossier of information addressing its suitability for use as or in products. However, the incentives and the prize make it worth the effort. Even a relatively small increase in the proportion of a material used can, for a high-volume product with extended product runs, result in significant savings over time. Just consider the volume of autolysed yeast used to make a well-known spread – which highlights the twin benefits of a value-added ingredient and reduced costs of biomass disposal.
Align yourself with an expert partner
The plant-based foods market has already come a long way but in many ways is only just getting started. As consumers continue to demand greater variety, manufacturers are under pressure to create exciting concepts, with new ingredients, which deliver appealing tastes and textures.
Developing consumer-winning products in this space requires detailed knowledge of the consumers, ingredients, processing, shelf life and more; only then can manufacturers hope to create products that tick every box.
Whether you're looking for nutritional benefits, taste, and texture to help build the perfect plant-based alternative, require clarity on regulatory aspects, or need to understand some of the safety and functionality factors of ingredients, we can help.
View our Plant-based solutions page
Get in touch to discover how we can help your plant-based offering flourish.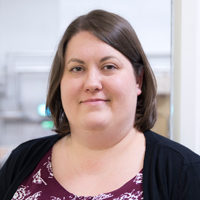 Rachel joined Campden BRI in 2009 as a packaging technologist after graduating from Reading university where she obtained a BSc in Food Science.
How can we help you?
With our broad portfolio of science-backed products, customised solutions, and having already helped many businesses in their plant-based journey, we can support you throughout your entire product life cycle, from concept to consumer.
Are you a Campden BRI member who attends the MIG meetings?
- If not, you're missing out on a whole host of exclusive benefits such as learning from industry-leading experts and networking with peers to overcome your challenges