Are fridge temperature assumptions correct?
By Linda Everis - 2 October 2019
New research indicates that assumptions about fridge temperatures may not be accurate. Linda Everis, principal research officer at Campden BRI explains its implications.
Consumers generally think of shelf-life as the 'use by' or 'best before' dates, but for industry, setting dates is obviously much more complex, with considerations for processing, packaging, storage, distribution and handling by consumers. While the first four factors can be controlled by industry, this is not the case once the product is in the hands of the consumers, and it is this part of our work that has highlighted that that assumptions about fridge temperatures may not be accurate and could mean a rethink for setting shelf-life.
Accommodating for loss of control
As mentioned above, once a product is in the consumer's hands there is a loss of control over how it is handled – particularly in terms of temperature exposure. However, this does not mean that the manufacturer washes its hands of responsibility. When setting shelf-life it is incumbent on the industry to consider what might reasonably happen to food once that it has left the commercially controlled environment. This is a requirement under the Consumer Rights Act 2015 and has been reasserted in Food and Drink Federation 2017 guidance. For example, when labelling a product to be stored at below 5°C, it is reasonable to assume that it is likely to be stored below 8°C rather than 5°C.
Is the 5°C assumption a realistic one to work to?
In 2010, WRAP (Waste & Resources Action Programme) asked consumers what they thought that the correct fridge temperature should be. Seventy-nine per cent of 329 participants surveyed stated that the temperature should be between 0°C and 5°C. This sounds like great news as it maps perfectly on to industry assumptions and practice. WRAP then surveyed the actual temperatures of 50 consumers' refrigerators over a four-day period. Only 29% operated at 5°C or less whilst 71% operated at 8°C or less. Eight years on, in 2018, we (Campden BRI) undertook a similar test of 35 fridges over 30 days. The results showed that 53% of them showed readings above 5°C and a further 16% were above 8°C.
These investigations highlight that whilst consumers are aware of what the temperatures should be, this doesn't translate into reality. Let's face it, many fridges do not have a display – digital or non-digital - and how many of us have thermometers in them to check that they are working correctly?
What are the implications?
These findings highlight both consumer and industry issues. From a consumer perspective WRAP is running a 'Chill the Fridge Out' campaign to educate the public on the need to lower fridge temperatures in a bid to reduce food waste, but what does it mean for industry? These findings are significant. They show that consumer fridge temperatures are generally at higher temperatures than we thought they were, so with the previously mentioned duty to consider what might reasonably happen to food once it is in the hands of the consumer, it looks like the industry now needs to re-evaluate its assumptions on handling by consumers and consequently shelf-life.
We've published a new guideline on setting the shelf-life of chilled foods for the industry. It discusses in detail what manufacturers and retailers must do to produce a shelf-life protocol which ensures the safety and quality of their products. Contact Linda Everis for more information.
This article first appeared in Food Management Today.
Linda Everis, Microbiologist
+44(0)1386 842063
linda.everis@campdenbri.co.uk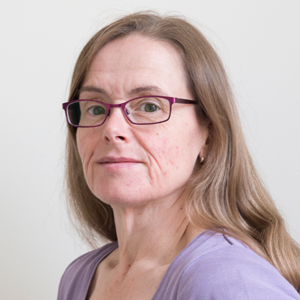 Linda Everis joined Campden BRI in 1995 as a Senior Technician in the Microbiological Analytical Services group having graduated from the University of Wales Aberystwyth with a BSc in Biology.