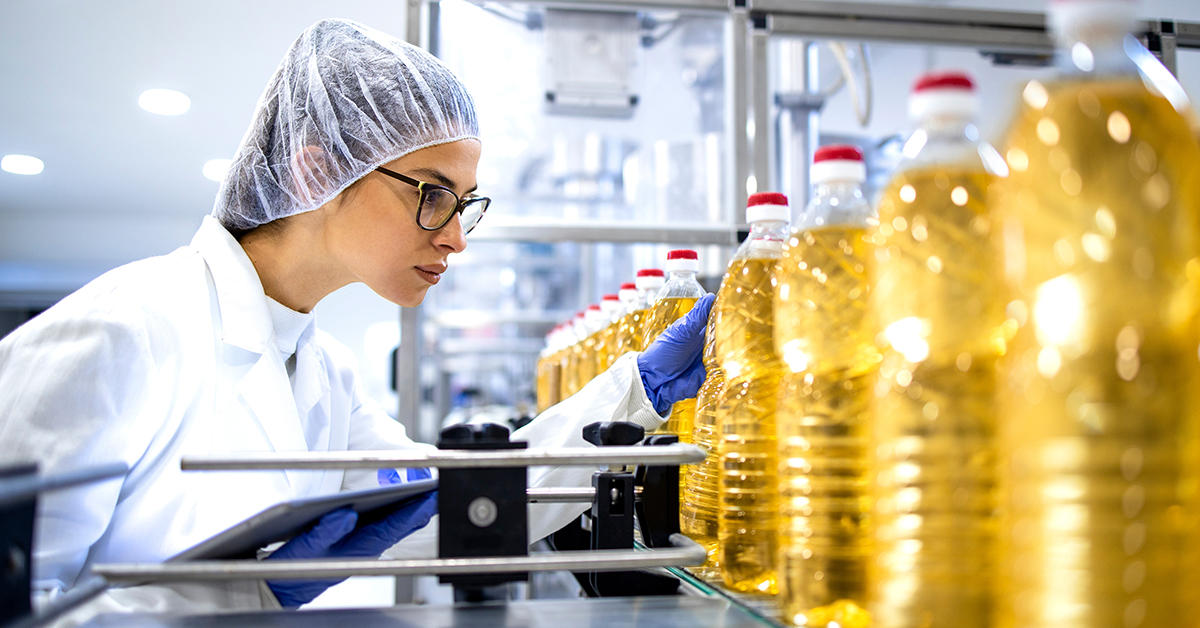 Agility for overcoming supply chain disruption
1 November 2023 | Caroline Goodburn, Global Safety and Quality Team Manager
Supply chain resilience is achieved through the application of resilience principles and alignment to best practices. It allows food and drink business operators to protect themselves from the negative impacts of supply chain disruptions, as well as benefit from good reputation, clarity of purpose, effectiveness and efficiency.
Being resilient to supply chain challenges and threats means having the agility to overcome them. As such, agility is one of the key resilience principles. For more on supply chain resilience, the resilience principles needed to benefit from it, and how to achieve it for your business, download our eBook:
Download our FREE Supply Chain Resilience eBook today! Thrive in a changing environment by being prepared, agile and resilient.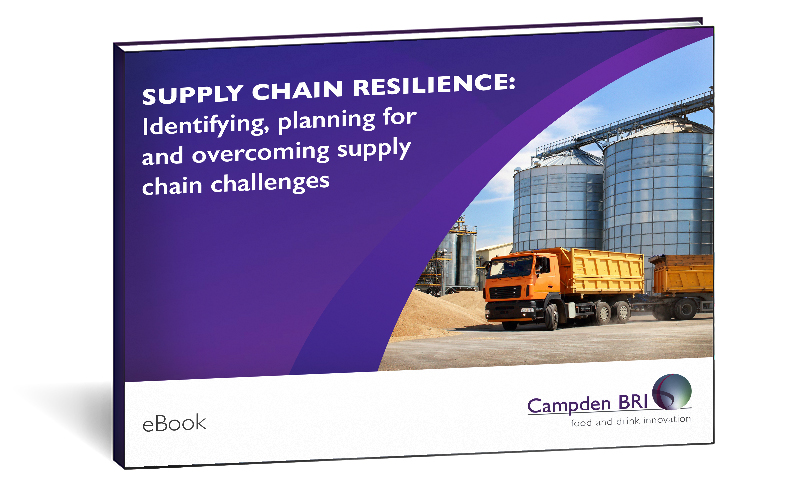 This blog explores some supply chain challenges and threats, and how to build supply chain resilience against them, including by having an agile and holistic food safety management system in place.
Supply chain challenges and threats
From geopolitical events and pandemics to extreme weather events, cybercrime and regulatory changes, there are a number of challenges that can – among so many other impacts – affect the food and drink industry.
As well as the challenges of cost and availability pressures, there are also threats such as food fraud and other malpractices.
Whether the cause of food supply chain disruption is political, economic, sociological, technological, legal or environmental, the outcomes of such events tend generally to take the following forms for food business operators:
Not being able to source the required ingredients for their products (either at all, or at the required scale);
Material being available but of varying or unacceptable quality;
Authenticity issues / food fraud and other malpractices;
Food safety issues, including those caused by food fraud / malpractice;
Material(s) no longer being permitted for use within your product / at the same inclusion.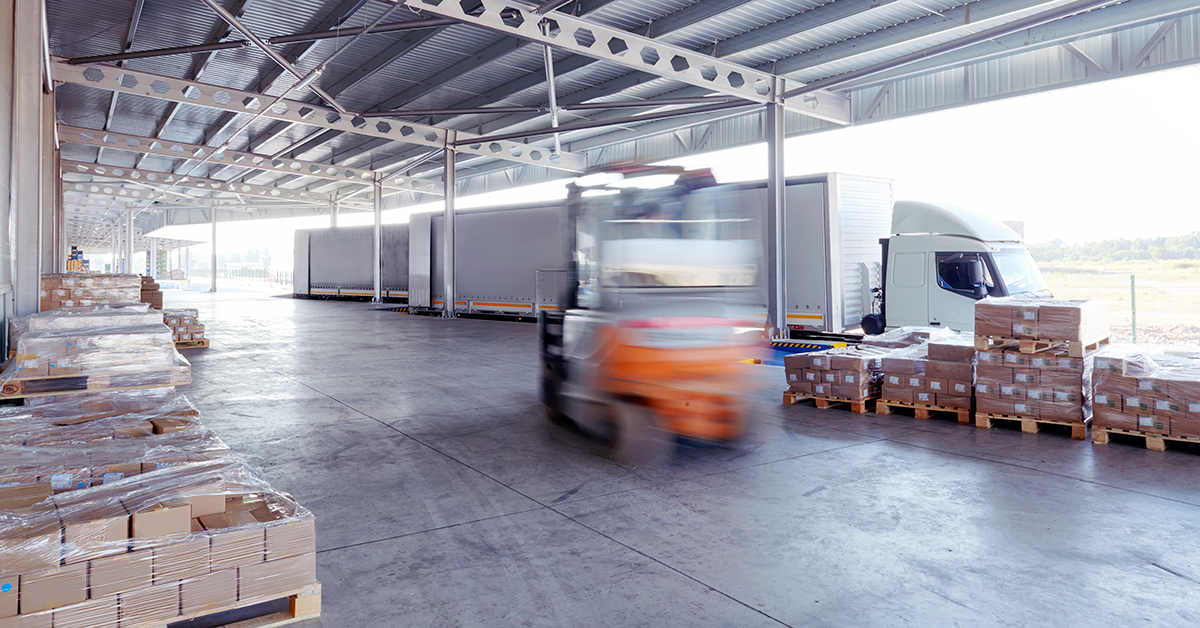 Supply chain resilience and overcoming challenges
To set yourself up for success in dealing with known challenges and unexpected events, it is important to understand your supply chain, where your operation is within it, and where the controls are within it (both those within your operation and elsewhere in the supply chain). You need to know whether your controls are ultimately the ones that make the product safe for the consumer.
Resilient food industry businesses will be highly informed on the internal and external factors that could compromise the safety of the products that they produce and will allocate resources to the areas associated with the greatest risk vulnerability.
Relationships with other businesses within the supply chain need to be built on trust, as it is important that suppliers communicate any safety critical information that will allow you to deal with any inherent hazards effectively.
According to Wageningen Food Safety Research , resilience in the context of food safety is all about adaptability. They define a resilient food supply chain as one that builds upon the conventional food risk management approach (i.e. the goal of resisting / preventing / eliminating food safety shocks) by having the capacity to adapt and be resilient to dealing with these shocks when they do happen.
You need to ensure that your food safety management is holistic and agile, so that your business can adapt to uncertainty, disruption and change, and maintain continuity of supply.
This requires agile systems that delegate decision-making to key individuals who have the knowledge, training and competence to navigate these situations. These key individuals are those working directly with the materials and processes that impact the safety of your end product. You need to ensure that they are given the trust and resources (including knowledge, skills, equipment and time) to be empowered to make the right rational, risk-based decisions when things go wrong.
Build resilience now for a safe and profitable future
This blog has covered one of the key resilience principles (agility), as well as the importance of having the right food safety management system tools in place – download our eBook to see the remaining principles, and more guidance on how to achieve resilience, overcome challenges and succeed.
We can help your business to thrive in this dynamic, challenging environment by being prepared, agile and resilient. By working with us, you can make the most of our extensive offerings in order to boost your level of control, agility and confidence when it comes to identifying, planning for and overcoming supply chain disruption, challenges and threats.
Our food safety management system services can take the form of independent systems sense-checking and supporting improvements, through to hands-on input into developing and implementing your whole management system.
Across our wide range of services, we can help you to implement resilience frameworks, develop greater agility, and drive continuous improvements within your operation.
Caroline has some 25 years of Technical Management experience in food manufacturing in both the UK and Europe. In 2020, Caroline moved to a role within a Global Certification body, delivering training and conducting audits.
How can we help you?
If you'd like to find out more about preparing for and dealing with supply chain challenges, contact our support team to find out how we can help.
Download our FREE 'Supply Chain Resilience' eBook today!
Be resilient and thrive – ensure continuity of supply of safe, quality food.