G42\5 HACCP: a practical guide 5th Edition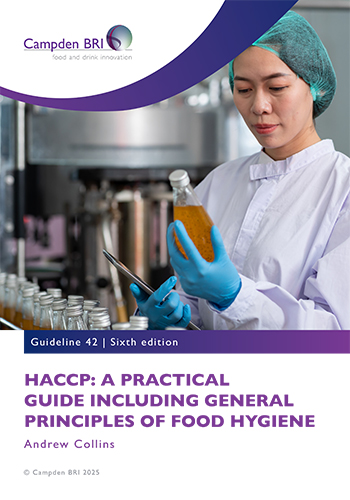 5th edition (2015)
ISBN 978-0-907503-82-8
Assure the safety of your food products by adopting HACCP, with the help of the latest edition of Campden BRI's long-established practical guide

Through focused industry and international standards, as well as a result of high profile incidents, approaches to HACCP continue to develop. Reflecting developments in HACCP and food safety management, since the publication of the previous fourth edition in 2009, this guideline describes the principles of HACCP and provides clear practical guidance on their application. Additional guidance is also provided in the area of operational prerequisite programmes as well as the concepts of verification and validation.

HACCP (Hazard Analysis and Critical Control Point) is well established and is internationally recognised as the primary preventative used to assurance of food safety. Procedures based on Codex HACCP principles are a legal requirement throughout the European Union and the number of countries that have introduced mandatory requirements for HACCP continues to grow.
Format: Digital (PDF) only
£95 - Members
£140 - Non-members