Food process modelling and simulation
More companies in the food and drink industry are turning to mathematical modelling to develop and optimise their processes. We have, therefore, invested in a finite element modelling (FEM) tool capable of modelling the behaviour of food, drinks, packaging and factory environments in real-life situations.
The technology allows multiple situations to be modelled quickly and cheaply to problem solve, optimise food and drink processes or to assess the effect of changes. The 3D physical modelling capability is very flexible and is suitable for a variety of situations such as gas/liquid flow, heat transfer, mass transfer and solid mechanics.
The modelling technology could be used to model:
Food structure and complex microstructures
Heat transfer of cooking products
Fluid dynamics and diffusion
Loading stress in packaging
Flows through process equipment and factories to aid hygienic design
For example, we have modelled: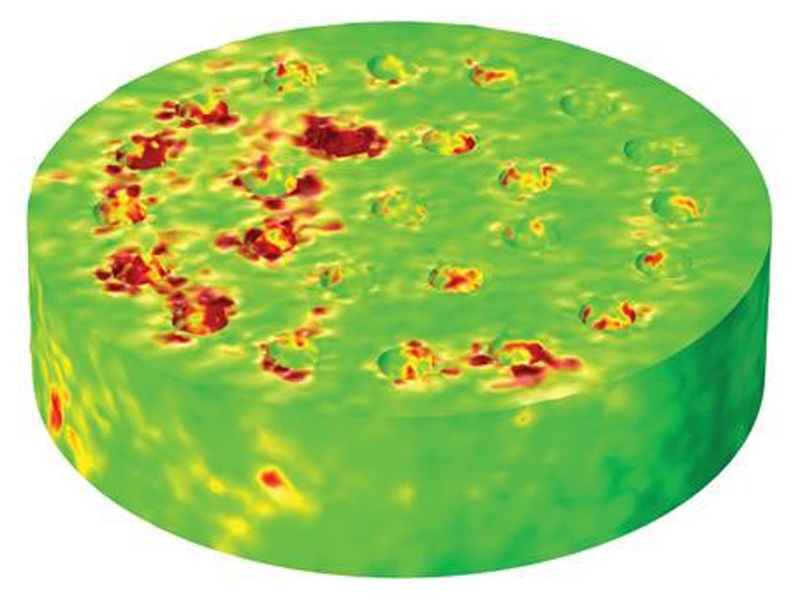 The software adds to existing technical and scientific expertise and equipment that make us a partner of choice for the industry.
This modelling technology will also aid a member funded research project - design and modelling of the impact of food structure on food texture. The project aims to develop an improved capability to design products with the required texture by modelling the effects of differences in structure and understanding how process conditions can be used to create the required structure for a range of product types. The project will demonstrate these capabilities through case studies, evaluate the effect of reformulation on texture and establish expertise.
Get in touch to find out more about modelling food and drinks.
Key contact
Technology training courses
Explore our food technology related courses including; Food technology for non-food technologists and Beverage development and manufacture
Are you getting the most from your Membership?
Watch our membership FAQ videos and find out more about Member Service Account spending, Member Interest Groups, help and advice
Where we refer to UKAS Accreditation
The Campden BRI group companies listed below are both accredited in accordance with the recognised International Standard ISO17025:2017 by the United Kingdom Accreditation Service (UKAS). The accreditation demonstrates technical competence for a defined scope of methods, specific to each site, as detailed in the schedules of accreditation bearing the testing laboratory number. The schedules may be revised from time to time and reissued by UKAS. The most recent issue of the schedules are available from the UKAS website www.ukas.com
Campden BRI (Chipping Campden) Limited is a UKAS accredited testing laboratory No. 1079 Campden BRI (Nutfield) is a UKAS accredited testing laboratory No. 1207