What does your beer taste of? – the invaluable benefits of a sensory tasting panel
3 March 2023 | Sue Purcell, Section Manager – Sensory Training and Beverage Consultant
Have you ever considered how consistent your beer is? Or what the key sensory attributes are? Is this something that is important to you?
A clear picture of the various attributes associated with beer production, and how to get the best out of them for your processes and finished product, can be of great benefit to your business and your consumers.
Whether you produce a brew with standard, sweet, malty, generic characters, or a brew with complex hop and cereal notes, fully understanding your product's characteristics and sensory attributes, and how they are produced, will enable you to brew right-first-time products. Using this mastery, you can minimise risk, uncertainty and unnecessary costs associated with a less than satisfactory product.
As a trainer in Campden BRI's Consumer and Sensory Sciences Department, and from my technical experience in the brewing industry, I know that beer flavours can be fascinating. Understanding your beers' flavours and their sources will enable good quality control, so that you can deliver products that consistently meet the target flavour profiles.
So, how do you get the most out of sensory assessments? First, you need to understand what your aims are for assessing the product, what attributes you need the assessors to be able to detect and what 'good' looks like (or even tastes, smells or feels like!).
Our descriptive sensory panels – how they work
To many, a sensory tasting panel may appear to be the same as a consumer panel – but it is very different!
The key focus for a sensory tasting panel is the objective language they use when assessing products. As well as being able to detect a range of subtle flavour attributes, the assessors need to be able to clearly communicate what they are tasting / experiencing from a product. We also need assessors to 'speak the same language' to aid understanding between assessors when they taste (using standardised descriptors and pre-agreed scales of intensity for each one).
We have a highly trained descriptive panel, called our Beverage Panel, who specialise exclusively in sensory assessment of beer and other alcoholic beverages.
Here's an overview of how our Beverage Panel works:
The assessors on the panel act as an analytical measuring instrument, so our sensory assessors are carefully screened, selected, trained and calibrated. The precision, accuracy, and sensitivity of their sense of taste is regularly monitored.
All testing takes place under controlled test conditions, with care taken to ensure that each product sample is prepared and presented in a standardised and consistent manner (ensuring that no sources of bias are introduced).
There are a wide range of sensory test methods to choose from; these are selected based on the test aims.
We can characterise and quantify products' attributes using objective terminology.
We can help to problem solve by identifying the source / nature of a taint or other sensory issues.
Valuable, quantitative data can be analysed and used with confidence, based on the panel's training and calibration.
You could gain these benefits by using our highly trained descriptive panel
Applying sensory information to brewing – how can our Beverage Panel support your business
Sensory attributes are the main contributors to product quality and careful sensory assessment is a vital component for maintaining beer quality throughout the brewing process.
Knowledge of beer taints and what causes them is essential. Sensory defects in beer can arise from the ingredients, brewing process, packing / filling process, packaging or storage. We can support you by identification of both positive and negative attributes as well as defects and taints.
We regularly assess the product profiles of beers using our Beverage Panel and, using our experienced sensory trainers, train brewers' in-house teams to be better sensory assessors. We can also help you to develop quality attribute characterisations to support your teams with their sensory assessments of your product.
Alternatively, beer design could be a focus; understanding flavours and how to obtain them will enhance your product development process, allowing you to ensure that your creations are a success. Whether it be optimising and reformulating an existing product, developing something new, realising new beer flavour ideas, reducing costs, or filling a gap in the market, we can provide objective feedback to support your product optimisation journey.
Our sensory panels and sensory team have the experience and technical insights that link beer sensory characteristics with sensory outcomes. Our assessment services range from simple quality checks right through to full sensory mapping of your products in comparison to others, including competitors.
Get in touch to find out more about how to use our Beverage Panel to benefit the quality and success of your beer and other beverage products.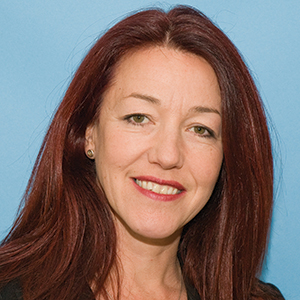 Sue has worked within the Sensory Team at Campden BRI since 2006. As a Section Manager, she is responsible for both sensory training and beverage panel sections.
How can we help you?
Let our sensory team provide you with the sensory detail you need about your products.
If you'd like to find out more about how to use our Beverage Panel to benefit the quality and success of your beer and other beverage products, contact our support team to find out how we can help.
Brewing sensory training
To find out about sensory and other training courses in brewing and malting, visit our courses page.