4 ways to reduce food and drink product costs and boost revenue
10 June 2022 | Birsen McArdle, Value Optimisation Lead
In recent months, manufacturing and raw material costs have risen sharply. This has resulted in higher retail prices and food and beverages contributing significantly to inflation. With more and more shoppers seeking lower-priced alternatives, what levers can manufacturers pull to minimise costs and boost their revenue?
Download the complete Product Optimisation eBook, for free, and explore the different strategies that you can undertake to maximise your product revenue and profitability without compromising quality. Download our eBook today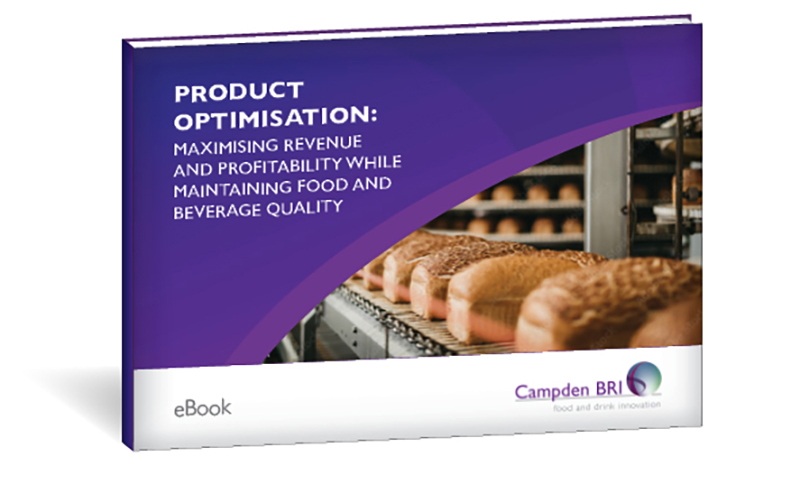 There are many areas businesses could look at to improve revenue without compromising product safety, quality and consumer experience. Here are our top four solutions:
1. Recipe reformulation
Formulas might have been used for several years without being reviewed and there is a risk that some of the ingredients are unnecessary. With the recent sharp rise in ingredients costs and their lower availability, reformulation represents a cost saving opportunity not only in terms of formula cost but also in terms of raw materials inventory and buying power.
The process assesses the purpose of each ingredient, its cost, the quantity used and the value it brings to the finished product. In doing so, it is possible to reduce the use of costly ingredients, replace them with more innovative solutions or remove them completely, often without any changes to the consumer experience.
2. Product portfolio rationalisation
Businesses have historically introduced products within a category with different formulations, formats or pack sizes, to offer consumers greater choice and manage product price points. Over time, these additional stock-keeping units (SKUs) have led to manufacturing challenges through different setups in the manufacturing process, smaller production runs, an increased number of raw materials, as well as supplementary administration. These added complexities increase costs and lower overall profitability.
Evaluating the existing product portfolio, by identifying low-performing product variants, non-value added features, and/or variation between formulations, with the aim of reducing complexity, increasing efficiency and lowering the total cost of ownership, helps decide which products to keep, alter or improve and which ones to discontinue. A comprehensive review like this will improve cash flow, leverage purchasing scale and boost gross margins.
3. Improve shelf-life
The shelf-life of food depends on a variety of factors such as the food composition, degree of processing, packaging and storage conditions. There are benefits to businesses and manufacturers as well as to the consumer in increasing product shelf-life. With better quality and fresher products, fewer items are rejected and profit margins are improved. Longer shelf-life also means the possibility of longer shipments and expanding the geographical area that businesses are able to serve.
The solutions that a business chooses to extend shelf-life will depend on the individual product characteristics and how it is sold. Food manufacturers need to consider food spoilage risks during all phases of the production and distribution process. Many different techniques can be used to increase the shelf-life of a food product and assess its quality, including the addition of food preservatives, applying various processing and packaging technologies and more.
4. Packaging
The cost of packaging materials and the conversion complexity associated with them are often overlooked in product cost. With consumer attitudes towards carbon footprint and the environmental impact of the products they consume rapidly evolving, value can be unlocked through material selection, usage, format and conversion efficiency. Selecting the right packaging material can also optimise shelf-life and reduce the cost associated with product spoilage.
When looking at alternative packaging materials, it is vital to understand the performance of the material along with consumer need, the impact of shelf-life, sourcing constraints, product interactions, conversion efficiency, supply chain performance and recyclability.
How can we help?
Modifying an existing product can never be taken lightly. Decisions should be rooted in full consideration of quality and safety implications. As such, rigorous food safety assessments need to be conducted on any product which has undergone modifications, such as reformulation. Assessments include challenge tests, chemical analysis, survival analysis and modelling to predict microbial activity and determine shelf-life.
Sounds interesting but not sure where to start? Need help to optimise the cost of your products? Would you like to find out some more about our cost optimisation solutions?
Contact us today for an initial free consultation through your issues and pinch points and let us see how we can help.
How can we help you?
If you'd like to find out more about cost optimisation, contact our support team to find out how we can help.
Are you a Campden BRI member who attends the MIG meetings?
- If not, you're missing out on a whole host of exclusive benefits such as learning from industry-leading experts and networking with peers to overcome your challenges.
You may also be interested in