Leveraging sensory insights throughout the product lifecycle
19 September 2023 | Susan Rogers, Sensory Insights Section Manager
Aside from the expectation that food and beverage products should be safe to consume, almost certainly the most important elements for the majority of consumers are those relating to the sensory attributes of the product.
Sensory assessments are key quality checks in food and beverage production environments. However sensory assessments should also be used to support the entire food and beverage lifecycle, from product development through to production, and (if things have gone wrong) analysing consumer complaints from products already in the market place.
Our sensory insights team can help you to develop successful products that meet consumer expectations, and to assure the quality of ongoing commercial production.
This blog explores the benefits and applications of using sensory analysis to produce robust sensory data and insights (provided by our highly trained descriptive panel) to help clients make more informed and meaningful commercial decisions. This blog also explores the risks of not incorporating sensory analysis as part of your product development and optimisation programmes.
Who are the descriptive sensory panel?
The sensory assessors on the panel act as an analytical measuring instrument for assessment of food and beverage product samples. They are initially screened to establish their baseline sensory acuity ability. Once selected, successful applicants take part in a 3-6 month intensive sensory training programme to enable them to objectively describe and quantify sensory attributes relevant to the products they are required to assess.
The panel conducting sensory testing are highly trained, and independent from the project management team (this minimises the potential for bias and expectation error). The precision, accuracy and sensitivity of their sense of taste and smell is regularly monitored via an acuity testing programme. Continuous panel training and calibration mean that credible quantitative sensory data is produced which can be applied with confidence to support decisions regarding whether to launch or reformulate products.
This degree of training, as well as the generation of specific sensory attributes, using objective, standardised terminology, is such that the perceptions of the group can be analysed and compared. This is particularly important for product profiling (see 'descriptive profiling / sensory characterisation' below).
Our descriptive panel is currently comprised of 11 highly trained sensory assessors, who are classed as experts in the application of sensory profiling methods. The trained panel are a non-product specific panel; due to their experience and the panel training sessions completed prior to final assessments (completed in duplicate/triplicate), they are able to profile any food or beverage product (including beer and other alcoholic beverages).
Descriptive profiling / Sensory characterisation
There are a wide range of sensory test methods available to choose from; these are selected based on discussions with the client regarding their test objectives. One of the main activities of the descriptive panel is sensory characterisation (otherwise known as descriptive profiling).
A comprehensive picture of the sensory attributes characterising your products can be of great benefit to both your business and your consumers.
The key focus for a trained sensory tasting panel is the use of objective sensory language to describe and define the product attributes during assessment. As well as being able to perceive a wide range of sensory attributes across all sensory modalities – appearance, odour, flavour, texture, mouthfeel and aftertaste – assessors also need to be able to clearly communicate their perceptions with each other. The panel must be able to 'speak the same language' to aid understanding when they evaluate the samples using a list of descriptors they have generated which fully encompasses the products under test.
Applications of sensory analysis
Below is an overview of just some of the valuable applications of sensory analysis with our panel of expert sensory assessors.
Characterising your product – To aid in the generation of sensory attribute descriptions (such as those used for quality attribute specifications) against which factory quality checks can be performed.
Product development – Whether it is optimising and reformulating an existing product, developing something new, realising new flavour ideas, reducing costs, or filling a gap in the market, we can provide objective feedback to support your product development journey.
Shelf-life testing – Conducting sensory assessments over shelf-life, the panel will objectively and independently describe the sensory attributes and their intensities perceived at each assessment interval over product shelf-life (and beyond). This process identifies when changes occur and the magnitude of that change, to enable determination of at what point the sensory attributes of your product are no longer acceptable in terms of their quality characteristics.
Taint troubleshooting / consumer complaint investigations – An objective description of the sensory characteristics of a taint is essential for taint identification and to help trace its source, thereby preventing future complaints/incidence. Our expert panel of sensory assessors can conduct sensory assessments on the suspect tainted samples and compare these against a control or reference sample. This can identify the offending flavour and indicate potential sources and causes. We can also recommend and conduct appropriate instrumental / analytical testing to confirm the sensory findings.
Beer / beverage profiling – Identification of both positive and negative sensory attributes as well as characterising defects and taints.
An understanding of your products' sensory characteristics will enable you to deliver products that consistently meet the target flavour profiles.
Where your product development and quality control is not guided by the use of sensory science, you could face increased risks, uncertainty and the unnecessary costs associated with a less than satisfactory product.
Helping you leverage sensory insights
Across our business, we have more than 200 scientists and technical experts collaborating on a wide range of projects every day.
Our sensory panels and sensory scientists have the experience and technical insights to support the success of your projects and products.
Our assessment services range from simple quality assessment checks right through to full, descriptive sensory mapping / profiling of your products in comparison with your competitors or other products and have a wide range of valuable applications and benefits.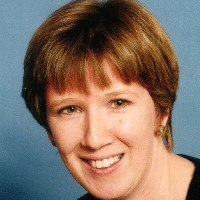 Susan Rogers is the Section Manager: Sensory Testing Services within the Consumer and Sensory Science Department at Campden BRI.
How can we help you?
If you would like to find out more about applying sensory insights, contact our support team to find out how we can help.
Sensory science courses
Our consumer and sensory science courses cover topics such as sensory evaluation, consumer research, sensory science and food quality