The role of the pilot plant
By Sarah Chapman and Charles Speirs - 29 April 2015

When designing healthy products with reduced levels sugar, fat or salt, or increased levels of nutrients such as vitamins, minerals and fibre, initial small scale work is often undertaken at the kitchen scale. At this scale it is difficult to predict the effect of the reformulation on the product when it is produced in larger volumes under conditions more closely resembling commercial manufacture.

Processes such as mixing, pumping, homogenisation, vacuum packing, filling, and heat processing will all have an impact on the product and it is often difficult to predict these at the kitchen scale. Similarly with baking, it can be difficult to predict the effect of scaling up from the kitchen to the test bakery. Our bakery facilities can meet the needs of both the artisan baker and the plant baker to take the guess-work out of scale-up. The proof of the pudding is quite literally in the baking!

By undertaking pilot plant or test bakery trials, a much clearer picture of the final commercial product can be gained. Samples can be produced that can be used for shelf life trials to give more accurate information on the quality of the product at the end of its shelf life. For example, they can clarify whether there are sufficient levels of vitamins or fibre remaining to support a nutrition or health claim. Samples can also be used for consumer trials to gauge the acceptibility of a particular formulation or to compare a low sugar,salt or fat version to a standard product.

We have over 3500 square metres of pilot plant and test bakery space and can run trials with clients on a wide range of 'healthy' products, including baked goods, beverages, fruit and vegetables, meat and fish.
Sarah Chapman, Product Development Lead
+44(0)1386 842212
sarah.chapman@campdenbri.co.uk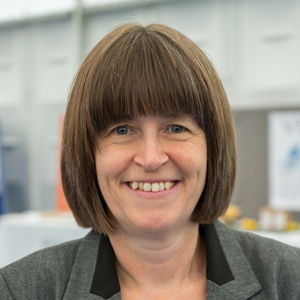 Sarah Chapman has worked for Campden BRI as a Food Technologist since 1987. After graduating in Food Science and Nutrition from Oxford Polytechnic she worked for CPC within quality assurance.