Titanium dioxide: The reformulation challenge countdown has started
3 February 2022 | Sarah Chapman, Product Development Lead and Mike Adams, Process Innovation Lead
Titanium dioxide (TiO2), also known as E171, is widely used for optimising whiteness to foods. Following the adoption and publication of a new EU Regulation on 7 February 2022, companies currently using (TiO2) as a food additive face the challenge of reformulation.
Titanium dioxide ban: The new rule
The Commission Regulation (EU) 2022/63 has been formally adopted and published in the Official Journal of the EU. Coming into force on 7 February 2022, the ban will apply a six month transition period, meaning that foods produced containing titanium dioxide, in accordance with the rules applicable before this date, can continue to be produced and placed on the market until 7 August 2022. Also, products produced and placed on the market between these two dates can be sold through until the end of their shelf life.
During this period, companies will need to find ways to reformulate products as, after the deadline, the ban will apply to all products on the EU market, including Northern Ireland (NI) which is still subject to EU rules. France already enforced a ban on the sale of products containing titanium dioxide, in January 2020.
Still under review in Great Britain
The Food Standards Agency (FSA) is reviewing the available data and will decide whether it is appropriate to enforce the same restriction for the domestic market.
Titanium dioxide in food
Titanium dioxide was first approved for use as a food additive by the European Union in 1969. Its many technical attributes and benefits make it a versatile ingredient for the food industry:
Gives products such as glitter, icing, dressings, white chocolate, panned confectionery and sauces, a brilliant white sheen, making food look more appealing to consumers
Inert in the presence of other ingredients
Stands up well to pH and temperature fluctuation
Capable of acting as an anti-caking agent
Can improve texture
An additive with such an array of useful properties is seldom found, which is why its ban is going to have far reaching impacts across the food industry.
Is there a replacement for titanium dioxide?
E171 has many attributes that are beneficial to the production of food and there is no true replacement alternative. If one were to compromise, then calcium carbonate is the go-to replacement for confectionery and icing, but this compound can be lacking in terms of opacity, may introduce a chalky taste and texture, could interact poorly with other ingredients, and needs to be added to formulations in larger quantities than titanium dioxide, significantly increasing costs.
When considering an alternative to titanium dioxide it is important to factor in the following:
Is there a processing solution to make the product white without titanium dioxide?
How will an additive respond to variations in heating?
Will it work with different food applications and processes?
What will be the overall feel or taste of the product?
Will preservation and shelf-life be affected?
Are there any safety and labelling considerations?
Will the product look or taste less palatable?
Is there a requirement for an extra step, like homogenisation?
How can we help?
We understand that the replacement of titanium dioxide is going to be challenging, not only because it has many key attributes which need to be replicated but also because time is running out.
The reformulation solution required will vary between food groups and types. For example, the production of a white sauce may need a different approach to that of a 'fat-free' mayonnaise and this is where we can help.
Drawing on decades of industry and regulatory expertise, our multidisciplinary expert teams can respond to the needs and difficulties you face during product reformulation. We can assist you with:
Processes
Formulation chemistry
In addition to helping you overcome this current challenge, we can also help to ensure that you don't miss crucial food industry developments that could influence your business in the future.
Contact us to find out how we can help to replace titanium dioxide in your product line.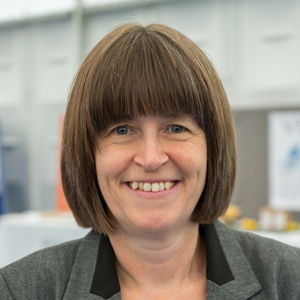 Sarah Chapman has worked for Campden BRI as a Food Technologist since 1987. After graduating in Food Science and Nutrition from Oxford Polytechnic she worked for CPC within quality assurance.
Mike is the Process Innovation Lead, within the Consulting, Technology Group at Campden BRI and joined the organisation in April 2016.
How can we help you?
If you'd like to find out more about the titanium dioxide ban, contact our support team to find out how we can help.
Are you a Campden BRI member who attends the MIG meetings?
- If not, you're missing out on a whole host of exclusive benefits such as learning from industry-leading experts and networking with peers to overcome your challenges.