Hot topics in food microbiology conference
Conference: 17 – 18 October 2017
Campden BRI, Chipping Campden, Gloucestershire, GL55 6LD, UK
Members of Campden BRI: £350 + VAT
Non–members: £450 + VAT
Group discounts available on request. Contact Marcelle Cowley or Fiona Cawkell.
Summary
Food poisoning and spoilage caused by microbiological issues represent a significant risk to the food and drink industry in terms of time, costs and potentially damage to the brand. Keep up to date with the hot topics in food microbiology with this conference. The conference will look at current areas of concern and emerging issues and will cover the following:
Campylobacter
Controlling L. monocytogenes with organic phage solutions
Toxoplasmosis in England and Wales
Latest methods for the testing and identification of moulds
An assessment of lightly cooked food (inc. sous–vide) at the point of consumption in England
Validation of test portion pooling for Salmonella detection in food
Diversity of B. cereus group strains
Microbiology Criteria
The response of foodborne pathogens to osmotic and desiccation stresses in the food chain
Sponsored by
Who should attend?
Food and beverage laboratory personnel, microbiologists and technical managers, food manufacturers, quality assurance staff, food safety managers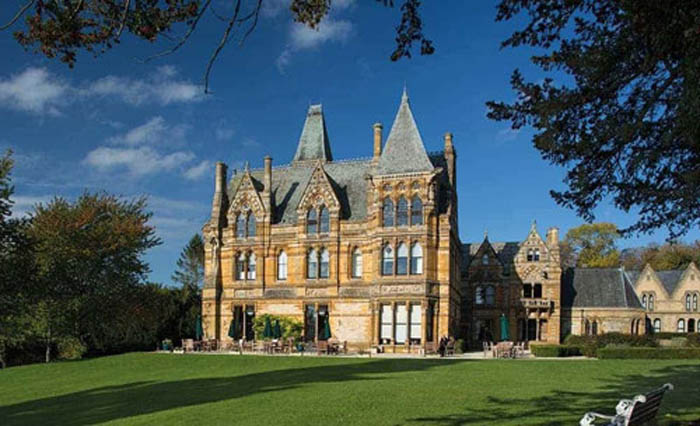 Conference dinner at Ettington Park Hotel
Conference dinner and 'table magic' in the Long Gallery at the beautiful Ettington Park Hotel, Alderminster, Stratford–upon–Avon, Warwickshire, CV37 8BU. Ettington Park is a spectacular neo–gothic mansion situated six miles from Stratford–upon–Avon in the picturesque Stour Valley. The Shirleys, one of Warwickshire's oldest families, owned Ettington for many years. Their lineage can be traced back over a thousand years. There is also archaeological evidence that there has been human habitation in the area for at least 2,000 years. It is very much possible that a Roman villa once existed on the site of the Ettington Park Hotel, which since that time has undergone many transitions.
Event Director: Fiona Cawkell
Please note that copies of the presentations will not be available on the day but will be emailed within a few days of the event as an electronic download in PDF format.
Sign up to 2 years free subscription to an online continuing professional development (CPD)tool click here for further details