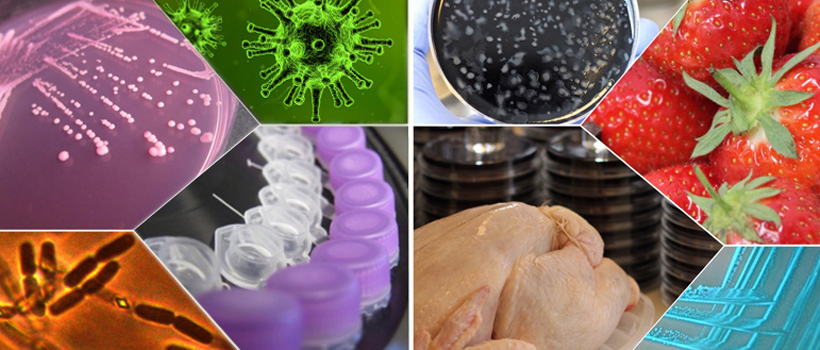 Hot topics in food microbiology on-site conference

19 October 2022

Member: £120
+ VAT

/ Non-member: £155

+ VAT

Group discounts available on request. Contact Training
Summary
What's hot in food microbiology? A unique opportunity to learn from experts in the food and drink industry about the current and future microbiology issues, from both a proactive and reactive perspective, affecting the safe production of food.
With food poisoning and spoilage costing the food industry a considerable amount, this year our popular annual conference addresses the practical considerations of food microbiology and safety using real-life scenarios. There will be opportunities for discussion on a wide range of microbiological matters with news and updates on food production related topics.
Through presentations from industry and academic experts, the conference will cover:
Salmonella – food safety handling practices
Plant-based foods – safety challenges
Public Health England – overview of outbreaks
Listeria – control in the food environment
Listeria – significance of the new species
Biofilms – inactivation within food processing environments
STEC in flour - current situation
Less than thoroughly cooked (LTTC) burgers - control of cooking
Key benefits of attending
The event will put you ahead of the curve through endless cutting-edge content and with plenty of occasions to pose questions to presenters.
You will also be invited to join our evening social event the day before the conference. It will give you the opportunity to network with fellow industry professionals and our expert team. More details about the social event to follow.
Who should attend?
This is a must attend seminar for food and drinks microbiologists, technical managers, food manufacturers, quality assurance staff, food safety managers and buyers.
Event Director
Programme
Evening of Tuesday 18 October

19:00 - 22:00
Social evening

Wednesday 19 October

Time
Presentation
08:45
Registration and arrival refreshments
09:10
Welcome and Chairman's introduction
Phil Voysey, Campden BRI
09:25
Presentation to be confirmed

10:05
Safety challenges for plant-based foods
Dr Marjon Well-Bennik, NIZO The Netherlands
10:45
Refreshment break and an opportunity to view the exhibits
11:05
Topical issues dealt with by PHE
Dr Marie Chattaway, PHE
11:45
Hot News! an update on our sponsors products
12:30
Lunch and an opportunity to view the exhibits
13:20
Micromanagement: Stories of real-world leadership in Listeria control
Dr Heidi Gough, Pepsico
14:00
Practical approaches towards the inactivation of biofilms within food processing environments
Zoe Lambert, Campden BRI
14:40
Refreshment break and an opportunity to view the exhibits
15:00
The significance of the new Listeria species
Dr Martin Wiedman, Cornell University, USA
15:30
Current situation with STEC in flour
Joe Brennan, UK Flour Millers
16:00
Control of cooking in Less Than Thoroughly Cooked (LTTC) burgers
Robert Limburn, Campden BRI
16:30
Q&A and Chairman's closing comments

Speakers
Phil Voysey, Campden BRI
Phil Voysey is an experienced, well-respected food microbiologist with 'all round' knowledge and ability in food manufacturing and research environments. Phil studied Microbiology at the University of Surrey, Guildford and achieved his doctorate at the University of Bristol, Department of Biochemistry with his thesis entitled: 'Studies on the growth of the Chemoautotroph Nitrosomonas europaea.'
For 8 years Phil was a Research/Senior Microbiologist at the Flour Milling and Baking Research Association (FMBRA), and for a further 3 years the Group Microbiology Laboratory Manager at Northern Foods, Nottingham.
Currently Phil is a Section Manager in the Microbiology Department at Campden BRI (Chipping Campden) and his Section's duties include organising and running microbiology training courses and the Campden Microbiology Proficiency Scheme. Speciality areas of microbiology include: Listeria; Yeasts; Moulds; Microbiological Risk Assessment; Microbiological Criteria; and Cereals and Milling Microbiology. Phil has written numerous papers and contributed towards a variety of articles and publications and been invited to present at many International conferences.
Robert Limburn, Campden BRI
Rob Limburn is a graduate in Microbiology from the University of Aberdeen. He is currently working in Campden BRI's microbiology department in the Heat Resistance and Decontamination Group. This group is primarily involved in member-funded and contract research into microbiological validation, optimisation and problem solving in the area of thermal processing and decontamination.
Rob is currently involved in member-funded projects investigating the use of surrogate organisms in thermal process validation and the validation of thermal processes applied to low Aw commodities.
Please note copies of the presentations will not be available on the day but a recording of the event will be made available within a few days of the event for registered delegates.
Sign up to 2 years free subscription to an online Continuing Professional Development (CPD) tool.