Is your cleaning regime effective against the SARS-CoV-2 virus (COVID-19)?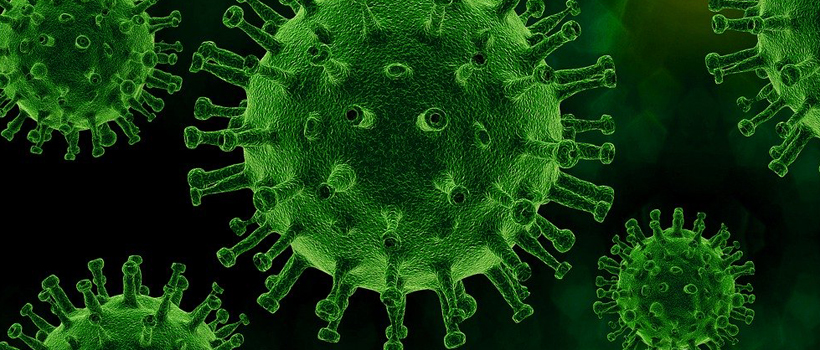 How do you know if your cleaning regimes are effective against SARS-Cov-2? We have developed and validated a test in our microbiology laboratories which can be used by companies who want to compare the effectiveness of surface cleaning regimes. With rigorous cleaning regimes regarded as vital in reducing virus transmission, the new test will provide companies with greater confidence in their abilities to clean effectively.
The test is ideal for food producers, food service companies, hotels, hospitals, clinics, care homes, the transport sector (coaches/trains/planes/ships) and any space that holds large numbers of people or has a large footfall. It is also valuable for cleaning service providers who wish to show the effectiveness of their services.
How does it work and is it safe?
The test evaluates the effectiveness of cleaning and disinfection operations by using a SARS-CoV-2 'surrogate' virus. Our test uses a surrogate virus that is classified at biosafety level one (BSL-1) and is safe to handle in a range of environments. This means we can carry out tests in factories, shops, hotels, restaurants, pubs, offices, and warehouses.
We can assess the performance of your cleaning regimes by inoculating your surface with a known amount of the harmless surrogate virus, that can then be cleaned using your normal procedure. By measuring the level of the virus on a surface before and after cleaning we can establish the efficacy of the cleaning regime.
Additionally, the test doesn't look for the surrogate directly – it looks for activity of the surrogate. So, it won't detect inactivated virus even if it is there – it will only detect active virus - giving you greater confidence in the results. You can find out more about how the test works by reading our blog - Does your cleaning kill the COVID-19 virus?
How long does it take?
Once we have carried out the test, we can turn around the results in 3 to 5 working days.
What will my results mean?
The results will show if your cleaning regime is effective or not against the surrogate virus.
For further information or prices please contact us:
Hygiene training courses
Explore our hygiene related courses including; Allergen control and Food processing hygiene management
Are you getting the most from your Membership?
Watch our membership FAQ videos and find out more about Member Service Account spending, Member Interest Groups, help and advice
Where we refer to UKAS Accreditation
The Campden BRI group companies listed below are both accredited in accordance with the recognised International Standard ISO17025:2017 by the United Kingdom Accreditation Service (UKAS). The accreditation demonstrates technical competence for a defined scope of methods, specific to each site, as detailed in the schedules of accreditation bearing the testing laboratory number. The schedules may be revised from time to time and reissued by UKAS. The most recent issue of the schedules are available from the UKAS website www.ukas.com
Campden BRI (Chipping Campden) Limited is a UKAS accredited testing laboratory No. 1079 Campden BRI (Nutfield) is a UKAS accredited testing laboratory No. 1207