Verified environmental and surface swab testing for SARS-CoV-2 (COVID-19)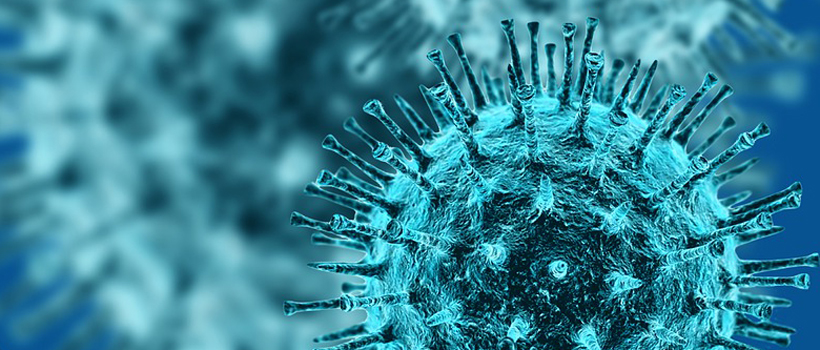 Keep your workforce and workplace safe
This environmental surface swab testing service allows you to test your operations for the presence of SARS-CoV-2. If you have had an outbreak at work, want to check your cleaning regimes are effective or simply want to reassure your workforce, these swab tests allow us to check for the virus on your premises. Ideal for testing high-risk areas which come into direct contact with many people such as door handles, vending machines, canteens, control panels, computers and toilets.
The test is ideal for food producers, food service companies, supermarkets, pubs, hotels, the transport sector (coaches/trains/planes/ships) and any space that holds large numbers of people or has a large footfall. This test is only for swabbing environmental surfaces and not for swabbing humans.
Campden BRI has significant experience in the field of virus detection. We are UKAS accredited for our work on the detection of Norovirus and Hepatitis A virus in fresh and frozen produce.
Our method for the detection of SARS-CoV-2 from environmental swabs has been verified by confirming that we can recover low numbers of heat inactivated SARS-CoV-2 from commonly used environmental surfaces.
How does it work?
We provide you with a simple swab kit to swab key areas – such as those mentioned above or areas you consider to be high risk for SARS-CoV-2 exposure. You then return the swabs to us for analysis.
How long does it take?
Once we receive the swabs, we can turn around the results in 48-72 hrs.
What if the result comes back positive?
If the swab test yields a positive result, this will indicate that either the virus or the RNA from the virus was present on the surface where the swab was taken. This means that SARS-CoV-2 was present on the surface when sampled and may have been there for up to a few days. It also means that there was potentially someone with COVID-19 in that area. We cannot determine, whether or not the sample was non-infectious RNA or infectious virus, however a positive result will confirm that at some point the infectious virus was on the surface sampled and there was enough of it present to give a positive result. It suggests that enhanced cleaning regimes should be put in place and disinfectants, suitable for use against enveloped viruses, should be used, as well as a reminder that strict hygiene rules should be followed.
At Campden BRI we have developed tests for cleaning regimes and have a dedicated in-house hygiene team who can review your cleaning operations and provide advice on how to minimise the risks to you and your staff.
Interested? Contact our virologist, Martin D'Agostino for more information and prices.
For further information or prices please contact us:
Hygiene training courses
Explore our hygiene related courses including; Allergen control and Food processing hygiene management
Are you getting the most from your Membership?
Watch our membership FAQ videos and find out more about Member Service Account spending, Member Interest Groups, help and advice
Where we refer to UKAS Accreditation
The Campden BRI group companies listed below are both accredited in accordance with the recognised International Standard ISO17025:2017 by the United Kingdom Accreditation Service (UKAS). The accreditation demonstrates technical competence for a defined scope of methods, specific to each site, as detailed in the schedules of accreditation bearing the testing laboratory number. The schedules may be revised from time to time and reissued by UKAS. The most recent issue of the schedules are available from the UKAS website www.ukas.com
Campden BRI (Chipping Campden) Limited is a UKAS accredited testing laboratory No. 1079 Campden BRI (Nutfield) is a UKAS accredited testing laboratory No. 1207