Food safety systems
4 minutes
Andrew Collins discusses food safety systems and culture in meeting the needs of global markets.
Download our FREE Supply Chain Resilience eBook today! Thrive in a changing environment by being prepared, agile and resilient.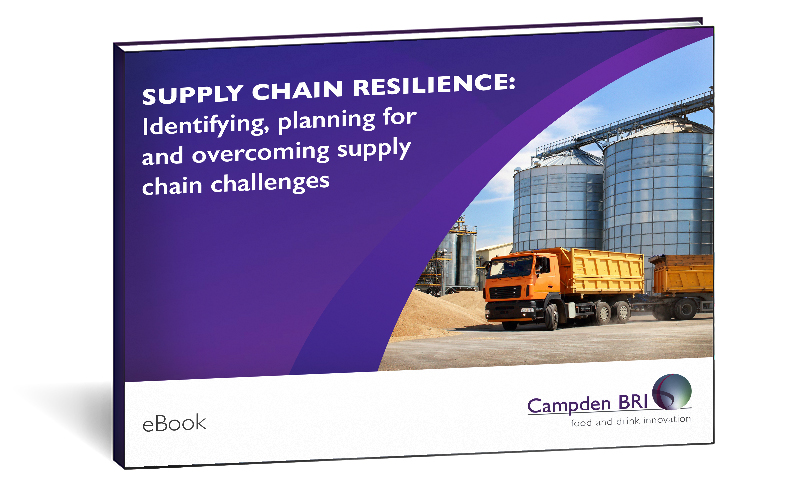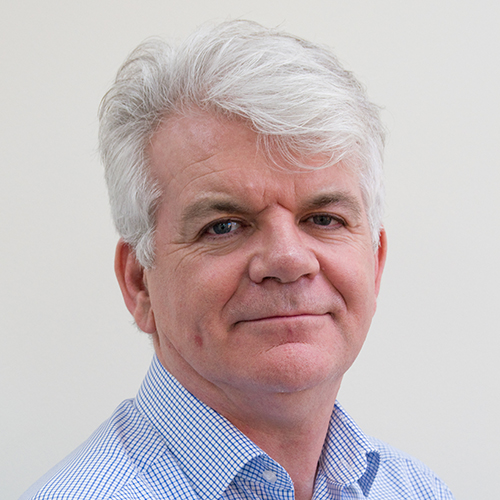 Andrew is currently the Global Safety Lead. He joined Campden BRI at the beginning of 2009 and with over 30-years' experience in a wide range of food businesses (including catering), his current role focusses on the practical application of food safety management and good hygiene principles, including HACCP.
Transcript
A holistic food safety management system is a much more mature food safety management system involving not only the safety requirements, in terms of food safety, but also considering all factors that input into that. For example, there could be things like vulnerability, traceability, validation and verification, and rather than thinking of it just as food safety, it's also thinking about it in terms of the legal requirements. Also thinking about considerations for quality parameters which are an important factor when we're producing food that we want people to eat and enjoy and to come back and eat more of.
The benefits of taking a holistic approach to food safety, one of the ways that I think about it, is that food safety management is a team sport, it involves everybody within the organisation. If you look at it from a very sort of rigid silo type of approach where we have things like the raw material assessment, we have things like there's all of the food safety or the HACCP plan, we have prerequisites then there's operational prerequisites, all of these are dealt with as separate entities.
The beauty of a holistic approach is that by stepping back you see the overview and therefore you see where things are perhaps overlapping. The goal is to ensure that we produce a product that is safe and complies with legal requirements and is of good quality - that's most of the requirements of commercial standards, but by taking this holistic view we can achieve that in a much more efficient way, and everybody can get involved in it because people can understand their role in ensuring that what they do has a direct impact and has a consequence if things go wrong. It may be easier for people to buy into the holistic approach.
Within the holistic approach, for example, culture becomes a very important factor because what it does is, rather than when things go wrong it is seen as being the responsibility of the food safety team or even the HACCP team, everybody has got to be involved with it because the consequences could be quite dramatic and by improving the culture and in people improving their buy-in to the whole ethos of why things are being done rather than things being dictated to them it becomes perhaps a lot less of an onerous task.
When we look at Health and Safety, everybody understands health and safety and they understand particularly, when it comes to health and safety culture, that the impact is very real and it's very quantifiable because people can get hurt and people can get injured. When it comes to food safety culture is a little bit more difficult to quantify in that respect, but by improving the culture within food manufacturing we can ensure that when the consumer eats the product they're going to be a lot safer, a lot happier and therefore, maybe, a lot more loyal.
I think we are going to see some changes in demands from clients in post Brexit, particularly in terms of where people are going to look to sell their products from an international perspective. We have seen already that there's been increased information about sort of the US requirements in terms of their FSMA requirements and their PCQI with their preventive control qualified individual being a named person at each facility. Even further afield, when you look at the requirements for Canada, for their safe food for Canada requirements, there's Australia and New Zealand with their own requirements. All of these are really focused on the fact that the food that is being consumed within these countries is safe to eat and they will all have different regulatory requirements. Russia have their own regulations and China, as well, have their regulations all based upon food safety to ensure that what is being imported into the country is safe and complies with their legal requirements. There's going to be a challenge from an international perspective to meet all the various and country specific requirements.
How can we help you?
If you'd like to find out more about food safety systems, contact our support team to find out how we can help.
Download our FREE 'Supply Chain Resilience' eBook today!
Be resilient and thrive – ensure continuity of supply of safe, quality food.