SARS-CoV-2 and foodborne viruses - a review of the UK situation
Date presented: June 2020 - 17 minutes
Martin D'Agostino covers the frequently asked questions regarding SARS-CoV-2, the difference between Norovirus and Coronavirus, guidance available in the UK and the services available from Campden BRI related to viruses. Martin also briefly covers other current virus news.
Update July 2020 - Environmental testing and prevention to help the food industry control SARS-CoV-2
Links mentioned in the webinar
Guidance on hygiene and food safety requirements for food businesses to reopen and operate safely during COVID-19.
Campden BRI enquiry handling team
Annette Sansom, Senior Research Officer
Martin D'Agostino, Virologist
+44(0)1386 842537
martin.d'agostino@campdenbri.co.uk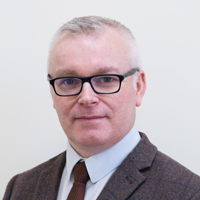 Martin D'Agostino joined Campden BRI in 2016 as a food virologist after having worked at the Food and Environment Research Agency (DEFRA) since 1994.