BRC 6 brings major changes
By Richard Leathers - 27 April 2012
The sixth edition of the BRC Global Standard for Food (BRC 6) has certainly caused many companies to re-evaluate some of their processes and procedures. It was published in July 2011, and has been used as the basis for certification to the Standard since the beginning of 2012.
Compared with the fifth edition (published in January 2008), BRC 6 has introduced a range of changes. The whole document has been restructured, with the number of clauses reduced from around 320 to about 250. Within this restructuring there have been several highly significant changes in requirements. We have received many enquiries about the changes and what they mean in practical terms. We have been running a series of seminars on the subject, each building on the previous one and on the latest feedback from industry.
The most significant changes in the Standard are principally related to new requirements or enhanced focusing on specific aspects. Based on comments and enquiries from our clients, the following appear to be specific areas that are proving most challenging, and where companies may find that it requires significant effort and changes to their systems to maintain or attain certification:
Assessment of new developments in food safety
Validation and verification of prerequisites
Validation and verification of cleaning and disinfection - including a new requirement for cleaning-in-place systems
Control of allergens
Traceability
Clarification of definition of and requirements for High Care and High Risk areas
Root Cause Analysis
We receive many enquiries in all of these areas, but allergen issues is a subject that causes people much concern. This new requirement of the Standard covers both the minimisation of cross-contamination with allergens, and also the correct labelling of products that intentionally contain allergens. Informing the consumer of the intended presence of allergens in a product is essential. It is also necessary to warn consumers of the realistic likelihood of cross-contamination that might occur, whilst taking all reasonable precautions to minimise that likelihood.
Prerequisite programmes have, for some years, had a much clearer role in HACCP programmes. The new BRC Standard gives much greater prominence to these prerequisites, highlighting them as one of the main areas of compliance. It specifically introduces a requirement for the validation and verification of them, if the hazard is specific and significant.
Even in the best controlled systems, something may go wrong. It is important to understand the fundamental reasons for the problem, so that it can be put right. This is Root Cause Analysis, and is something that we are regularly asked about. To address this, we are currently developing a training course, so watch this space...!
Richard Leathers, Food Safety Management Systems Services Lead
+44(0)1386 842105
richard.leathers@campdenbri.co.uk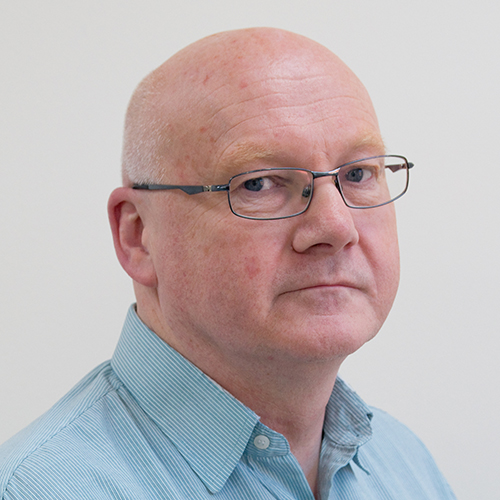 Richard Leathers joined Campden BRI in September 2011, working in the areas of HACCP and Quality Management Systems.