Using our manufacturing best practice service to support your certification
19 June 2023 | Richard Leathers, Global Quality Lead
Supporting clients through our Manufacturing Best Practice service – 'a tale of two factories'
Over the years, I have had the pleasure of supporting many fantastic businesses with their projects and quality initiatives.
To give you an insight into just some of the ways that our clients use our manufacturing best practice support, I am sharing two very different examples.
Whether your business is striving for a new certification, building a new facility, or driving improvements within an existing operation, we can support you on your road to achieving your goals.
An ambitious new build
This client was ready to prove the concept of their new packaging technology on a larger scale. They wanted support with this, as well as with the hygiene / quality / compliance elements of taking their new factory from simply 'four walls' and a new machine into a best practice, fully operational plant.
I worked alongside the capable and enthusiastic team to support them in establishing their management systems, procedures and hygiene practices from scratch, and getting in place the infrastructure and equipment to support these at this new site. The high standard to which the team quickly achieved all of this was exemplified by the attainment of an AA grade (with only 1 minor non-conformance) for BRCGS Packaging Materials Issue 6. The support included pre-audits, remote as well as face to face consultation, and presence during all days of the certification audit.
Dear Richard,
A note to say 'thank you very much' for all of your invaluable support with the excellent BRCGS result for us today. Your insight and wisdom over the last 6 months were instrumental to the successful outcome. The whole team are rightly filled with a sense of pride at the achievement and we'll keep you posted on progress in coming months.
Whilst a new operation provides a fantastic opportunity to shape best practice, as well as benefit from new equipment and facilities, we have been involved in plenty of accreditations, certifications and other great achievements at much older facilities.
A reliable British institution
Not wanting to rest on their laurels, one of our members involved us in their improvement project for reinvigorating their quality management systems, achieving a new certification, and ensuring best practice across their well-established facility. Both on their site and remotely, I worked with the team towards their BRCGS Global Food Safety Standard conformance.
By getting robust measures in place, with particular emphasis on best practice for foreign body control and on additional controls for an older facility, the site achieved an A grade within just 6 months of initiating the project. The site has retained their A grade status – a testament both to their continued efforts but also to the initial work being effective and the systems implemented being fit for purpose.
It's great to support great businesses
Like with both of these examples, so many of our members and clients have excellent continuous improvement programmes that we support at various stages and to various extents – we tailor our support to best suit your business and its needs.
Through reviews, auditing and other tailored support, our Manufacturing Best Practice service helps our clients to:
Improve efficiency, performance and profitability
Achieve new certifications and compliance to legislation
Improve efficiency and reduce product write-off
Investigate and resolve challenges
Assure product quality, authenticity and safety (prevent costly recalls / withdrawals)
Benefit from an independent 'health check'
The wide range of experience across our expert team allows us to take a holistic approach to identifying opportunities, and also means that the best fit and most appropriate member of our expert team will be found based on your operation and its needs.
Whether you already know your key challenges, have a clear end goal for a project, or are seeking an independent perspective to help determine the right focus areas for maximum benefit, our expert team can support in identifying opportunities and supporting practical solutions.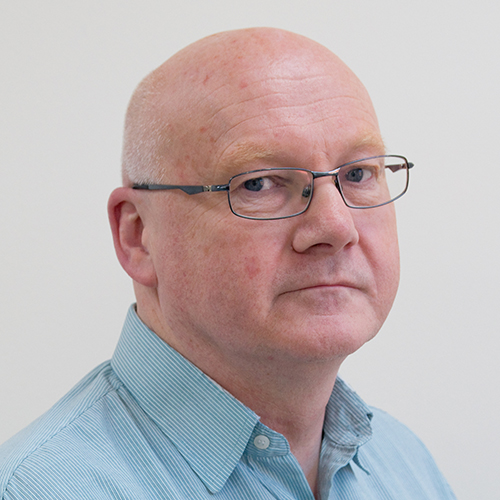 Richard Leathers joined Campden BRI in September 2011, working in the areas of HACCP and Quality Management Systems.
How can we help with your project?
If you'd like Manufacturing Best Practice support, contact us to discuss your aims.
Quality and safety management training
We recognise the role of training in successful continuous improvement. Check out our wide range of training courses and tailored solutions to find the right fit for your business needs.