G75 The microbiological safety of sous-vide processing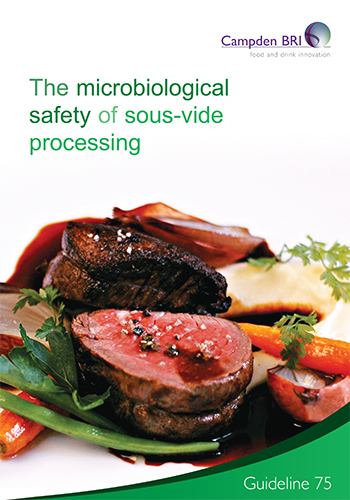 1st edition (2015)
ISBN 978-0-907503-81-1
This document provides guidance to sous-vide processing with particular emphasis on recommended heat treatments and the microbiological safety of the technology.

Recently there has been increased interest in sous-vide processing as a method of producing 'fresh' high quality preservative free chilled meals which require minimal preparation time and maintain a fresh-cooked taste. As such sous-vide has increasing been used in restaurants and catering outlets, hospital service and in-house restaurants.

Sous-vide processes differ from other technologies used to manufacture high quality chilled products, including vacuum packaging and modified atmosphere packing, in that the food is packed before the pasteurisation step. Additionally some sous-vide recipes do not always conform to the safety parameters given in guidance documents.
Format: Digital (PDF) or hardcopy
£95 - Members
£140 - Non-members