G11/2 A code of practice for the manufacture of vacuum and modified atmosphere packaged chilled foods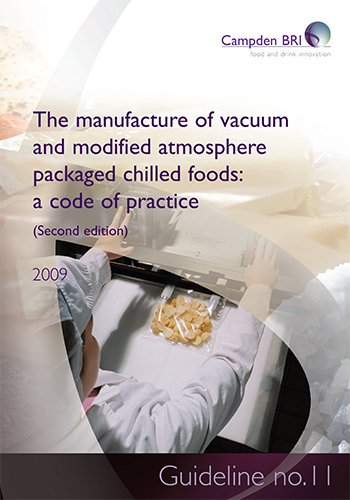 2nd edition (2009)
ISBN 978-0-907503-54-5
This guide provides advice to assist manufacturers with the safe production of vacuum packaged and modified atmosphere packaged food products.

Vacuum and modified atmosphere packaging are highly effective ways of preventing food spoilage but can create conditions which may lead to growth of anaerobic organisms such as Clostridium botulinum. This code of practice gives clear and practical advice on what conditions must be met in order to give chilled vacuum-packaged foods a shelf-life of more than 10 days. It details why such precautions are necessary and, in simple terms, explains the science behind the conditions under which psychrotrophic Clostridium botulinum will grow and produce toxin, and importantly when it will not, so enabling manufacturers to produce a range and variety of safe chilled products. It also gives background information on current relevant legislation and packaging aspects.

The advice given here updates that given in the first edition of the code, published in 1996, and takes into account the review of recommendations undertaken by the Food Standards Agency in 2008.
Format: Digital (PDF) only
£65 - Members
£95 - Non-members