Time temperature integrators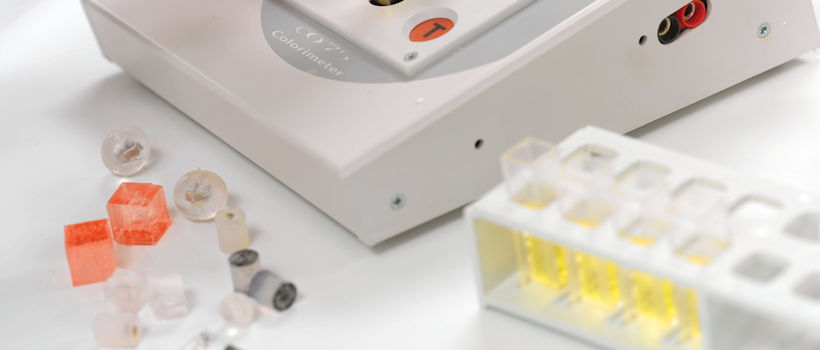 What are time-temperature integrators?
Time temperature integrators (TTIs) are food grade enzymes encapsulated in small tubes which mimic the thermal death kinetics of specific target microorganisms, for example Listeria monocytogenes. Once prepared, TTIs brought to site are put through the thermal process within a product. The resulting enzyme activity is measured in our labs to determine whether the thermal process is sufficiently robust.
TTIs can be used for validation of challenging thermal processes such as oven cooked products with low clearance, frying processes where the environment is too harsh for temperature measurement equipment, or for hot fill processes where specific corners of packaging are targeted.
You may also be interested in
For further information or prices please contact us:
Thermal processing training courses
Explore our Thermal processing related courses including; Thermal processing and validation and Thermal processing - continuous flow, live online tutor-led course
Are you getting the most from your Membership?
Watch our membership FAQ videos and find out more about Member Service Account spending, Member Interest Groups, help and advice
Also in manufacturing and processing
Where we refer to UKAS Accreditation
The Campden BRI group companies listed below are both accredited in accordance with the recognised International Standard ISO17025:2017 by the United Kingdom Accreditation Service (UKAS). The accreditation demonstrates technical competence for a defined scope of methods, specific to each site, as detailed in the schedules of accreditation bearing the testing laboratory number. The schedules may be revised from time to time and reissued by UKAS. The most recent issue of the schedules are available from the UKAS website www.ukas.com
Campden BRI (Chipping Campden) Limited is a UKAS accredited testing laboratory No. 1079 Campden BRI (Nutfield) is a UKAS accredited testing laboratory No. 1207