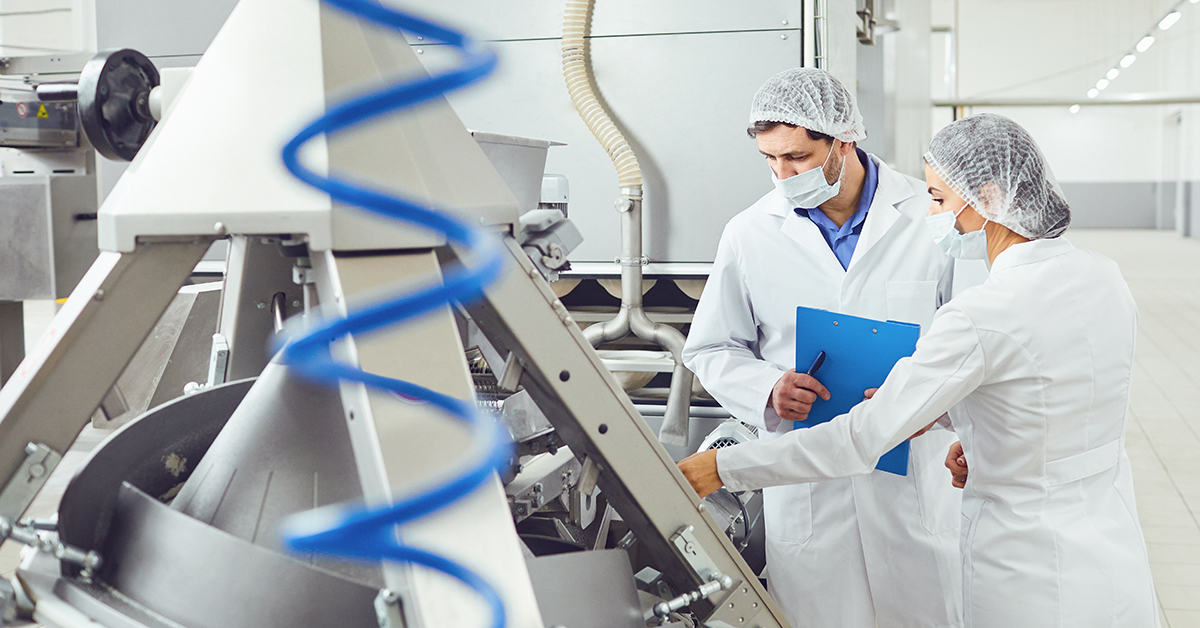 BRCGS Global Standard for Food Safety Issue 9: most common non-conformances
13 October 2023 | Richard Leathers, Global Quality Lead
The BRCGS Global Standard for Food Safety Issue 9 was released on 1 August 2022; updated to reflect the latest developments in best practice for food and drink production.
As well as our involvement in the BRCGS Technical Advisory Committee and Working Group, we have been helping companies to manage this change by providing training, consultancy and guidance since Issue 9's release. You can read our previous blog for an overview of all the key changes that were introduced.
From 1 February 2023, audits started against the updated requirements of Issue 9. BRCGS have recently released their non-conformance data from these first months of auditing against the new standard. Here we take you through the top three most common Major and Minor non-conformances that have been found globally.
Compliance with standards, alignment to best practice, and an effective food safety management system are just some of the means of achieving supply chain resilience – the capability of an organisation to be prepared for disruption and to thrive in a challenging environment.
For more on how to ensure continuity of supply of safe, quality food, download our 'Supply Chain Resilience' eBook.
Download our FREE Supply Chain Resilience eBook today! Thrive in a changing environment by being prepared, agile and resilient.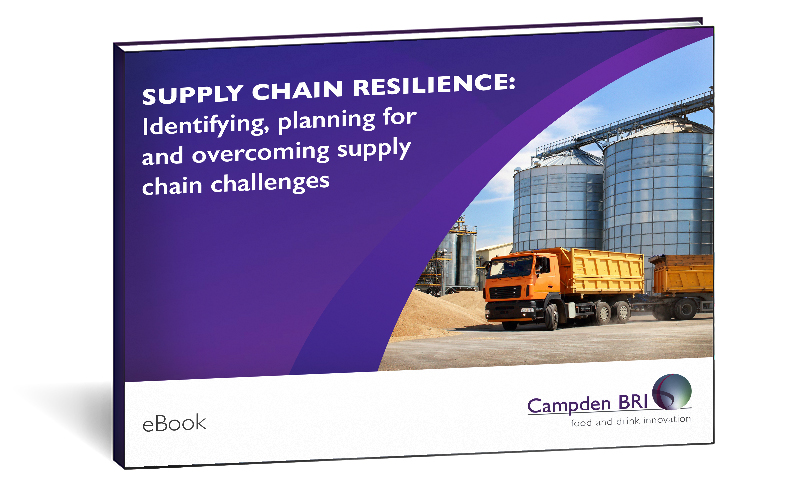 Non-conformance Data (initial data since Feb 2023)
Top 3 Major Non-conformances
Major 1 – Audit due dates (1.1.10)
Those on the unannounced audit programme have a 4 month window within which their audit can take place. Issue 9 brought with it the GFSI (Global Food Safety Initiative) stipulation that those on the alternative, announced audit programme must have 1 in 3 of their audits be unannounced.
A key driver of high non-conformance rates for clause 1.1.10 seems to be delay in submission of paperwork, such that the time between submission and audit due date / certification expiry date leads to expiration occurring before the site's next audit can take place. This could be due to sites on announced programmes working through the new unannounced requirement.
Sites must submit their paperwork well in advance to avoid being caught out by delays outside of their control, such as availability of auditors.
Major 2 – Factory Cleanliness and Hygiene (4.11.1)
This clause was introduced as part of Issue 7, and continues to generate a high proportion of both major and minor non-conformances.
Where – as you would expect – more minor than major non-conformances occur, there is more data for minors. Later in this blog, we explore 4.11.1 further as part of its place as the most common minor non-conformance since February 2023 (based on the latest figures issue by BRCGS at the time of writing).
Major 3 – Pest Management (4.14.1)
Wherever evidence of a current or past / poorly managed pest infestation is present, this will most likely have to be deemed a major (rather than minor) non-conformance due to the potential food safety impact.
Whilst the BRCGS data is global, and pest control practices can vary around the world, those sites in the UK still need to focus attention here to avoid potential food safety impacts and non-conformances.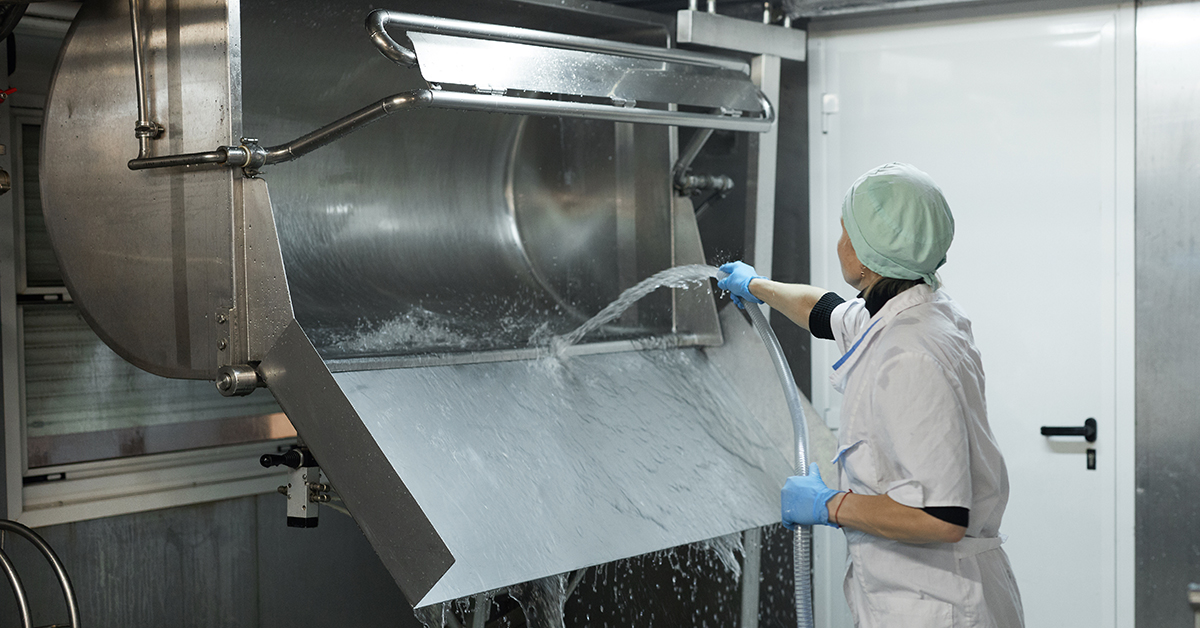 Top 3 Minor Non-conformances
With more minor non-conformances occurring than majors, there is more data for minor non-conformances and therefore perhaps more to learn from the top three categories of minor non-conformance occurrences since auditing against Issue 9 began.
Minor 1 – Factory Cleanliness and Hygiene (4.11.1)
The requirement in clause 4.11.1 is:
"The premises and equipment shall be maintained in a clean and hygienic condition."
Whilst many facilities may not always help themselves, it would be difficult not to find something for this clause. However, the Technical Advisory Committee hopes that auditors are pragmatic in the application of this clause and the practicality of their expectations.
The advice here is to put in place practical measures that facilitate a clean, hygienic environment – ensure that you can justify the schedules and practices that you have in place, and that you are demonstrating compliance to the plan that you have set out.
Minor 2 – Chemical Control (4.9.1.1)
Many instances of this can be as simple as decanting bulk chemical for local use, and the local container being inadequately labelled or unlabelled. I have audited a client in which we found 17 instances of potential risk to product from poorly controlled and unlabelled chemicals in their facility.
Other common non-conformances in this area may relate to using a chemical at a different strength to that recommended by the supplier / documented in procedures.
In the case of not labelling decanted chemicals correctly, this is simple to fix – perhaps even more so than addressing factory cleanliness and hygiene (see above). Sometimes, however, things can be more complex / involve more chemicals than they first appear to – for example, applying inkjet date coding onto a pack will involve ink, perhaps another chemical / additive that is used with it, and another chemical used to clean the applicator or printer. All of these need to be adequately controlled.
For more complex chemical control questions, it is worth keeping in mind that your chemical suppliers are obliged to provide you with as much information and support as possible in relation to the storage, handling and usage of the chemicals that they supply to you. We are also always on hand to offer guidance and practical support.
Minor 3 – Equipment Design and Construction (4.6.2)
Section 4.6 and its clauses (4.6.1 – 4.6.7) were all introduced as part of Issue 9. If your equipment doesn't comply then, when being audited against Issue 9, you will potentially receive non-conformances that were not raised as such when you were audited against previous issues of the standard.
Clause 4.6.2 is – at the time of writing – reported by BRCGS as the third most common minor non-conformance. It states:
"The design and construction of equipment shall be based on risk, to prevent product contamination. For example, the use of the correct seals, impervious surfaces or smooth welds and joints, where they are exposed to product and could otherwise result in foreign-body, microbiological or allergen contamination of the product. Equipment that is in direct contact with food shall be suitable for food contact and meet legal requirements where applicable."
Regardless of how long your equipment has been in place without previously being cause for non-conformances, it will be audited against the requirements set out in the Issue 9 section 4.6 clauses; both old and new equipment will be judged against the same criteria. Whilst this may present significant challenges for business who now need to invest in new equipment, there is a key element to the wording of the requirement, which is "risk".
The level of risk (of contamination) to product is key to whether equipment design / construction is deemed acceptable. Naturally, and as is emphasised in the final sentence of 4.6.2, food contact equipment will be held to more rigorous expectations than non food contact equipment.
We can help you ensure that your equipment is compliant, from its design phase right through to installation and assessing existing process lines. We can support with troubleshooting of known issues with hygiene, conduct an independent review of your equipment, and provide training to support awareness of relevant requirements.
We are qualified by EHEDG (European Hygienic Engineering Design Group) to evaluate that equipment complies with their design criteria. We are also able to undertake assessment of in-place cleanability of food processing equipment, and are trained by 3A Sanitary Standards Inc in the USA to perform Third Party Verification of equipment or systems for conformance against 3A standards for sanitary equipment design, fabrication and construction material.
How to comply and prevent non-conformances – we can help
We offer a wide range of technical support activities to help companies implement the BRCGS Global Standard for Food Safety, ISO standards, best practice guidance, trouble-shooting and more. We support verification activities, including auditing – and can visit your facilities and support you in addressing the findings and implementing best practices.
Through our consultancy services, we can help you ensure compliance and prevent potential non-conformances. This can take the form of independent systems sense-checking and supporting improvements, through to hands-on input into developing and implementing your whole management system.
As members of EHEDG, we are a significant contributor to the development of guidelines and test methods to help industry comply with European Commission (EC) legislation for the safe and hygienic processing of foods. We are therefore best placed to support and advise on hygienic equipment design and construction.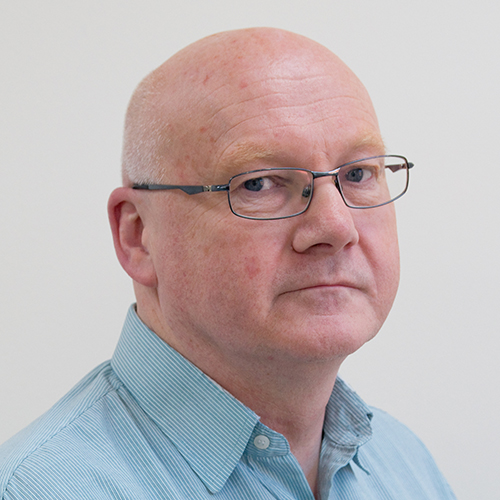 Richard Leathers joined Campden BRI in September 2011, working in the areas of HACCP and Quality Management Systems.
How can we help you?
If you'd like to find out more about how we can help you comply with BRCGS Food Safety Issue 9, contact our support team to find out how we can help.
Download our FREE 'Supply Chain Resilience' eBook today!
Be resilient and thrive – ensure continuity of supply of safe, quality food.