BRCGS Global Standard for Food Safety Issue 9: a guide to key changes
9 February 2023 | Richard Leathers, Global Quality Lead and Mair James, Food Safety Management Specialist
The BRCGS Global Standard for Food Safety Issue 9 was released on 1 August 2022; updated to reflect the latest developments in best practice for food and drink production. From 1 February 2023, audits started against the updated requirements of issue 9.
This short guide will help you to understand the key changes that have been made and how they will affect your business.
What is the BRCGS Global Standard for Food Safety Issue 9?
The BRCGS Global Standard for Food Safety is the most widely used of the commercial standards for assuring the production of safe food, with over 25,000 food certificates issued annually by more than 1,500 auditors working on behalf of 64 certification bodies.
When will the BRCGS Global Standard for Food Safety Issue 9 be released?
The eagerly anticipated 'Issue 9' update will be released in August 2022 along with supporting guidelines and interpretation documents.
When will auditing begin using BRCGS Global Standard for Food Safety Issue 9?
The first audits will be conducted against the new standard from 1 February 2023.
What has changed in BRCGS Global Standard for Food Safety Issue 9?
The food safety plan – HACCP
One momentous change that took place in December 2020 was the publication of the updated General Principles of Food Hygiene by Codex Alimentarius. This international standard contains the requirements for good hygiene practices and HACCP. To reflect these updates there are a few proposed changes to section 2 of the standard including the validation of the HACCP or Food Safety Plan.
Updates to food fraud and food defence
After food fraud and food defence was first introduced into the standard in issue 8, there have been some proposed improvements and changes included in the draft to protect against deliberate malicious contamination. Within section 4.2 Food Defence they have proposed that additional training requirements would be needed for those working on the threat assessment team. Then in section 5.4 they have included updated requirements to protect purchased materials against vulnerabilities in the supply chain.
We offer a guideline document, a foundation course and an intermediate course on the topic of TACCP / VACCP that can help you with your training needs.
Download our FREE Supply Chain Resilience eBook today! Thrive in a changing environment by being prepared, agile and resilient.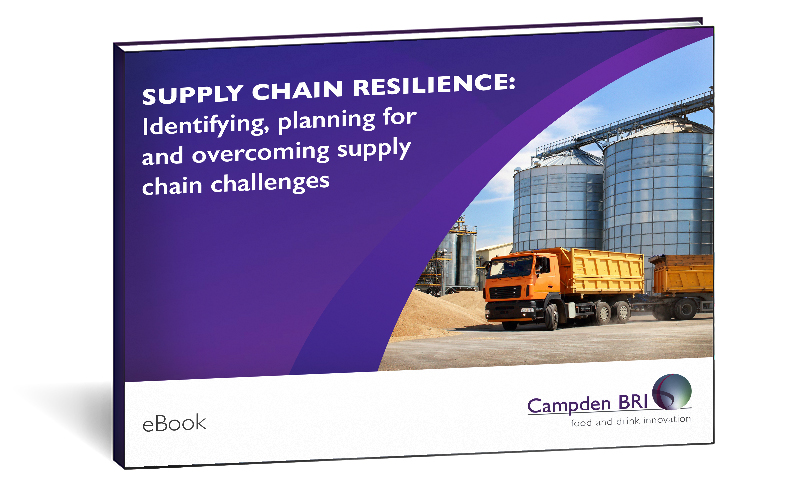 Equipment
One of the main assets to any business is the equipment available to create products. A lot of focus has been placed on the control of these items to ensure effective management of hazards in the production environment. A collection of new clauses has been proposed for section 4 around having available specifications for all equipment, a documented procedure for commissioning equipment and other principles around hygienic design.
There is a lot of published guidance on hygienic design from organisations including European Hygienic Engineering and Design Group (EHEDG), Campden BRI and 3A. The design principles can be used during the designing, commissioning and maintenance of equipment to ensure they can be cleaned effectively and minimise the risk of product contamination.
Our practical guide for the cleaning and disinfection of food factories can assist you with these clauses.
Changes to environmental monitoring
There have been some proposed updates to the environmental monitoring section in 4.11.8 to provide clarity to organisations. These include having a documented sampling procedure and having action limits for the monitoring programme. These action limits are included to separate the food safety objectives defined by legislation for products and contaminant levels found the production area. A significant piece of work may need to be conducted to determine the appropriate action levels for individual facilities. After the action levels are determined, it is then expected that the monitoring results will be trended.
Updates to other sections
There are many other updates to sections of the standard that are subtler but no less significant to manufacturers, such as:
Reinforcing the importance and many elements of food safety culture
Focus on internal audits
A new section on animal primary conversion
Updated requirements for laboratory testing
Consistent references to "safety, authenticity, legality and quality"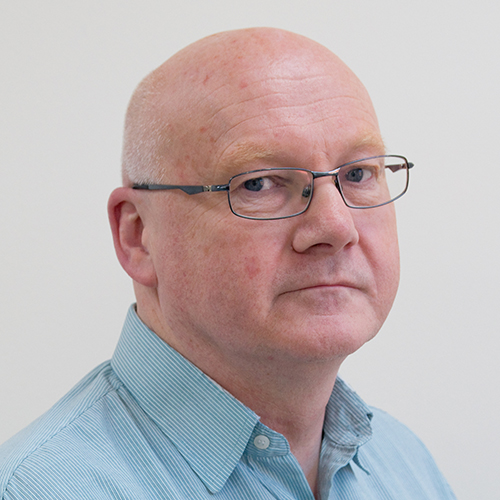 Richard Leathers joined Campden BRI in September 2011, working in the areas of HACCP and Quality Management Systems.
Mair joined Campden BRI during September 2019 as part of the Food Safety Management Systems team. Previously graduating from Cardiff Metropolitan University with a 1st class BSc (Hons) in Food Science and Technology
How can we help you?
If you'd like to find out more about the BRCGS changes, contact our support team to find out how we can help.
Download our FREE 'Supply Chain Resilience' eBook today!
Be resilient and thrive – ensure continuity of supply of safe, quality food.