The rise of TACCP
13 July 2015 | Richard Leathers, Global Quality Lead
Threat Assessment and Critical Control Point (TACCP) helps food producers identify weak points in their supply chain and processing activities that may be vulnerable to fraud. It then helps the business minimise the chances of such an attack.
Download our FREE Supply Chain Resilience eBook today! Thrive in a changing environment by being prepared, agile and resilient.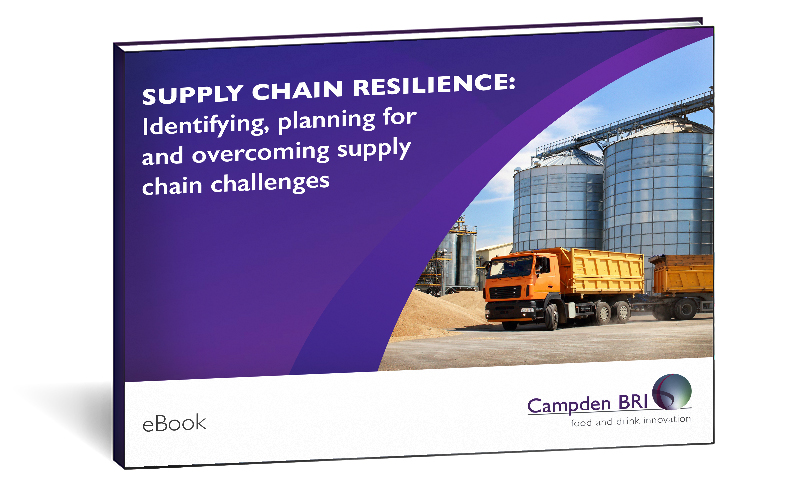 In January the British Retail Consortium published version 7 of its BRC Global Standard for Food Safety, which requires businesses to carry out a documented Vulnerability Assessment on all raw materials used. BRC certificated food producers now need to have implemented the assessment, or risk failing the certification process. Other food auditing bodies along with the major food retailers are introducing similar requirements.
Companies should not wait until just before their audit to implement a system, because it involves a lot of extra considerations and you need to look at your processes and the supply chain quite differently. Companies need to understand that this is becoming an absolute requirement of both food certification bodies and food retailers, so commercially going forward if you want to supply food in the UK and beyond you are going to have to comply and implement some form of TACCP.
TACCP is based on PAS96:2014, Guide to protecting and defending food and drink from deliberate attack, which is jointly sponsored by DEFRA and the FSA, and produced by the British Standards Institution. This freely available document outlines the TACCP process with the aim of improving the resilience of the food chain to fraud or any other attack.
There are other TACCP methods available that operate on the same principle as PAS96:2014, including the CARVER + shock system used by US food producers and our own Guideline 72.
Designed to align with the food safety tool HACCP, the new fraud analysis tools do differ in a few key features. Given the scope of potential fraud, TACCP will typically involve an analysis of the entire production process, including the food chain by which a product arrives at the processor. While a TACCP team would have broadly the same make up as a HACCP team, it will also include, site security, sourcing and purchasing, and IT staff, and human resources, as employees are likely to be implicated in an attack.
When dealing with deliberate or criminal adulteration companies also have to consider the potential of radiological hazards in addition to the chemical, physical and biological hazards considered under HACCP.
Another key to securing against fraud is to maintain vigilance around any changes in your supply chain that could be exploited by criminals. This includes looking out for any sudden price shifts, the unrealistic cost of a raw material, historical evidence of substitution, and the nature of a raw material. In the case of Sudan 1, it was the red nature of the chilli that provided value, so carcinogenic Sudan dyes were added to inflate price. Companies should also be aware of product availability and that a foodstuff for sale during a poor harvest is unlikely to be legitimately available at a knock-down price.
Systems put in place under TACCP to protect a company's supply chain may include raw material testing, unannounced supplier audits, tamper evidence seals, supplier approval check and moving to a shorter supply chain.
As well as training courses we offer a range of consultancy services on TACCP-related issues - please get in touch.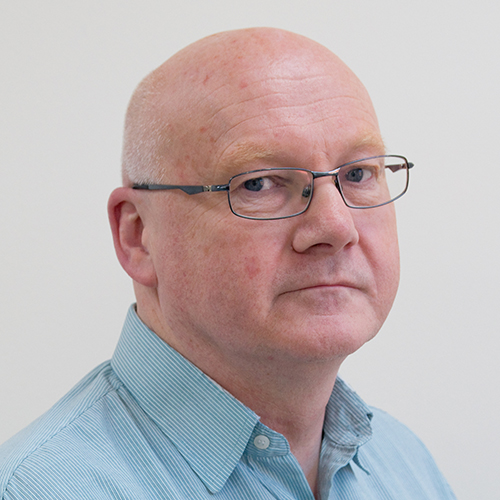 Richard Leathers joined Campden BRI in September 2011, working in the areas of HACCP and Quality Management Systems.
How can we help you?
If you'd like to find out more about food safety management, contact our support team to find out how we can help.
Download our FREE 'Supply Chain Resilience' eBook today!
Be resilient and thrive – ensure continuity of supply of safe, quality food.