Campden BRI help in extrasensory perception of fireworks
Campden BRI case study
The food experience designers Bompas & Parr sought Campden BRI´s help for the risk assessment of the world's first ever multisensory firework display - which you quite possibly saw, and may even have smelled or tasted, happening over London as part of the London 2014 New Year celebrations.
The display was undertaken as part of Vodafone Firsts, a brand engagement platform that inspires and enables people to do remarkable things for the first time using Vodafone technology. The activation was realised by award winning brand experience agency Wasserman Experience and included a sensory extravaganza which matched fruity flavours to the different coloured fireworks. Among the sensory elements devised by Bompas and Parr were Seville orange flavoured bubbles, 40kg of edible banana-flavoured confetti and clouds of fruity mists.
Anton Alldrick, Special Projects Manager at Campden BRI explained, "We first carried out a conceptual risk assessment to ensure the proposed recipes for the sensory elements would cause no harm. This included using sophisticated microbiology modelling software to assess safety. Once we knew the event was safe in principle and in order to verify the risk assessment we performed audits of the manufacturing processes of the companies that were producing elements to be used in the display. This included a review of all their production documentation to verify that they were following good manufacturing processes. In addition we carried out tests in our laboratories to microbiologically analyse the mists and confetti used"
Harry Parr, Partner at Bompas & Parr said, "Because we were planning a world first event involving over 50,000 people, we needed the help of experts to carry out a rigorous risk assessment. Campden BRI has a strong reputation in this area within the food and drink industry so we knew we would be in safe hands. Because they have sophisticated laboratory facilities, they were able to carry out the entire risk assessment for the event and conduct the analysis of the multisensory elements. Based on the success of the event, we believe such multi-sensory displays are the future - so keep your senses peeled for one near you!"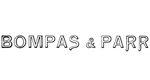 Anton Alldrick, Special Projects Manager
+44(0)1386 822127
anton.alldrick@campdenbri.co.uk