Enzymes in feed systems
Campden BRI case study
As part of their continuous search for the latest technology in new feed micro–ingredients, AB Vista enlisted our support to help them in a programme of understanding the fundamental action of enzymes in feed systems.
We designed and implemented an artificial system to assess the impact of enzymes on animal feed digestion, drawing on our processing facilities, and our expertise in particle size reduction, analysis and cereal biochemistry - all essential for delivery of reliable results
Dr. Helen Masey O'Neill, Research Manager at AB Vista, explains "AB Vista's core principles drive them to expand through continuous research into the development of unique enzymes to help their customers optimise their returns when using their products. We identified Campden BRI through their reputation in the wheat industry, particularly their combined expertise in cereals, biochemistry, enzyme action, particle size reduction and analysis. Campden BRI has drawn on its combined expertise to support us in understanding the fundamental performance of our enzymes."
Dr. Masey O'Neill adds "Campden BRI is a world leading centre for food science and technology and has shown that the endogenous skills and abilities are ideally suited to the animal feed industry."
AB Vista is the feed ingredients division of AB Agri, and is part of the Associated British Foods (ABF) Ltd.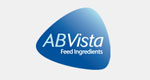 Clothilde Baker, Cereal and Ingredients Section Manager
+44(0)1386 842287
clothilde.baker@campdenbri.co.uk