Help for small businesses and start ups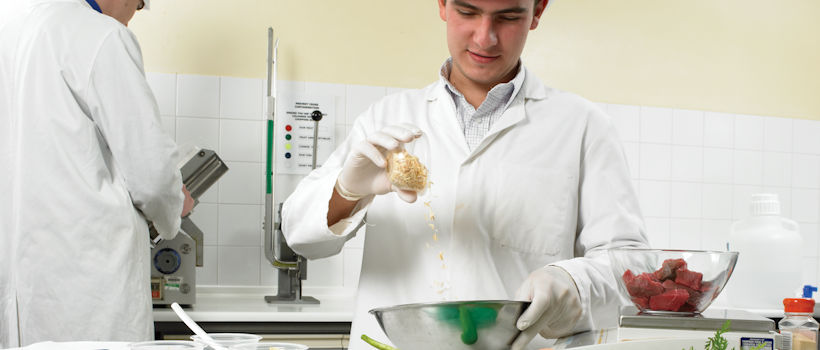 As a start up or small business we appreciate that dealing with Campden BRI may not, at this precise moment, be the most important activity that you are managing. We understand that there is likely to be a range of management and business issues you are dealing with on top of the immediate issues you are considering in connection with your physical product.
We know what we are best at and that is providing you with the technical advice and guidance associated with all aspects of your physical product. Whether that is ensuring you have the appropriate knowledge of and training in food hygiene, labelling and legislation issues, or that you are fully aware of the technical details of what gives your product its characteristics, or how these might react when the process is scaled up and how long the product will be fit for sale, we can provide support for all these aspects of your physical product.
We also appreciate that there are many other support services available to help you with everything else you have to contend with. In order to address these "other issues" we have a number of organisation that we have found to be beneficial to businesses like yours and so we have entered into arrangements with them to enable them to deal with the business issues and recognise when the technical product support is required and call us in at that point.
You may already have business advisors, mentors, coaches and technical consultants who you have worked with for many years and trust. We are of course happy to work with any of them to help bring a total supply chain view to your product and to provide access to equipment and laboratories as well as the 200+ scientists employed by Campden BRI at the appropriate time.
Innovate UK
Innovate UK funds Innovation vouchers of up to £5000. They are awarded to SMEs who are looking to partner for the first time with a knowledge supplier (such as Campden BRI) to address a challenge or for innovation purposes. For instance, the voucher may be used for ideas for new or improved products, processes and services. More information can be found here
Smart funding offers a larger amount of funding for SMEs for Research and Development projects aiming to develop new products, processes and services. There are 3 types of grants available with varying grant values:
Proof of market (up to 25k)
Proof of concept (up to 100k)
Development of prototype (up to 250k)
More information and applications can be found here
Innovate UK advertises other funding competitions which may be of potential interest for more specialised goals: see here.
The appliance of science
Do you want to know if your new idea is commercially feasible? Or get an external perspective on the readiness of your organisation for growth? Succeeding with your new product or technology is about more than the science and technology. Strategy, business planning, finance, marketing, leadership and management: we can help in these areas and more.
How can we help you?
Starting something new is like taking a journey. Before we suggest what to do next we'd like to know more about where you are now and where you would like to be.
One tool available for small businesses is MyHACCP. Campden BRI worked with the FSA to develop MyHACCP as a guide to help business through the process of developing a food safety management system based on the Hazard Analysis and Critical Control Point (HACCP) principles, however, please be aware, some local authorities have created their own versions of Food Safety Management Systems too so it's best to contact your local authority for advice on this before starting.
You may also be interested in
For further information or prices please contact us:
Foundation and starter training courses
Explore our foundation and starter related courses including; Food technology for non-food technologists and HACCP – foundation
Are you getting the most from your Membership?
Watch our membership FAQ videos and find out more about Member Service Account spending, Member Interest Groups, help and advice
Also in global regulatory support
Where we refer to UKAS Accreditation
The Campden BRI group companies listed below are both accredited in accordance with the recognised International Standard ISO17025:2017 by the United Kingdom Accreditation Service (UKAS). The accreditation demonstrates technical competence for a defined scope of methods, specific to each site, as detailed in the schedules of accreditation bearing the testing laboratory number. The schedules may be revised from time to time and reissued by UKAS. The most recent issue of the schedules are available from the UKAS website www.ukas.com
Campden BRI (Chipping Campden) Limited is a UKAS accredited testing laboratory No. 1079 Campden BRI (Nutfield) is a UKAS accredited testing laboratory No. 1207