Campden BRI is partner of choice for authenticity testing of olive oil
Campden BRI case study
Campden BRI has been chosen by the Rural Payments Agency to carry out chemical testing to ensure the authenticity of olive oil imported into the UK. The analysis is being carried out at Campden BRI's state-of-the-art laboratories at its headquarters in Chipping Campden, Gloucestershire.
New EU olive oil regulations came into force in the UK in February 2014 to ensure that olive oil is marketed correctly and to provide a deterrent against fraud. Campden BRI's analysis work forms an integral part of conformity checks carried out at olive oil bottlers and retailers. Campden BRI is analysing batches of olive oil for a range of lipid components. These tests will determine if the olive oil grade declared on the label is genuine.
Dr Julian South, Head of Chemistry and Biochemistry at Campden BRI said: "Food authenticity continues to be a high profile issue and we are delighted to be chosen by the RPA to help industry and government meet the challenge of beating food fraud. This contract reflects our position as a trusted and respected centre providing technical excellence to the food and drink industry".
Campden BRI is responsible for all the testing of Extra Virgin olive oil, Virgin olive oil, olive oil composed of refined olive oils and virgin olive oils, and olive pomace oil imported into the UK.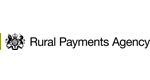 Julian South
+44(0)1386 842293
julian south@campdenbri.co.uk