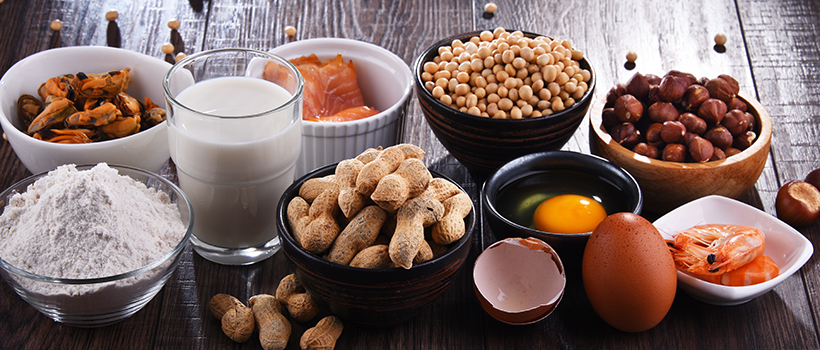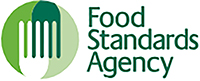 Food Standards Agency: international review of the literature and guidance on food allergen cleaning
The FSA have published a literature review we conducted for them
The aim of the Food Standards Agency's (FSA's) Food Hypersensitivity programme is to improve the quality of life for people living with food hypersensitivities and support them to make safe and informed choices to effectively manage risk.
Cleaning to remove food allergens is part of a holistic food safety management system. The purpose is to control allergen cross-contact that can pose a risk to people with food hypersensitivity. Food businesses need to understand how effective their cleaning is at removing food allergens, in order to provide accurate information about food allergens that could be unintentionally present in their food. This information should be provided in the form of a precautionary allergen label on prepacked foods and can be provided in a written or oral form with non-prepacked foods.
Download our FREE Managing Food Allergens eBook today! Secure food safety, control and confidence through effective allergen management
Evidence from FSA social science studies and the 'may contain' consultation has shown that food businesses are not clear on the efficacy of their cleaning for the removal of food allergens, which is why the FSA commissioned a review, under their Food Hypersensitivity programme, on the food allergen cleaning literature and guidance available internationally. We were selected to conduct the review, and our report – published 14 June 2023 – will support the FSA in determining how best to take allergen cleaning guidance development forward, which will support the PAL policy area.
The findings
We reviewed and consolidated findings from literature published post-2012 on cleaning to remove food allergens.
Key consensus points from across the literature:
Cleaning should be applied in any part of the food handling, manufacturing / preparation or storage environment where allergenic protein may have been in contact, and could result in allergen cross-contact.
Hygienic design and effective management of equipment used to conduct cleaning are important.
Cleaning methodologies should be chosen on a case-by-case basis, as many factors affect cleaning efficacy.
'Wet cleaning' was commonly endorsed as the most effective methodology for the removal of allergenic residues; it is, however, recognised that this method may not be applicable or feasible in every situation.
Selection of cleaning chemicals depends on the situation and the overall matrix of the food (however, it was often remarked that chlorinated alkaline seems to be more effective than acid detergent for removing allergenic foodstuffs).
'Visually clean' should always be the first monitoring control point, prior to applying any analytical testing.
Many sources state that visual inspection should not be the only method of gauging cleaning efficacy, as visually clean surfaces may still harbour detectable allergen residues.
Principles understood to be important when undertaking allergen cleaning validation studies and subsequent verification activities were identified from the literature and are collated in the report (see Results sections 6.2.4 and 6.2.5 ).
What's next?
We found that the majority of guidance available on the effectiveness of cleaning to remove food allergens is aimed at / suited to large food processing or manufacturing businesses, whereas practical guidance is lacking for food service and catering, as well as micro, small and medium food processing businesses. This is predominantly because some cleaning operations are just not feasible in the food service sector or in smaller food processing businesses. Research is therefore needed to inform guidance on best practice in these types of organisations.
Our work provides researchers, policymakers and industry with a detailed overview of the international literature on allergen cleaning, and a foundation on which to base future research study designs, guidance development and subsequent industry practice.
In particular, the report will support the FSA Food Hypersensitivity programme's work on precautionary allergen labelling.
The Campden BRI difference
Commissions from government departments underline our reputation as a leading centre of excellence for research, scientific rigour, and specialist food industry knowledge. It also highlights us as a partner of choice for expertise in food allergen management and food labelling.
Dealing with food allergens can be challenging – but our teams are here to help. We offer a range of services to support your allergen management needs, including; allergen training courses, testing, and practical support with cleaning validation, hygienic design, food safety management systems, labelling and legislation.
How can we help you?
For more information, please contact our experts regarding cleaning to remove food allergens, and preventing and monitoring allergen cross-contamination. For allergen labelling and other legislation queries, contact our Regulatory Affairs Team.
Allergens Training
Explore our allergen related courses including; communicating food allergen information, food allergen cleaning validation and analysis and food allergen control