Consumer understanding of nutrition and health claims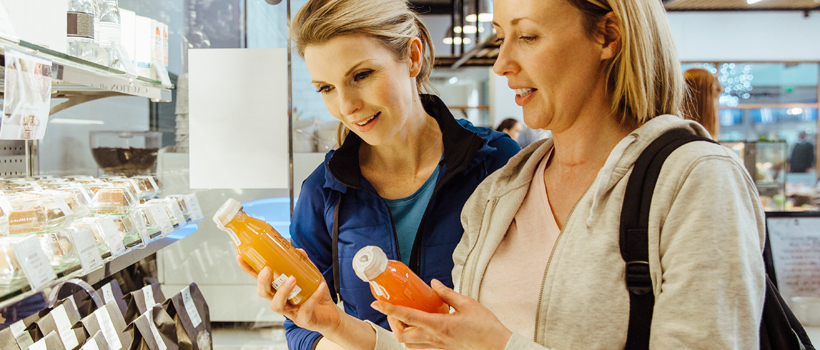 Our consumer science specialists can provide bespoke qualitative research to elicit consumers' understanding, interpretation and believability of health and nutrition claims. In particular, the perceived fit between product, functional ingredient(s) and health benefit. Furthermore, by using implicit technologies such as eye tracking, the effectiveness of on-pack health and nutrition messages can be examined prior to launch, including attention, engagement and intention to purchase.
Labelling and legislation training courses
Explore our labelling and legislation related courses including; An introduction to food law and Food and drink labelling
Are you getting the most from your Membership?
Watch our membership FAQ videos and find out more about Member Service Account spending, Member Interest Groups, help and advice
Where we refer to UKAS Accreditation
The Campden BRI group companies listed below are both accredited in accordance with the recognised International Standard ISO17025:2017 by the United Kingdom Accreditation Service (UKAS). The accreditation demonstrates technical competence for a defined scope of methods, specific to each site, as detailed in the schedules of accreditation bearing the testing laboratory number. The schedules may be revised from time to time and reissued by UKAS. The most recent issue of the schedules are available from the UKAS website www.ukas.com
Campden BRI (Chipping Campden) Limited is a UKAS accredited testing laboratory No. 1079 Campden BRI (Nutfield) is a UKAS accredited testing laboratory No. 1207