Consumer research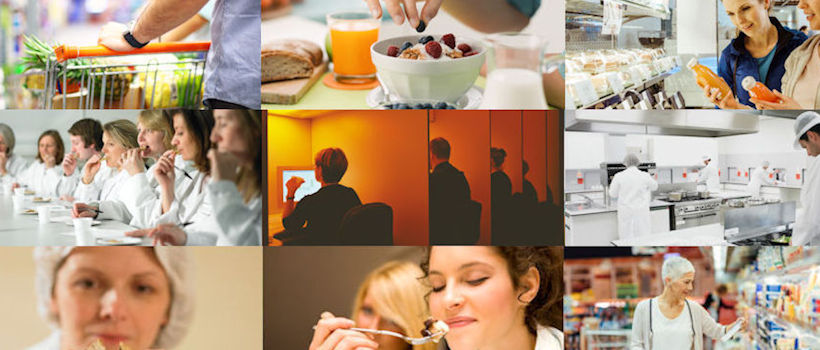 We offer a full service consumer research package including survey design, field work, analysis and interpretation – including statistical evaluation – so that you can tailor your market strategy accordingly – e.g. for new product development.
We have access to other centres in the UK, Europe, Asia and the US as required.
Consumer panels, workshops, group discussions, observation studies, as well as face–to–face interviews, product placement, hall testing and internet research enable our highly experienced team to understand the consumer perspective in detail.
Research is supported by our state–of–the–art sensory and consumer research facilities, test kitchen and viewing studios at Chipping Campden, Leamington Spa, Nutfield and Budapest.
Our consumer research and sensory insights services comply with the General Data Protection Regulation (GDPR). This is an added benefit, as when using our services you don't have to worry about data protection – we do that for you. If you have any queries about data protection for our consumer studies contact us at DPO@campdenbri.co.uk.
Member of

Powered by

Consumer and sensory science training courses
Explore our consumer and sensory science related courses including; Sensory evaluation – an introduction (IFST accredited – foundation level)
Are you getting the most from your Membership?
Watch our membership FAQ videos and find out more about Member Service Account spending, Member Interest Groups, help and advice
Other links
Where we refer to UKAS Accreditation
The Campden BRI group companies listed below are both accredited in accordance with the recognised International Standard ISO17025:2017 by the United Kingdom Accreditation Service (UKAS). The accreditation demonstrates technical competence for a defined scope of methods, specific to each site, as detailed in the schedules of accreditation bearing the testing laboratory number. The schedules may be revised from time to time and reissued by UKAS. The most recent issue of the schedules are available from the UKAS website www.ukas.com
Campden BRI (Chipping Campden) Limited is a UKAS accredited testing laboratory No. 1079 Campden BRI (Nutfield) is a UKAS accredited testing laboratory No. 1207