Disinfectant testing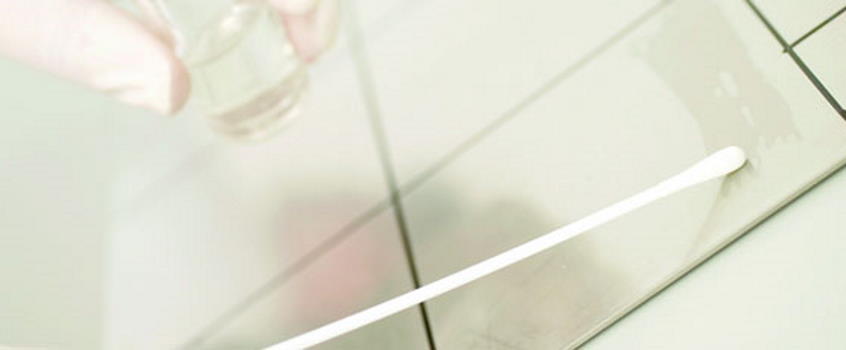 Ensuring that factories are cleaned and disinfected effectively and in a timely manner is a fundamental prerequisite in the production of safe and wholesome foods.
As well as offering advice to the food industry on which cleaning solutions to use, we are regularly sought after to provide independent testing of the efficacy of the disinfectants and cleaning materials themselves, and the on the response to these of the surfaces they are cleaning.
Amongst our activities in this area:
We undertake disinfectant testing for the bactericidal and fungicidal assessment of disinfectants for use in the food industry and healthcare sector
We undertake a range of disinfectant tests for hand washing, hand rubbing and wipe-based products
We undertake a range of tests to assess the hygienic performance of food contact and non-food contact materials
We have developed tests for the assessment of antimicrobial food contact and non-food contact materials.
You may also be interested in
Hygiene training courses
Explore our hygiene related courses including; Food processing hygiene management
Are you getting the most from your Membership?
Watch our membership FAQ videos and find out more about Member Service Account spending, Member Interest Groups, help and advice
Where we refer to UKAS Accreditation
The Campden BRI group companies listed below are both accredited in accordance with the recognised International Standard ISO17025:2017 by the United Kingdom Accreditation Service (UKAS). The accreditation demonstrates technical competence for a defined scope of methods, specific to each site, as detailed in the schedules of accreditation bearing the testing laboratory number. The schedules may be revised from time to time and reissued by UKAS. The most recent issue of the schedules are available from the UKAS website www.ukas.com
Campden BRI (Chipping Campden) Limited is a UKAS accredited testing laboratory No. 1079 Campden BRI (Nutfield) is a UKAS accredited testing laboratory No. 1207