Personnel hygiene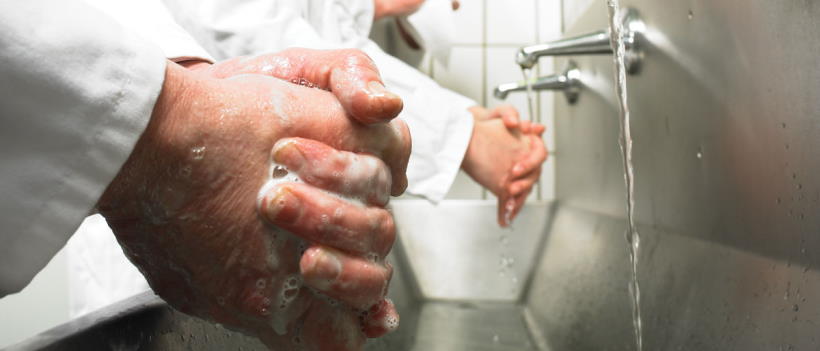 The most effectively designed food processing area and the most hygienically designed food processing equipment can be badly undermined if the personnel working in the area don't follow (or are hindered from following) the correct hygienic procedures. Expertise at Campden BRI spans design and specification of personnel hygiene inlcuding clothing and footwear, design of changing, sanitary and hand washing facilities, and management of staff flow between low and high risk areas. Recent research has also helped establish best practice with respect to hand washing, hand drying, the assessment of hand washing programmes and the wearing of gloves.
Hygiene training courses
Explore our hygiene related courses including; Allergen control and Food processing hygiene management
Are you getting the most from your Membership?
Watch our membership FAQ videos and find out more about Member Service Account spending, Member Interest Groups, help and advice
Where we refer to UKAS Accreditation
The Campden BRI group companies listed below are both accredited in accordance with the recognised International Standard ISO17025:2017 by the United Kingdom Accreditation Service (UKAS). The accreditation demonstrates technical competence for a defined scope of methods, specific to each site, as detailed in the schedules of accreditation bearing the testing laboratory number. The schedules may be revised from time to time and reissued by UKAS. The most recent issue of the schedules are available from the UKAS website www.ukas.com
Campden BRI (Chipping Campden) Limited is a UKAS accredited testing laboratory No. 1079 Campden BRI (Nutfield) is a UKAS accredited testing laboratory No. 1207