Malting and brewing trials for agrochemical residues testing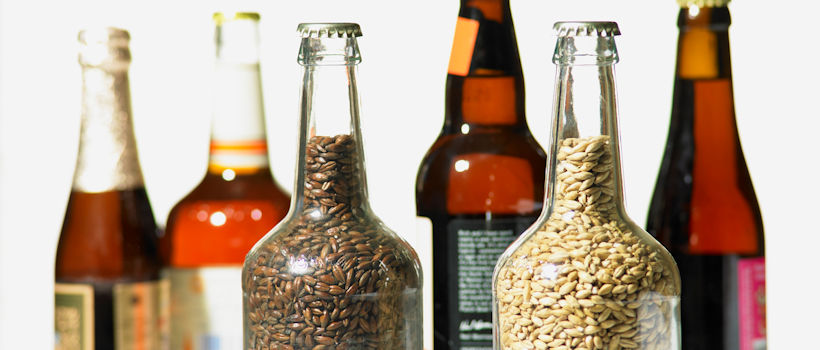 Campden BRI carries out trials of new active ingredients in agrochemicals used on cereals that are destined for the malting, brewing and distilling industries. Samples of a control barley and the treated barley are malted and brewed using the pilot plants followed by extensive analysis of the barley, malt, wort and beer to ensure that they have no adverse effects. These trials are carried out under Campden BRI's Oreto certification. These agrochemicals must already be authorised for use in the UK by the Chemicals Regulation Division of the HSE. The BBPA Agrochemicals Working Party, which comprises senior representatives from the malting, brewing and related industries, then decides, based on the analysis data, whether the active ingredient can be added to the list of "Agrochemicals Accepted by the British Beer and Pub Association and Campden BRI for Use on Cereals". It lists the active ingredients in agrochemicals that have been granted regulatory approval for use in the UK on cereals destined for the malting and brewing industries together with dates of expiry of regulatory approval, restrictions on use and maximum residue limits.
This list is used by growers, maltsters, brewers and distillers to provide greater reassurance about agrochemicals intended for use on cereals destined for malting, brewing and distilling.
The new version of the list of is now available as BBPA Technical circular 480, issued November 2019. This is available on the Campden BRI website as well as on BBPA, MAGB, AHDB and other websites.
Agrochemical residue testing
Over a number of years, Campden BRI and the British Beer & Pub Association (BBPA) have developed lists of Accepted Agrochemicals (insecticides, herbicides, fungicides etc) for use on hops and barley, to provide UK brewers , maltsters and hop suppliers guidance and quality reassurance for their raw materials. All agrochemicals must of course have EU and UK regulatory approval for use but the BBPA/Campden BRI list provides additional reassurance that the processes particular to malting and brewing, and final beer quality, will not be adversely affected by individual agrochemicals.
Two Lists of Accepted Agrochemicals have been developed; one for cereals and one for hops. Additional guidance for using the hop list can be found here. The Accepted List for cereals details the agrochemicals that are accepted for use on malting barley or wheat and, for each active ingredient, lists the EU and Codex Maximum Residue Limits (MRL), EU and UK expiry dates and any limitations of use. The Accepted List for Hops details similar information for hops grown in the UK, hops grown in the EU but outside of the UK and hops imported into the UK from outside the EU.
For an agrochemical to be included on the list of Accepted Agrochemicals, Campden BRI conducts an initial assessment of factors, including chemical nature, mode of action, time of application and available test data. Following this initial assessment, additional malting or brewing trials may be necessary before a decision is made to accept the agrochemical as suitable for use in the brewing/malting/hop industries.
Campden BRI is the ideal one stop shop for undertaking such malting and brewing trials as we have all the appropriate facilities and expertise, including pilot plants, chemical and sensory analysis, and regulatory knowledge.
For further information or prices please contact us:
Brewing training courses
Explore our brewing related courses including; Brewing – an introduction and HACCP for craft brewers
Are you getting the most from your Membership?
Watch our membership FAQ videos and find out more about Member Service Account spending, Member Interest Groups, help and advice
Where we refer to UKAS Accreditation
The Campden BRI group companies listed below are both accredited in accordance with the recognised International Standard ISO17025:2017 by the United Kingdom Accreditation Service (UKAS). The accreditation demonstrates technical competence for a defined scope of methods, specific to each site, as detailed in the schedules of accreditation bearing the testing laboratory number. The schedules may be revised from time to time and reissued by UKAS. The most recent issue of the schedules are available from the UKAS website www.ukas.com
Campden BRI (Chipping Campden) Limited is a UKAS accredited testing laboratory No. 1079 Campden BRI (Nutfield) is a UKAS accredited testing laboratory No. 1207