Protecting your brand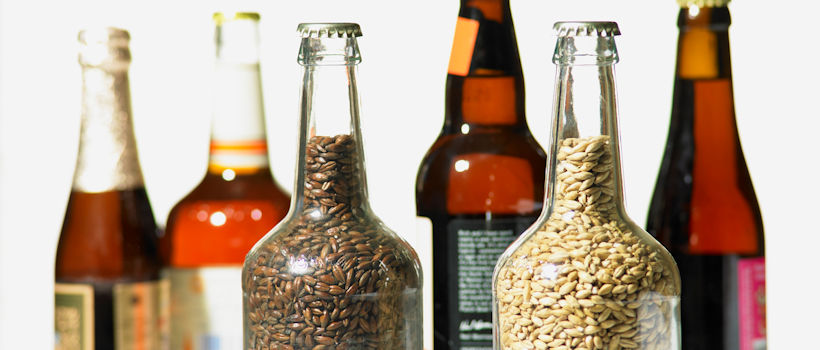 When you have developed a good product, you will want to protect it from imitation - both legal and illegal - and from bad publicity should you have problems with quality.
We can help in a number of ways:
Under European Regulations which came into force in 1993 brewers of traditional or regional associated drinks in Europe can maintain the identity of their product and protect it against imitators by applying for Protected Geographical Indicator (PGI) or Certificate of Special Character (CSC). These registered names cannot be used by an unregistered producer.
Campden BRI offers an inspection service for registered products to ensure compliance and also to ensure that other producers do not infringe the registered name. We also provide advice and assistance in registering brand names.
We have a wide experience of auditing breweries; to provide the best inspection we have combined with Product Authentication Inspectorate Limited (PAI), which is an accredited inspection body. PAI provides audit services for the food and drinks and other industries and is a leading authority on product authentication in Europe.
For many years the spirits industry has had problems maintaining brand integrity, with counterfeit products appearing on the market. It is thought that there is now a growing trend in the counterfeiting of premium beer brands.
Product integrity can be confirmed by the unique fingerprint which a product possesses. One of the best ways to establish product integrity is by the use of sophisticated analytical and organoleptic assessments.
Comparison of these assessments for problem sample and authentic brand will establish the integrity of the problem sample. This requires the specialist knowledge and expertise of a professional and independent body such as Campden BRI.
Recently there has been an increase in instances of product quality failures with associated costs, adverse publicity and loss of confidence in the brand. Companies need to ensure that they have cost effective practical measures in place to minimise the risk of product quality failure.
To assist companies in protecting their valuable brands, we have developed the Brand Protection Audit - tailored specifically for the brewing industry. The aim is to reduce the risk of loss to consumer confidence in the brand and legal action resulting in damages.
The audit covers raw materials, packaging materials, process materials, work in progress at all key stages, packaged goods and the logistics chain and will take into account product quality management and HACCP systems, and current or impending legislation and industry guidelines.
On completion of the audit a full report is provided with recommendations on actions required to protect the brand:
External accredited audits to satisfy shareholders
Added value - recommendations on corrective actions required
Follow-up review to check results
We can identify the key sensory factors of your brands' unique selling propositions (USPs) and add more value to your existing portfolio by positioning your brands exactly where you wish them to be.
Are your brands fashionable and how do they match your competitors in drinkability?
Campden BRI has the knowledge and expertise to create new brand opportunities and turn them into reality. We can also set up sensory-directed market research to test consumers' opinion of new products.
We are an internationally recognised centre of excellence for sensory analysis and have a very experienced team of brand support specialists with numerous successful new brand developments to their credit.
Brand enhancement
The market share of a client's flagship brand (worth over 1.2 billion euros) was being eroded. We conducted an in-depth study of the sensory characteristics of the brand, comparing it with its key competitors. Sensory shortfalls were identified and the cause traced to the process and raw materials. A joint action plan, including market trials, was initiated. This resulted in a re-launching of the brand, which has now regained market leader position.
Due Diligence programmes are critical in protecting your brand and company reputation while providing proof that you are taking all reasonable precautions to comply with food safety legislation, at all times. A well managed and up to date Due Diligence program is a large and time consuming task. A solution to this and an effective use of your resources is to have an independent company, with experts in this field, manage your Due Diligence programme. This is where Campden BRI can help.
Due Diligence Assessment
Due Diligence Programme Planning
Sample and Laboratory Management
Data Interpretation and Resulting Actions
Submit a sample
For guidance on how and where to send samples, please see our sample guidance page
Brewing training courses
Explore our brewing related courses including; Brewing – an introduction and HACCP for craft brewers
Where we refer to UKAS Accreditation
The Campden BRI group companies listed below are both accredited in accordance with the recognised International Standard ISO17025:2017 by the United Kingdom Accreditation Service (UKAS). The accreditation demonstrates technical competence for a defined scope of methods, specific to each site, as detailed in the schedules of accreditation bearing the testing laboratory number. The schedules may be revised from time to time and reissued by UKAS. The most recent issue of the schedules are available from the UKAS website www.ukas.com
Campden BRI (Chipping Campden) Limited is a UKAS accredited testing laboratory No. 1079 Campden BRI (Nutfield) is a UKAS accredited testing laboratory No. 1207