Selecting the right method or test kit for your food allergen testing
12 July 2023 | Marie-Anne Clarke, Laboratory Supervisor and Helen Arrowsmith, Regulatory Affairs Manager and Allergen Specialist
Food business operators must employ food allergen management systems to mitigate or remove potential sources of contamination and minimise allergen cross-contact risks. The control measures employed must be validated, verified, monitored and documented.
Download our FREE Managing Food Allergens eBook today! Secure food safety, control and confidence through effective allergen management
Within food allergen management, food allergen testing serves several purposes, including:
Demonstrating that controls and procedures in place to manage food allergens are working (such as validation and verification of cleaning to remove food allergens)
Providing evidence for compliance with claims
Assisting in investigations such as those into potential allergen cross-contact
Determining the food allergen status of raw ingredients
When selecting a food allergen test, you need to understand what you are testing for, why that specific test is being done, and on what type of sample
Worked example – selecting the right method for detecting milk cross-contact
Several tests are available for detecting constituents of milk. In the example table below, three different options are shown for comparison – an ELISA method for the detection of casein, an ELISA method for the detection of beta-lactoglobulin (BLG), and an ion chromatography method for the detection of lactose.
| | Option 1 | Option 2 | Option 3 |
| --- | --- | --- | --- |
| Test method | ELISA | ELISA | Ion chromatography |
| Test specificity | Casein | Beta-lactoglobulin | Lactose |
| Test measuring range | 2-25 mg/kg casein | 2.5-40 mg/kg BLG | 20-100 mg/kg lactose |
| Measuring range in terms of skimmed milk powder (SMP) | 10-125 mg/kg SMP | 111-1778 mg/kg SMP | 40-200 mg/kg SMP |
To select the most appropriate testing option, the nature of the milk contaminant of interest should be considered. For example, whey powder has a high BLG content, making the ELISA test for BLG the most suitable choice if whey powder is the contaminant to be analysed for.
Skimmed milk powder (SMP), however, contains 20% casein, 2.25% BLG, and 50% lactose. Based on these proportions, it might seem like testing for lactose would be the most appropriate choice if SMP is the contaminant to be analysed for; however...
The sensitivity of the test needs factoring in, too. While SMP contains more lactose than casein, taking the sensitivity of the testing methods into account reveals that casein is actually the most appropriate marker for SMP in this example. Therefore, an ELISA test for casein would be the best choice in this case if SMP is the contaminant to be analysed for.
We can help you to ensure food safety
While food allergen testing is an important part of any allergen management system, it is important to understand its limitations, select the right test for the application, and interpret results carefully (we can help with all of this).
No end-product sampling scheme alone can provide full confidence in food safety – holistic, effective food allergen management is essential for ensuring the safety of food for consumers with food hypersensitivity. End-product food allergen testing can to contribute to food safety through validation of your control processes, where feasible.
If you need any information or support, get in touch. We provide a range of services to support your food allergen management needs, including; food allergen training courses, testing, and practical support with cleaning validation, hygienic design, food safety management systems, labelling and legislation.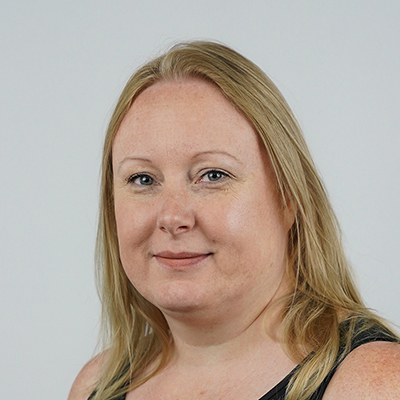 Marie-Anne is the lead contact for the Allergen Testing and Biochemistry Molecular Biology Teams. She uses her knowledge of biochemistry and molecular techniques, as well as experience working with food allergens and DNA techniques.
Helen Arrowsmith is currently a Principal Food Law Adviser and Allergen Specialist in the Regulatory Affairs Department at Campden BRI. Helen uses her knowledge, gained over more than 17 years working with the food and drink industry, to provide advice on relevant UK and harmonised EU legislation, to present on training courses, and to contribute to publications such as Food Law Alert.
Need analysis and testing?
For more on food allergen analysis, including rapid turnaround for urgent testing, visit our service pages.
Managing Food Allergens eBook
Download our FREE Managing Food Allergens eBook today! Secure food safety, control and confidence through effective allergen management.